First up, problems in Germany: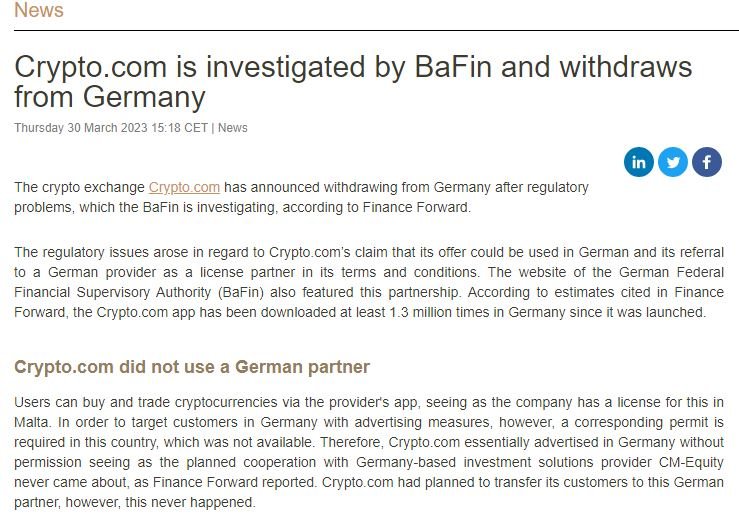 source
Looks like they're withdrawing before they get pushed out.
Canadian citizens are reporting that they can't make withdrawals and rumours are flying around that crypto.com's Canadian bank accounts are frozen:
https://thedeepdive.ca/are-crypto-com-bank-accounts-in-canada-frozen/
Crypto.com has a VISA card called Midnight Blue, which is issued by an American bank called Metropolitan Commercial Bank (MCB), which is based in New York. MCB announced in January that it was exiting the crypto space.
According to the following article, MCB is having similar problems to that of Silvergate, namely deposits from crypto firms are shrinking:
https://vidarresearch.substack.com/p/metropolitan-commercial-bank-is-a
All in all, it looks like a heap of woes. Even well-run crypto companies can come unstuck if they lose their banking. Crypto.com has to be on the watchlist for "potential crypto companies that might fail".