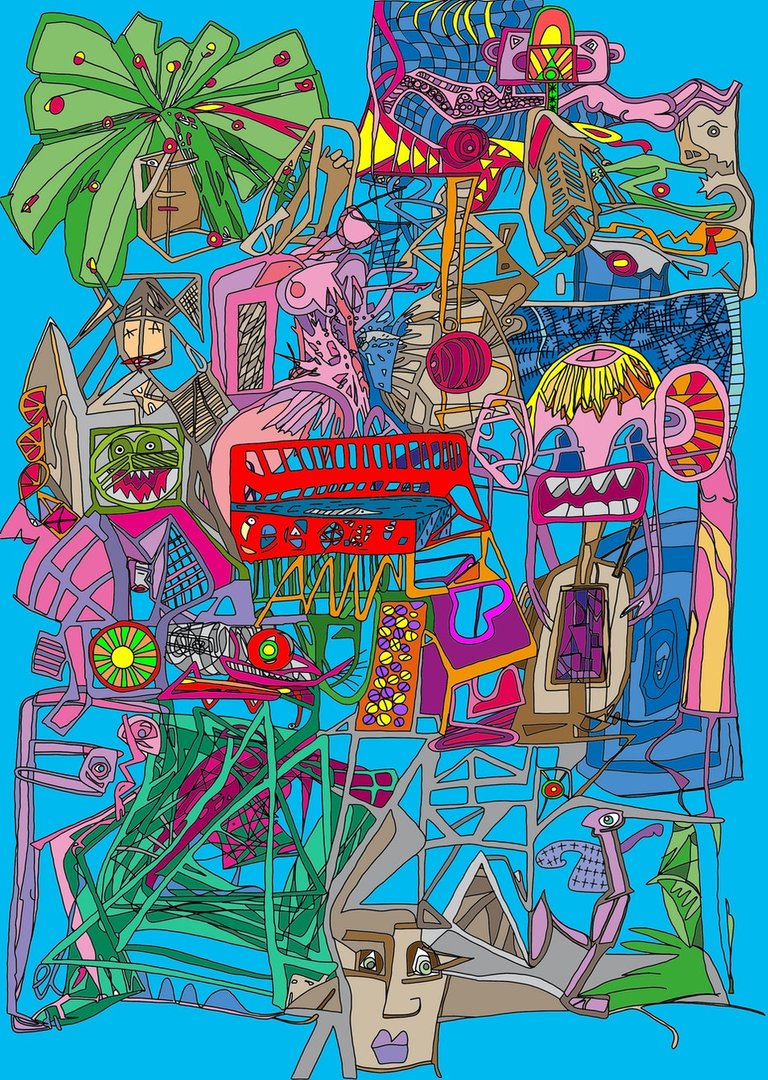 Dear friends,
my latest digital remaster of one of my sketches from 30 years ago is finally minted and available for purchase at AsyncArt.
The work has been created as part of a conversation with my younger self and the search for my signature style, that I started in July 2020.
It is based on a ballpen drawing from about 1990, that I digitally recreated by accurately following the lines using a graphics drawing tablet. Next I filled the shapes with digital colors before I finally decided to split the work into several puzzle-pieces, that can be independently change hue or alternatively display the outlines to turn it into an interactive AsyncArt work.
Here is a side by side comparison of the original drawing and the finished work (in one of its countless states).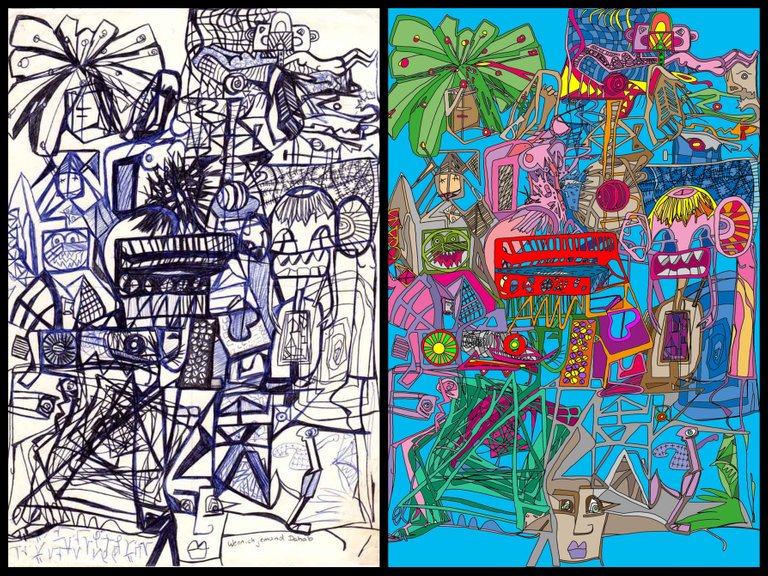 Programmable Puzzle Art
As you can see in the following gif, I've split the artwork into several different "puzzle-pieces", which can independently change hue or alternatively display the outlines only. The work has also the ability to change the background color (which is a layer, I will keep for a while).
Collectors Welcome
While I've started a reverse auction for the master at Opensea, which will end at September 12th with 2 Eth (if nobody buys it before), I've already set up a buy-it-now price for the single layers at AsyncArt.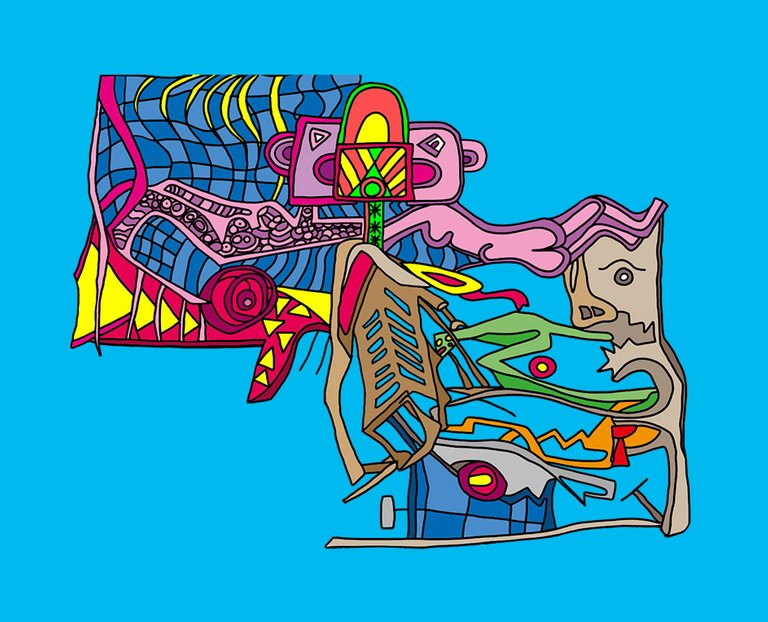 Puzzle 2 has already been sold to an artist form UK called Urben and Puzzle 7 has been acquired by collector Zaphodok.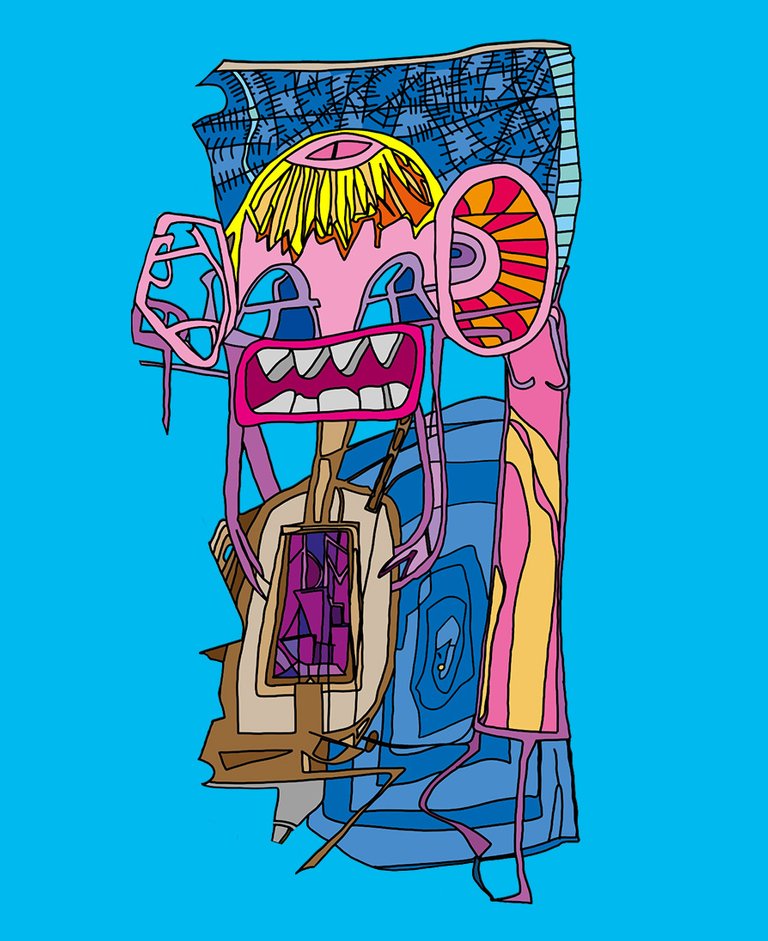 I've also started to write a short series about the background story of the different pieces, which I will crosspost here as well.
Get some Unity
In other news, I've recently launched my own social-currency called $Unity, which rewards my readers with an Eth-based token. This token can then be used to exchange it for some of my crypto-art, cryptovoxels-wearables and other cool stuff.
So thanks for reading thus far, please take some free $Unity!
Shortcut