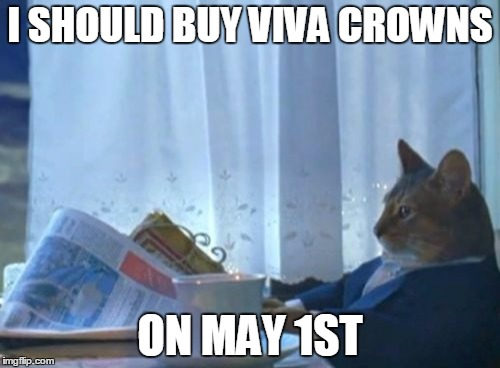 This astute feline is going to buy some VIVA Crowns when the ICO opens up on May 1st, Should you?
This is what VIVA is all about:
The VIVA Project is more than about cryptocurrency. It's the currency that guarantees price stability by direct control of the supply using smart contracts. Building off of a multi-million dollar development project called Hyperledger Fabric (funded by IBM and other industry leaders) VIVA multidimensional blockchain graph raises the bar for blockchain technology. Unlike Proof of Work and Proof of Stake consensus algorithms, VIVA concept of Proof of Authority does not depend on energy consuming mining farms nor top-heavy stake holders who dominate the ecosystem.
If you have questions about Viva, stop over and ask the developers some questions at chat.vivaco.in right now or read this great piece from @kevinwong about Viva.