When you have too many ripe peaches and don't know what to do with them, try having a few for breakfast. This breakfast/dessert is so sweet you can skip the syrup.
Baking Time: 25 minutes Prep Time 5-10 minutes
2-4 servings depends on if you want anything else for breakfast :)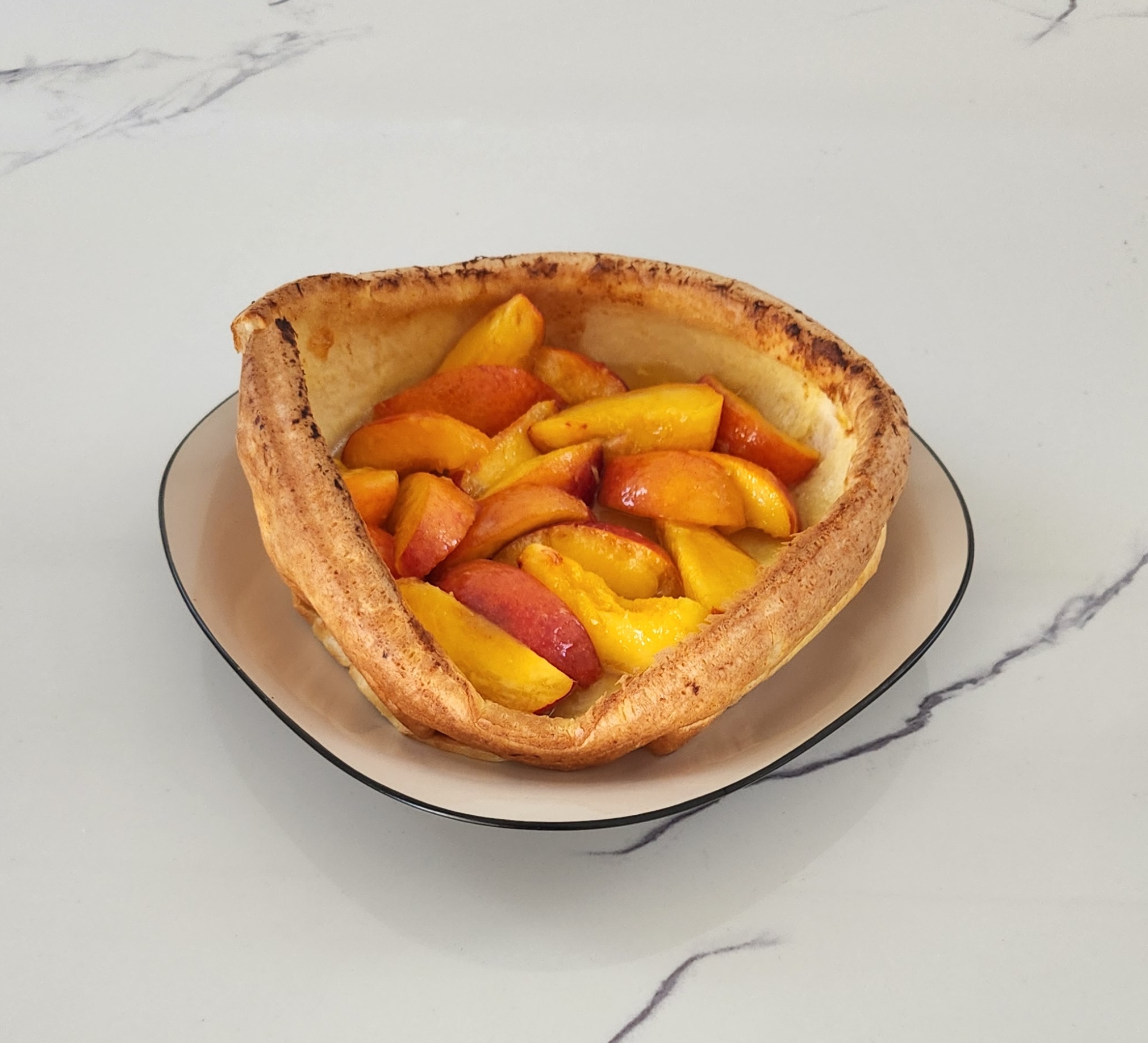 Ingredients:
3-4 Fresh Peaches or 2-3 cups of frozen peaches
4 Teaspoons of Sugar
3 Large Eggs
1/2 Cup of Milk
2 Tablespoons of Butter
A couple dashes of salt
A Teaspoon of Lemon Juice
\* Nutmeg or Cinnamon is optional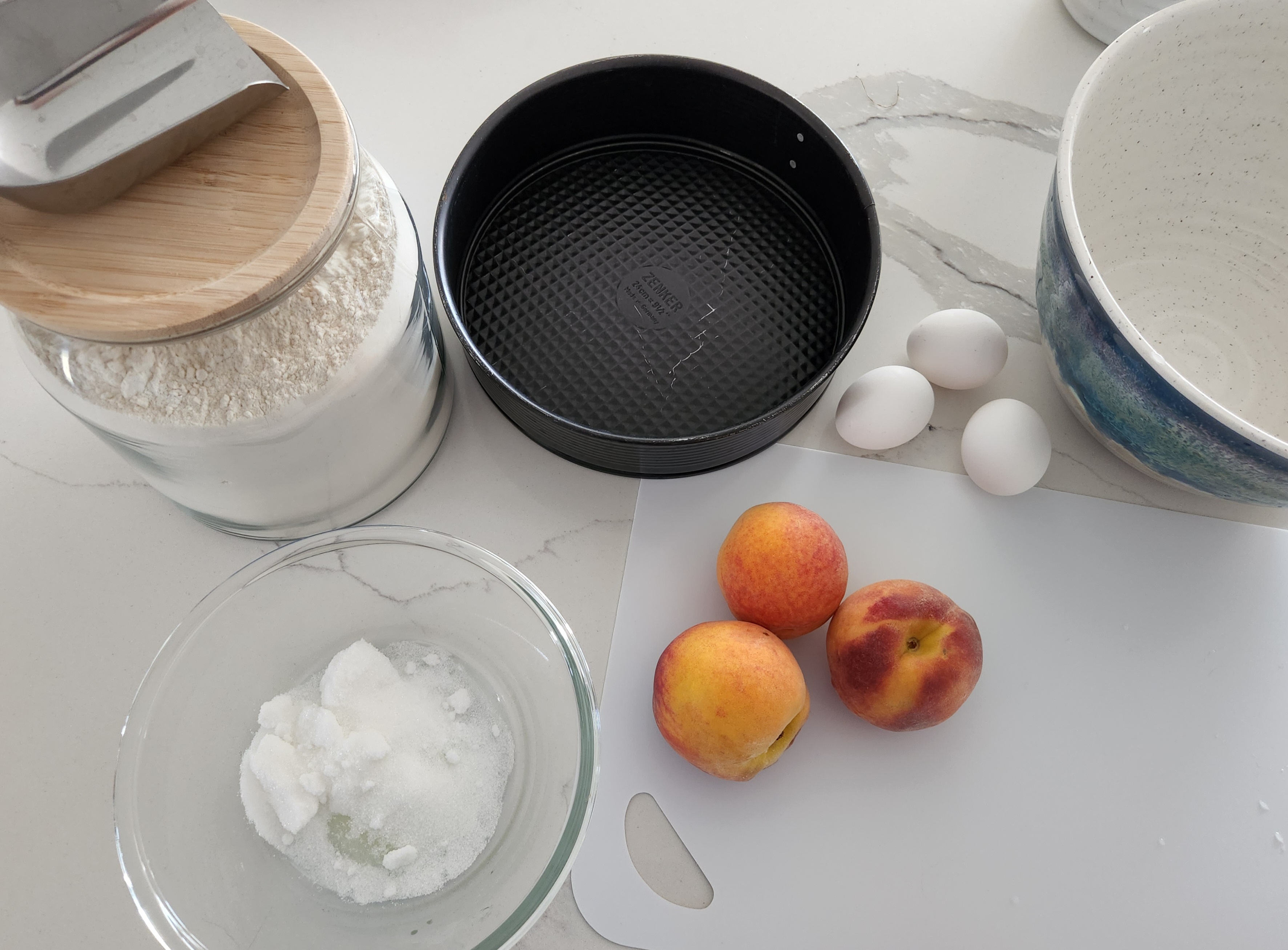 First you make the pancake mixture and while it's baking you can slice the peaches and make the filling, as it goes in after. I didn't bake the peach filling.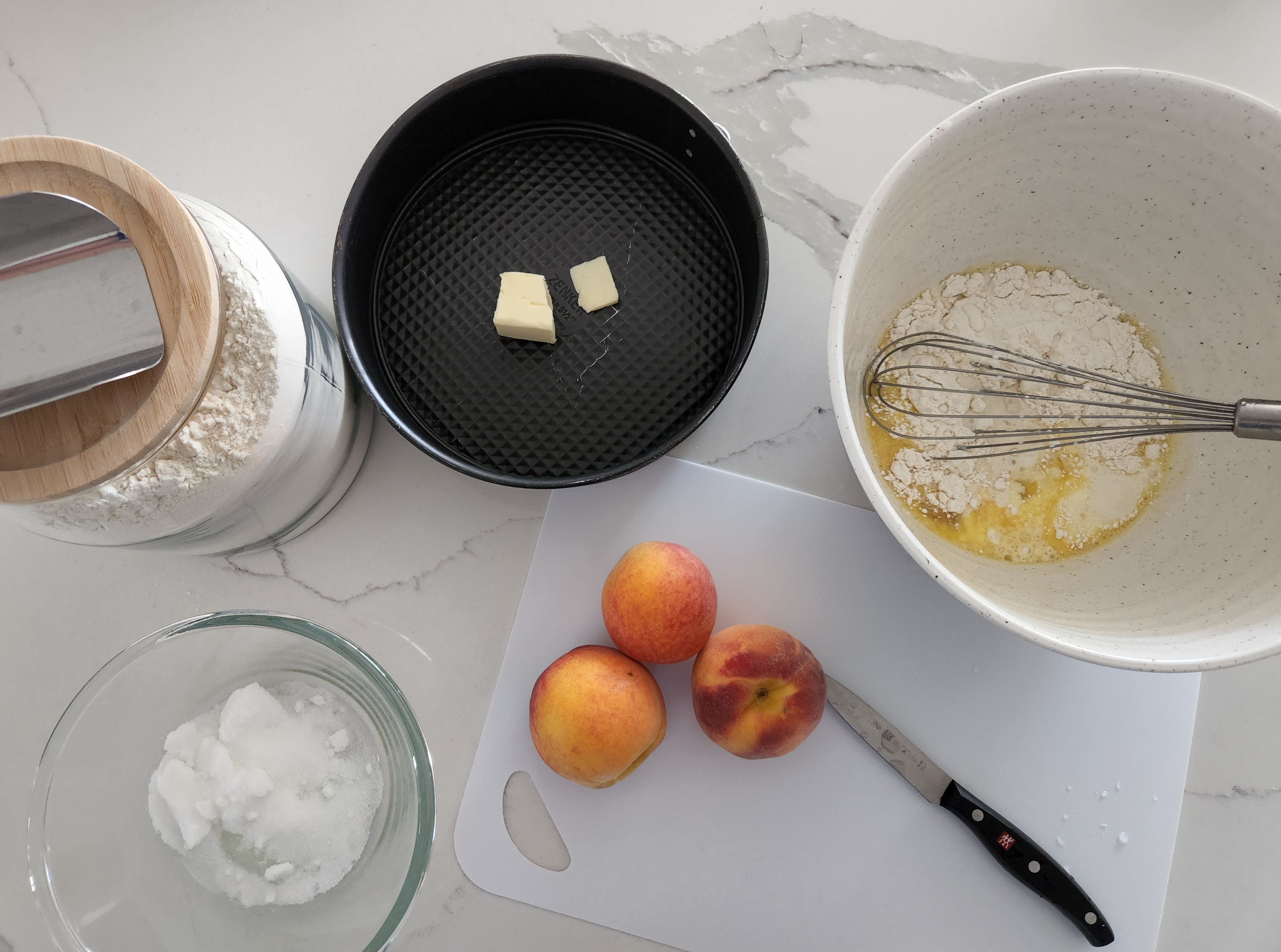 Pancake Preparation:
Heat oven to 400F or 205C, while it's heating you can melt the butter in a round pan to save time and energy.
In a large bowl, beat the eggs, add the flour, milk and some salt; Mix it well.
Slice the peaches, add some lemon juice so they don't brown and add the sugar and any other thing you might want such as cinnamon, nutmeg, sour cream, syrup, etc.
Once the oven is heated, put the mixture in the pan for 20-25 minutes. Or until it looks something like this ↓↓↓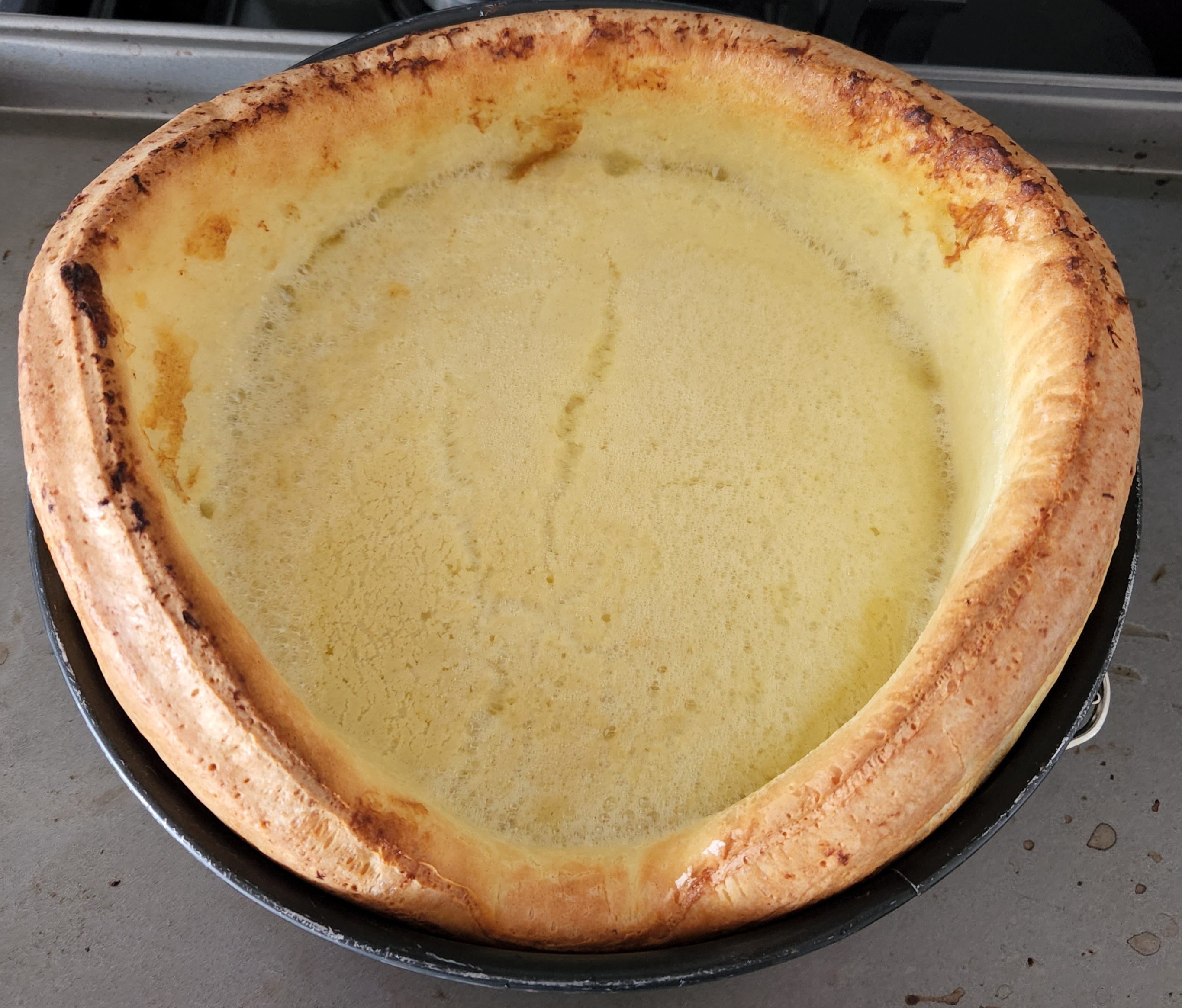 Put the peaches in the pancake and serve immediately!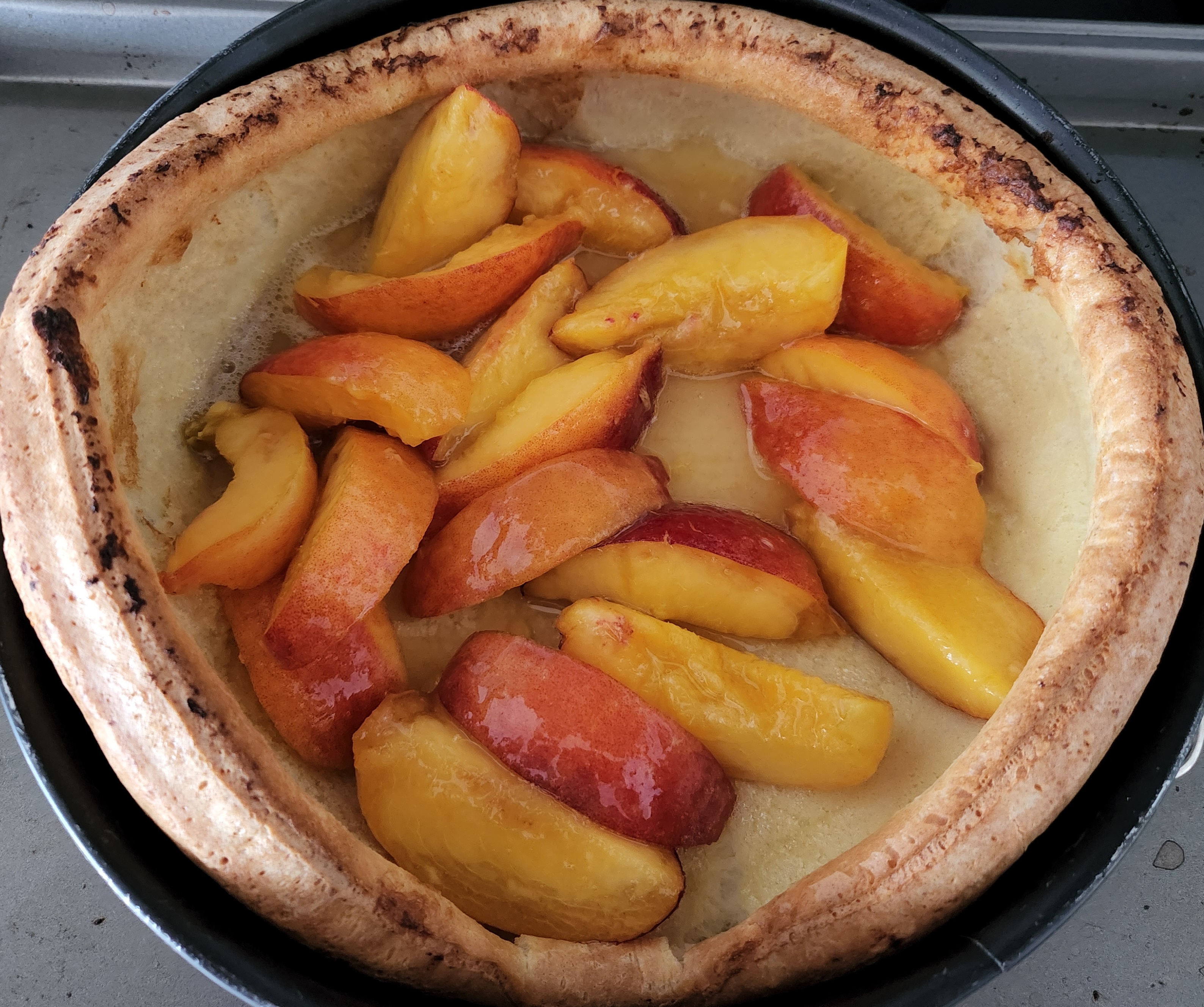 It's very simple to do and you can replace the peaches with berries or other soft fruit.
Enjoy!