My bbq chicken kidneys on a stick are on my balcony in Bangkok Thailand so I can get you some good light.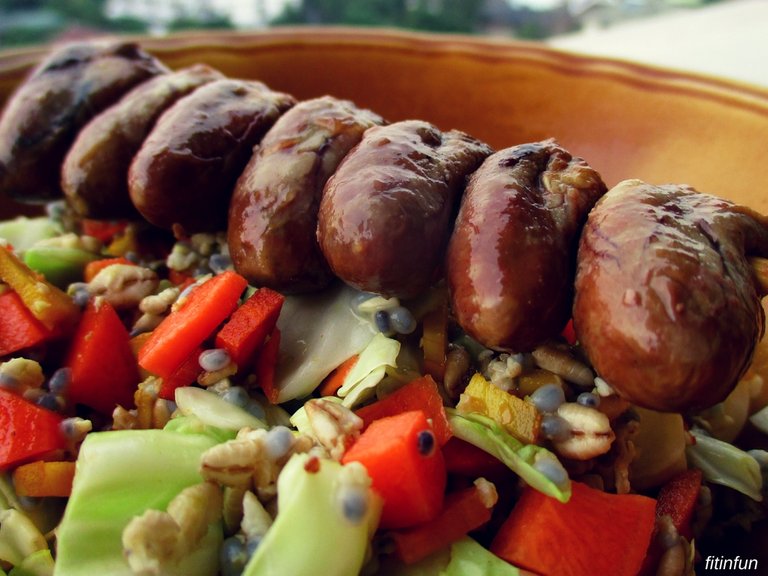 Underneath my kidneys are various foods chopped up that are about to be soup. I see:
Carrots
Turmeric root
Ginger root
Cabbage
Thai holy basil seeds
in this particular mix.
My path next will be to slice the kidneys off the stick so that each becomes three or four pieces. Then I will only use half of the kidneys in this meal and save the rest for next time.
Once it's all together, I pour boiling water over all – stir and eat. The veggies stay crunchy, everything is hot, and I am a happy eater!
I get these kidneys from "my guy" who is out on the street in the middle of the night barbecuing up a storm and selling his meat-on-a-stick as fast as he can do it. Sometimes I get there at 3 am and he has a surplus, but most of the time I take what I can get.
The last time I was there a man paid with a 500 thb note and took huge bags of food to a waiting taxi after getting very little change. This stick of joy cost me 10 thb, so imagine 50 times this much! I just wonder how seven chicken kidneys cooked with all this effort only costs me 30 cents usd.
When I was obese, bbq chicken kidneys on a stick would have been on my list of things I would never eat if I had ever heard of this in the first place. Now I am of the belief that organ meat helps my arthritis symptoms and I love the taste and texture of these kidneys. I'm going out later tonight to see my guy and I surely hope he has some.
You are viewing my entry for the dailyfoodphotography contest by @howtostartablog. Let us see your food too!
I'm using a Canon ELPH160 point and shoot camera for my photos.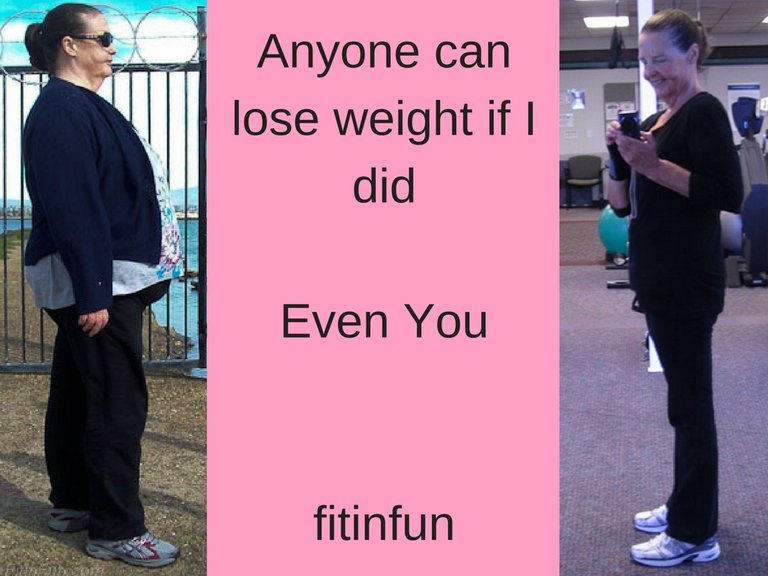 I'm very grateful I lost half my size and just sorry it took me until I was 50 years old to figure out how to do it. Anyone can lose weight if I did. Let me help you with simple and natural methods you will enjoy. It's been over seven years now since I had to worry about my weight. What a relief.