❤️ Hi Steemians,
Happy Monday Without Monday Blue 💙 Hope all of you are doing good today! 😊
Here's my entry for today's Daily Food Photography Challenge organized by @howtostartablog. If you are interested to share your delicious gourmet meal, you can check on the details here😊.
CN区的Steemians 你们好,
这是我今天参加的每日美食照挑战作品,由 @howtostartablog 所主办。如果你也有兴趣分享你的美食照,可以到这里了解详情。😊
---
Signature Hakka Lei Cha Multigrain Rice🍵
招牌客家擂茶与杂粮米饭🍵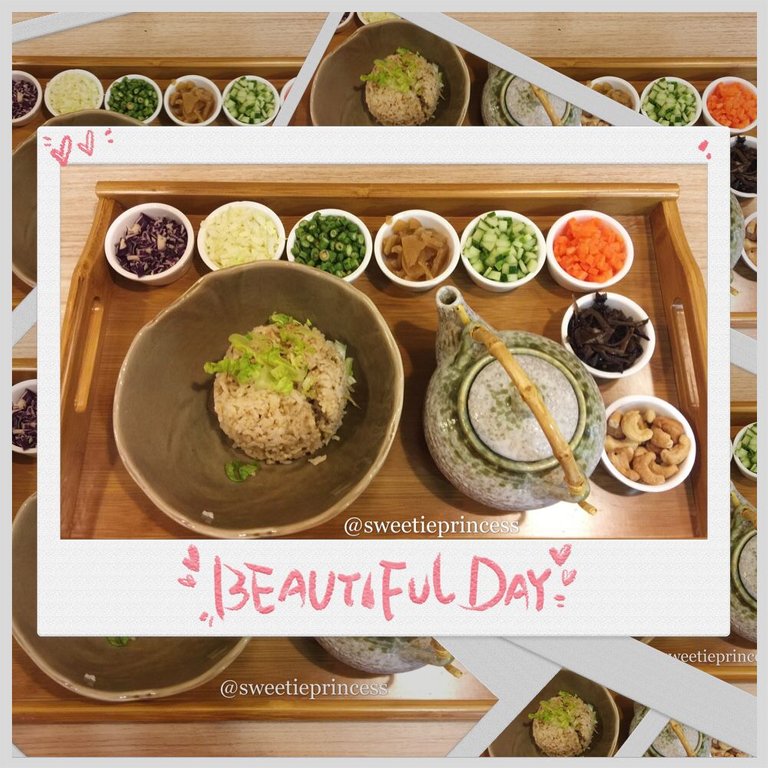 A bowl of Lei Cha is a culmination of traditional Southern Chinese tea-based beverage or soup. In order to prepare this dish, it needs a lot of time on the ingredients preparation. It is a very healthy gourmet as it contains variation of vegetables, tofu, nuts etc.
擂茶是传统的南方茶基饮料或汤的代表作。除了好的擂茶汤底,准备配料也很关键,每一款的配料都必须独立完成,所需的时间都比较长。这是一个非常健康的素食,因为里面包含了多种的蔬菜,豆腐,坚果等。
Enjoy the video~ 😋
Camera used: iPhone 6 plus
Location: BMS Organic Restaurant
---

🌹Thank you for reading! Hope you enjoy it. If you like my post, please upvote and follow me for more upcoming stories and sharing.
🌹感谢你的阅读!希望你会喜欢。请跟随我,让我与你分享更多有趣精彩的故事。
📷All of the photos above were taken by me. © 2017, @sweetieprincess. All rights reserved.
📷 以上所有的照片均由我所拍摄。© 2017, @sweetieprincess 版权所有。