its the 1st market day for sports bettin in 2020 and it will be a sad news if i dont visit the market also with my picks as my 1st pick in the year 2020 only lost 1 game, but i still came back with a profit, lets see what 2020 hold for me, so am kick starting with multiple events of basketball hockey and soccer, so lets sit back and relax.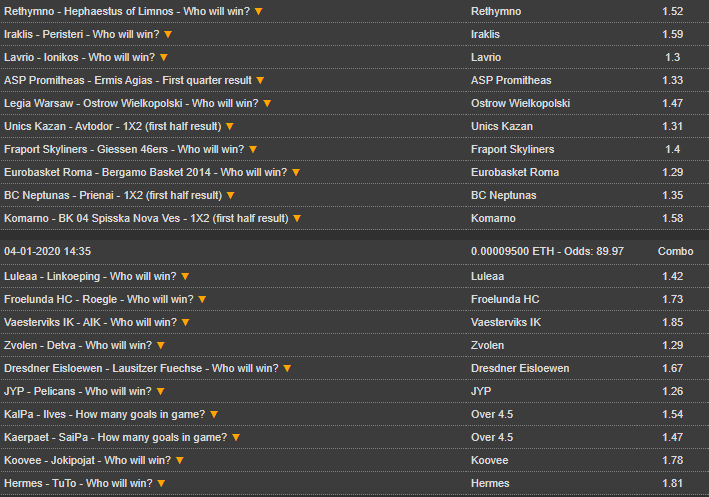 Booking code:2524374, 3500117, 3300171, 4358629
You can click on any of my banners to join planetofbets.com or 1xbet.com and get 💯 % 1st time deposit bonus and also enjoy other bonuses from affiliate marketing programs.

Disclaimer :Analysis base on authors forcast and predictions using available statistics analysis and outright team performance. DYOR before using our Tips.
Bet Responsibly.

Are you passionate about sports betting as passive investment you can join us on
Whatsapp for free sports Prediction





Sportsconnect


Sign up 1xbet Here