This week I was prototyping Origami Schultüte/Zuckertüte after my family went to bed. Schultüte is a gift bag in a cone shape that is given to kids who newly enter elementary school.
Prototyping Origami Schultüte / 折り紙シュールテューテ試作中

Some people give their kids quite decorative one but my case is for my friends' kids. So I want to make a casual but interesting one. Then I started thinking about something Origami-ish.
I made a digital pattern out of the paper prototype. The size I make is R=25cm. R=20cm, which fits in A4 paper is a bit small but works too. You can put few candies and small chocolate bars. The "-- ・--" lines represent mountain fold and the "- - -" lines represent valley fold.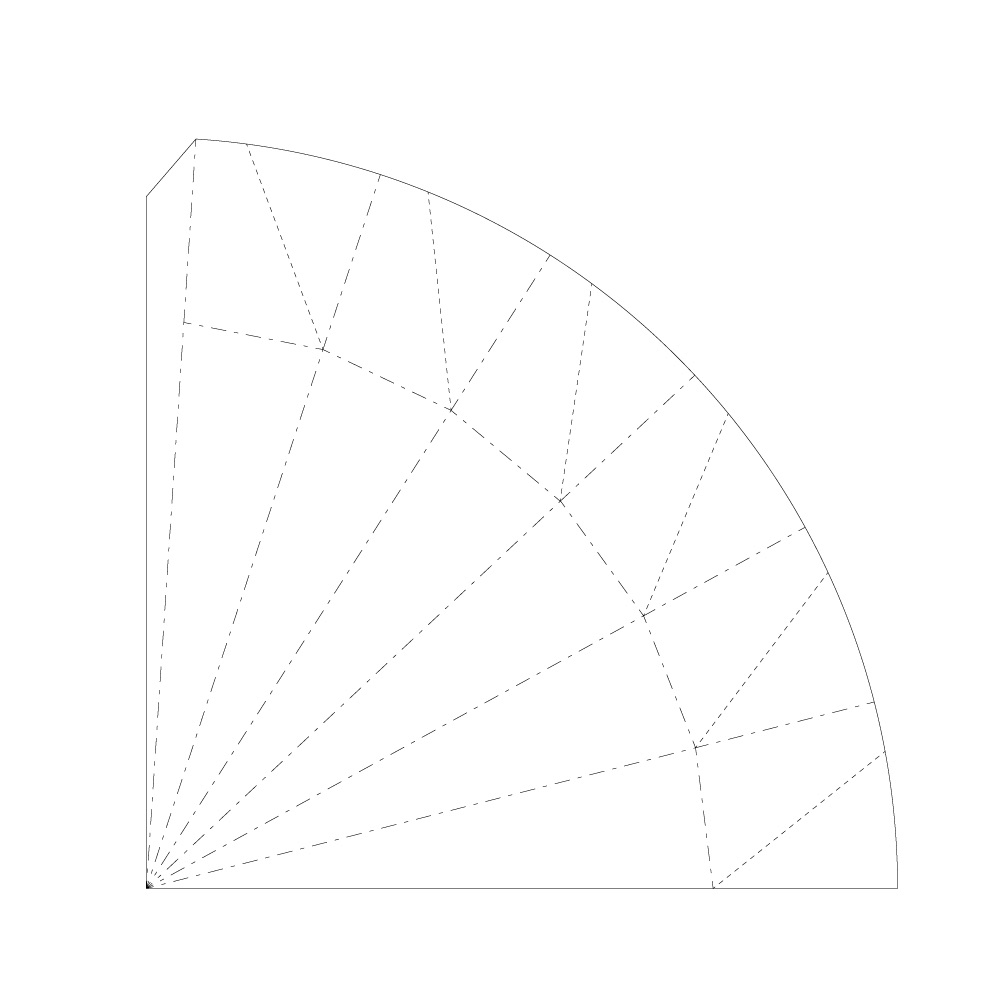 I kept the pattern as simple as possible as I have to trace it on paper manually. Our printer only handles A4 or smaller and doesn't take thick paper ... Also I didn't want to waste too much paper.
The pattern is inspired by Prof. Mitani's Origami works. A Japanese wrapping paper store explains the "twist and close" kind of techniques well with videos on their website.
Today I had time to go to buy paper for the final version. It is not easy to go to buy this kind of large fragile item with my daughter 😅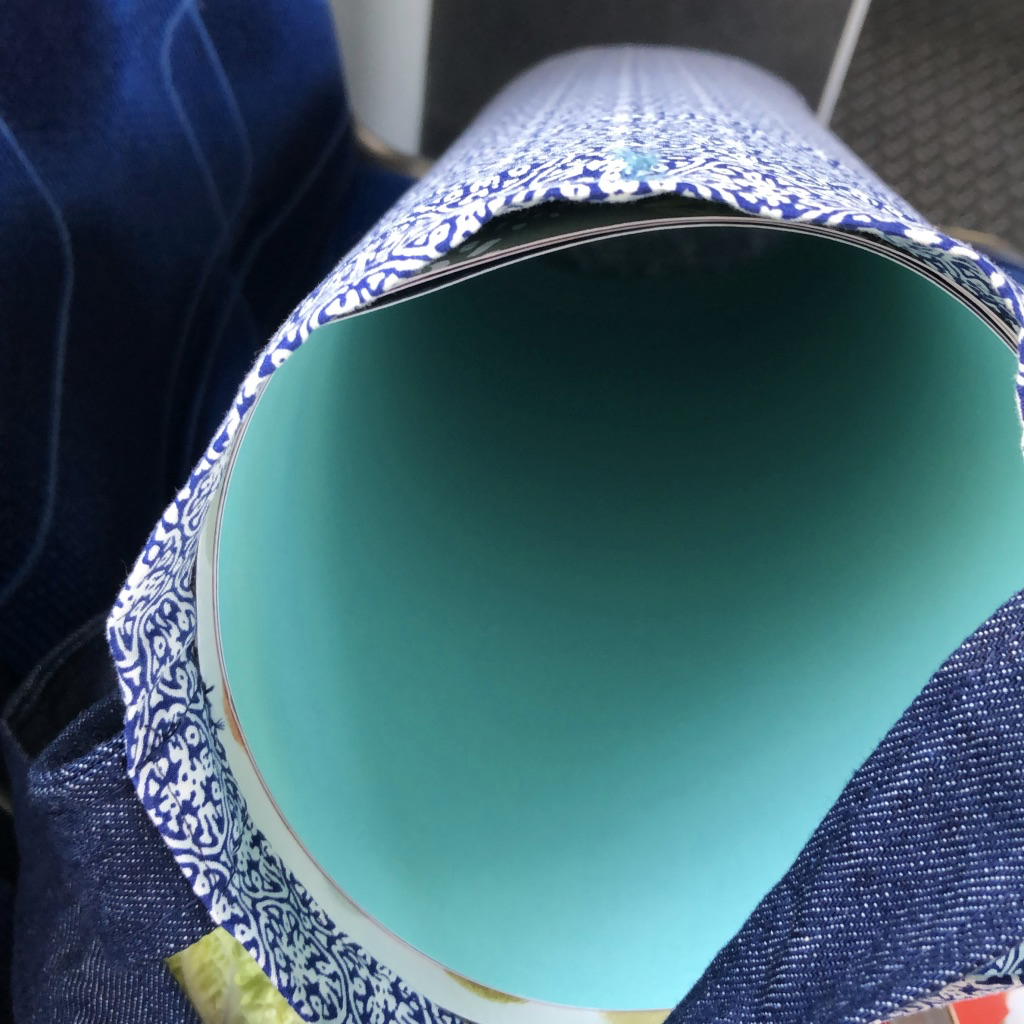 Now it's almost done. I will make some more improvements on how I shape the upper part. Even I made some adjustment to take thickness of paper into consideration, still paper gets some damage when I fold thick paper too tightly (you can see it in the photo).
Anyway, I'm so happy that it almost works before my friends' kids start school next week. I'll make some more. My daughter will help me stuff sweets and make cards to put inside 😊
---
来週末、私が住んでいるザクセン州では小学校の入学式があり、街ではそこここおでシュールテューテという新一年生向けのギフトやそれを作るための部品が売られています。部品はなかなかのお値段。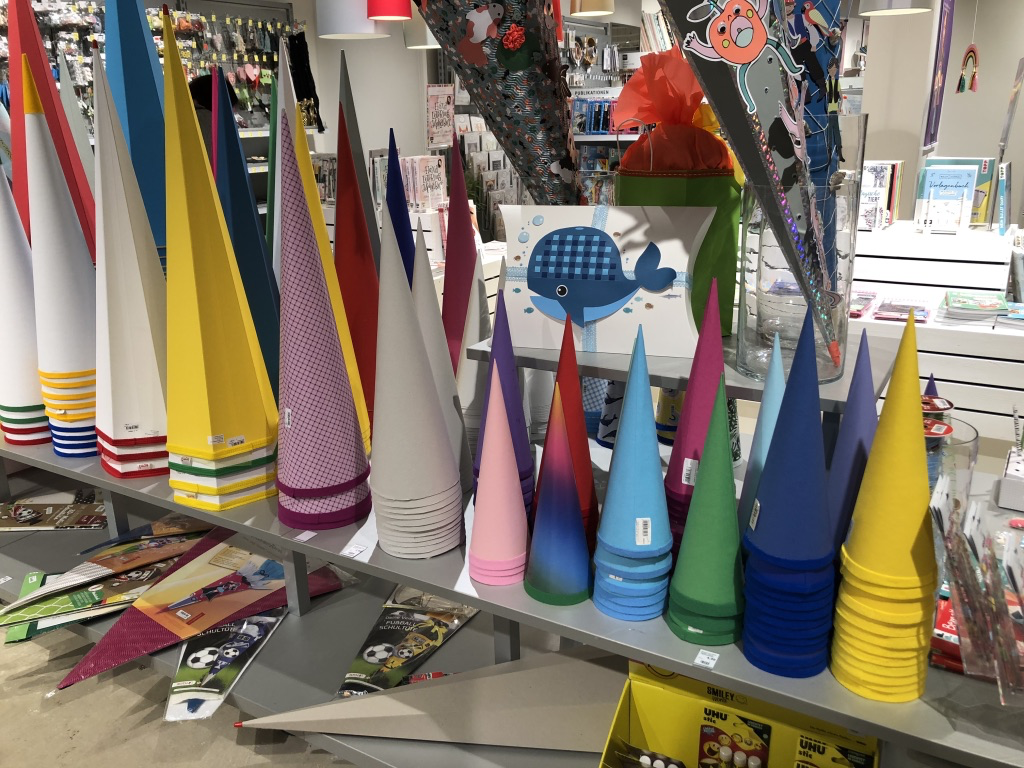 さらに、中にはものすごく高価なシュールテューテもあります。中身も入っているだろうけれど79ユーロ(1万円弱)って!でもこれが特殊というわけではなく、入学というイベントに気合を入れてのぞむ人たちはとことんやるようです。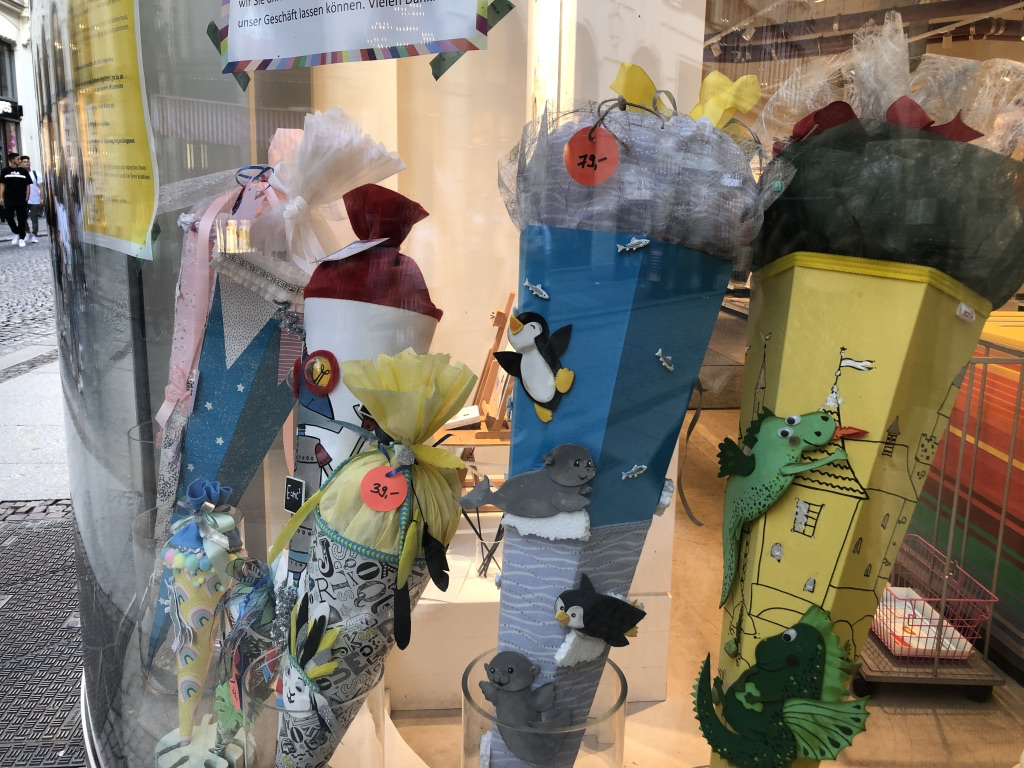 私はお友達の子どもへのプレゼントなので、地味で小さめのお菓子入りのシュールテューテ、でもちょっとおもしろいのがいいなと、折り紙スタイルのものを作れないか考え始めました。
今週家族が寝たあと深夜に手を動かすこと数日。筑波大学の三谷純教授のサイトや、ねじって開口部を閉じて箱を作るテクニックを紹介している紙屋さんのウェブサイトを参考に型紙を作りました。
手で型紙を写すし、紙を無駄にしたくないのでなるべくシンプルに、角度90度の扇型に収めました。半径25センチくらいになるように印刷すると、市販のミニサイズくらいになります。半径20センチだと少し小さめですがA4に収まります。
今日、本番の紙を買いに行って、ほぼできたかな。厚手の紙を折りすぎると紙に傷がつくのが気になるので、上の部分の折り方を改善するか型紙を調整するかしたいです。
明日もう少し試行錯誤して、子供と一緒に小さなお菓子を詰めて、メッセージカードを書いてできあがり。お友達の子どもの入学に間に合いそうでよかったです😊喜んでくれるといいな!