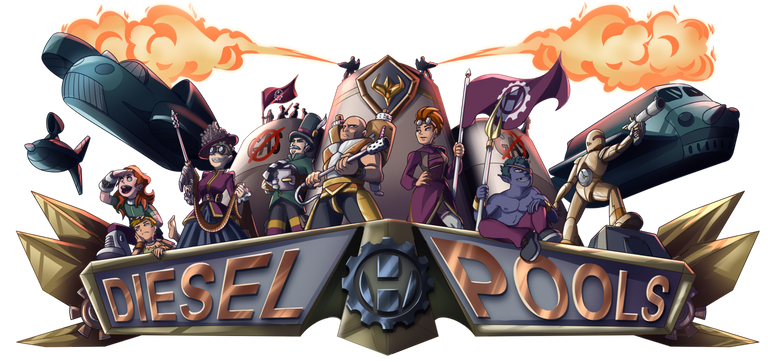 Ok, this headline is admitedly weird, but so is crypto. There's not a lot of places where I could say I'm going to add a fee to your service, but don't worry it'll save you money. That said, crypto is one of them.
A week or so ago I told folks that Hive-Engine was adding a small fee for people that use diesel pools. Fortunately, I didn't get a ton of hate mail for it. I was literally doing it to make everyone's lives better. And I think from the limited data that I have that it's working as intended.
Last week's example
Last week I dropped a post about this and provided this screen shot as an example of current conditions.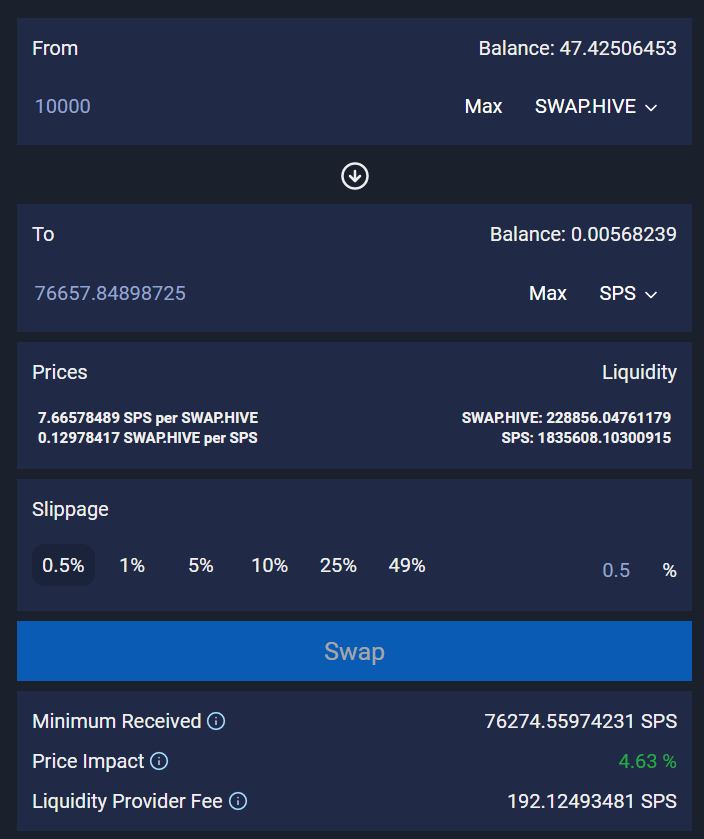 In it you can see how I'm attempting to trade 10000 hive for 76657 SPS. You'll notice the price impact of that is 4.63%. That means that even though the trade is free I'm losing 4.63% due to the fact that my trade is large compared to the size of the diesel pool.
In order to get more liquity on the dex hive-engine added a small LP fee per trade of 0.25%. This is a small enough number to not seriously impact most trades, but enough of an incentive over time to attract liquidty providers especially since 100% of the fees are going to the liquity providers (as opposed to going to hive-engine).
So, what happened? Well, it's hard to say overall because not all the tracking is in place, but from what I can tell the amount of Hive on the platform is up 20% and the trades are improving. Here's what it looks like today.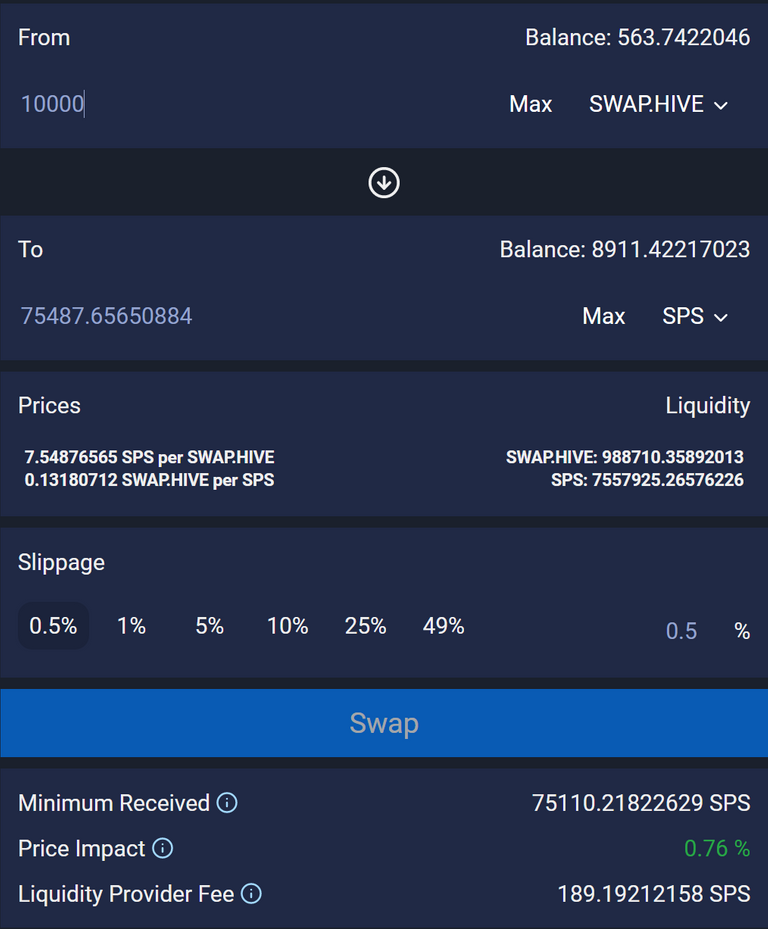 Now the price impact is 0.76%. So, the price impact went down from 4.63% to 0.75%. Yes there's now a fee of 0.25% so overall I'd say you now save 3% versus where we were last time.
And that's my point of this weird little pathway. We added a 0.25% fee and you ended up saving 3%. If that doesn't help you understand the unexepected consequences in crypto nothing will.
Disclaimer: The math for these liquidity pools is actually pretty complex. So, the story told in this post is simplified. You don't need to tell me there are more factors in play. I know that. You're welcome to share with the audience if you'd like to put in more detail and talk about how price movements of assets played into this as well.
CALL TO ACTION
If you have extra crypto consider putting it into liquidity pools on tribaldex.com. It's a nice way to get passive returns. Careful putting in funds because the balance of what you own will shift over time as prices shift.
Advanced Class
If you're looking for a way to reduce your income taxes you may find that liquidity pools can save you a ton. If you're operating a C-Corp in the united States you should talk to your accountant about capital losses that you can take by depositing funds into pools. You may find that these pools are a good option for you and your family as you attempt to minimize your tax burden.