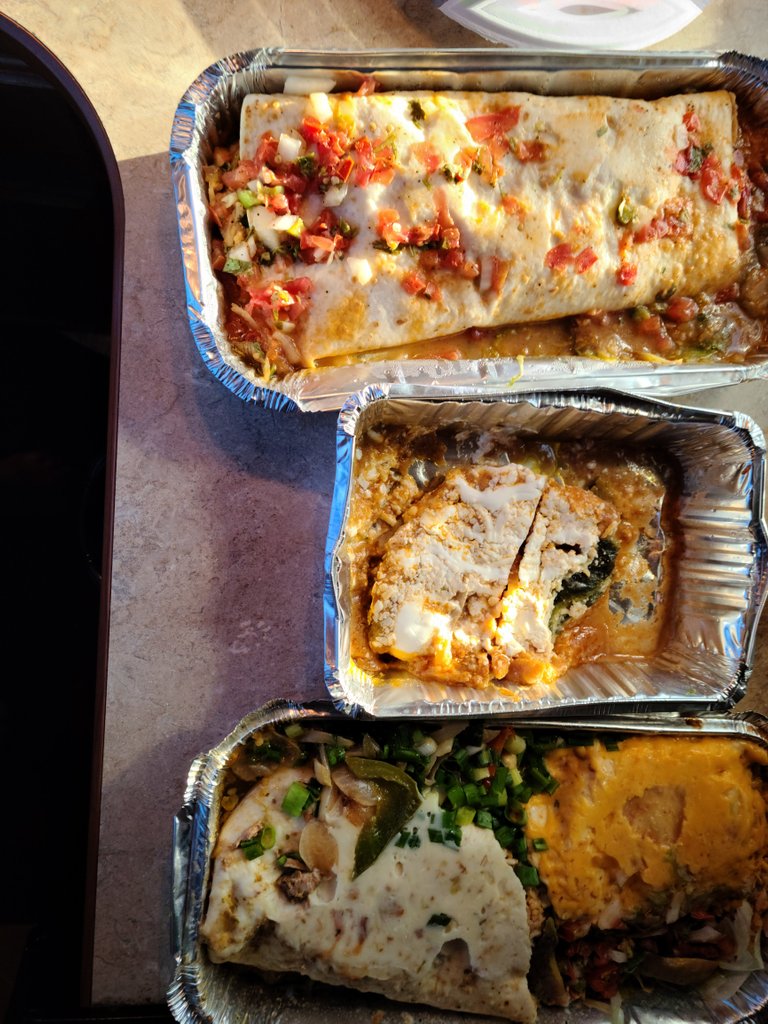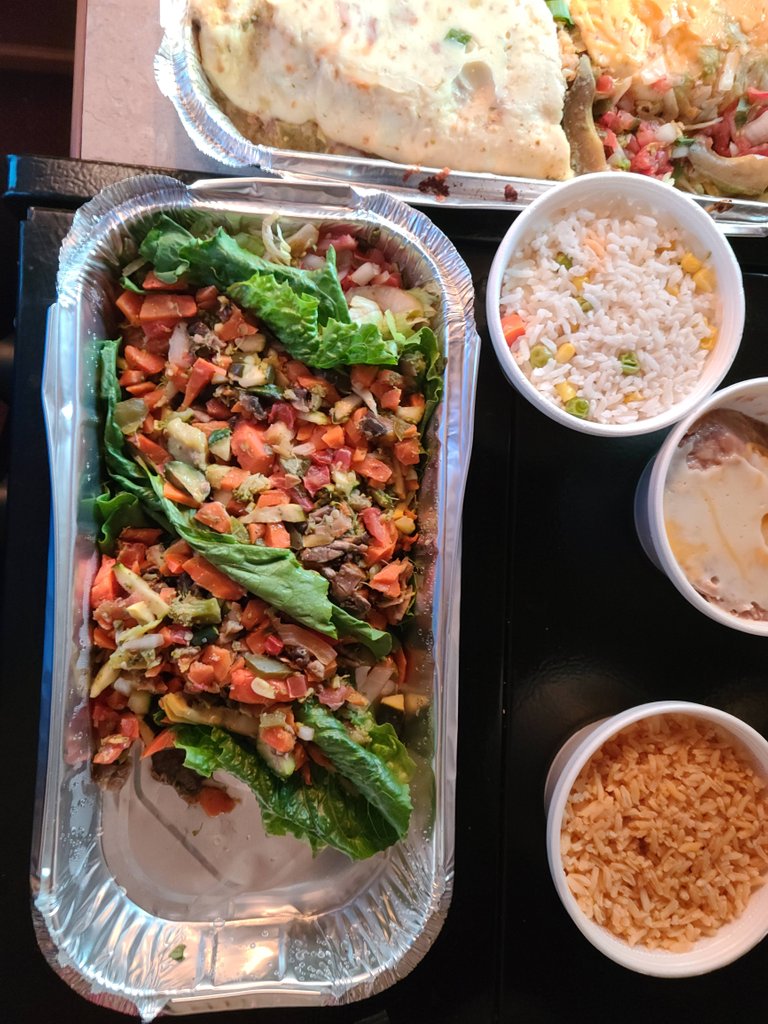 The night before last we ordered in Mexican from our favorite Mexican restaurant. DoorDash provides a cheap easy delivery system.
As we waited for dinner we were watching a video and I received a notice that the food had been delivered. :)
But the food hadn't arrived. It turned out that they delivered it to the wrong address, so they sent the driver to retrieve it and redelivered it.
Also, they sent a new order, I don't know if we will ever work through all of these left overs.