After my first hand forged knife, I've decided to practice a little bit at forging a chef's knife for my wife to use in the kitchen.
Once again, I'm using an old rusty file. I started cutting it in half as I didn't need that much since I want a thinner and lighter knife.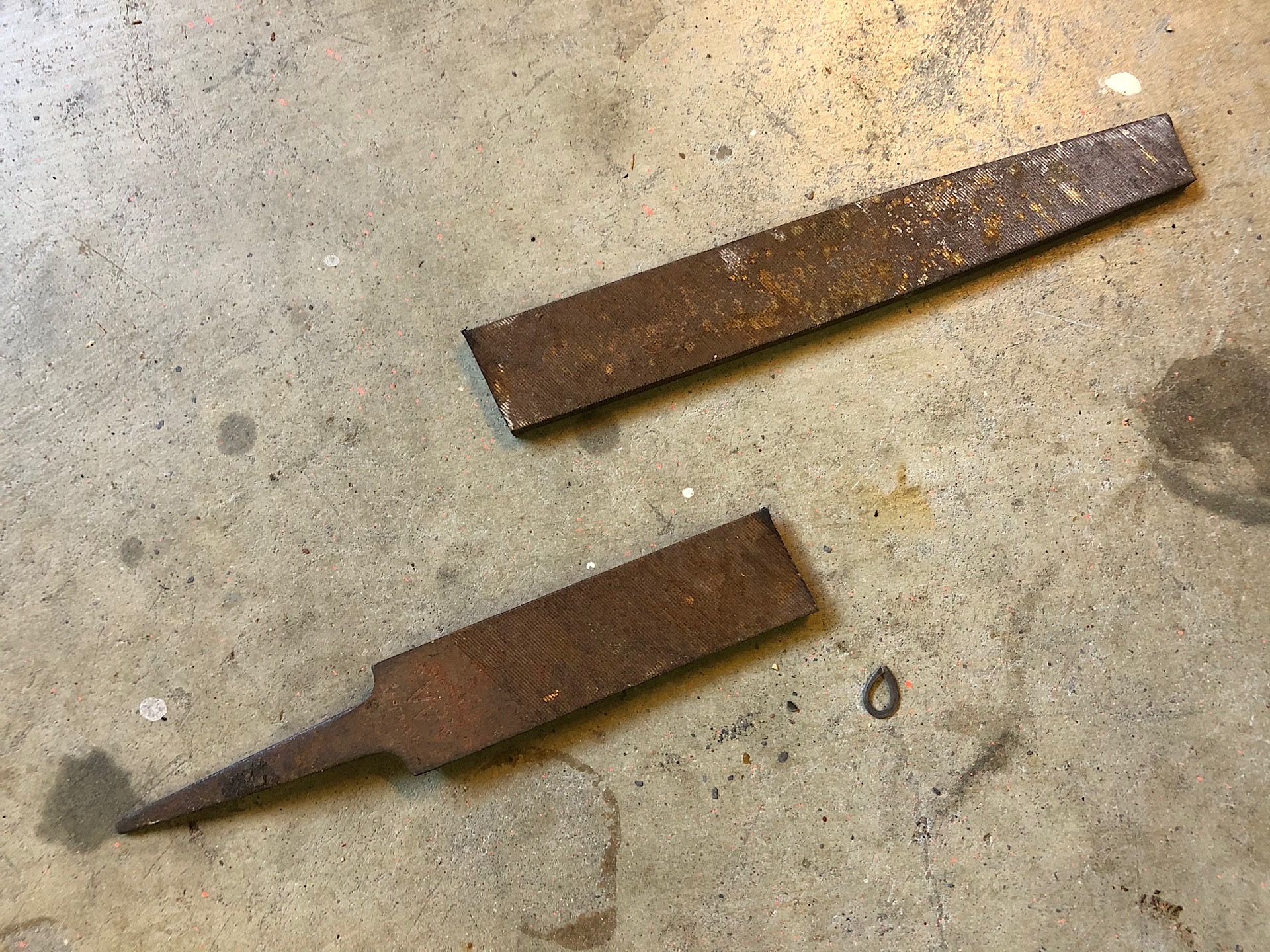 After several rounds of heating and forging, I got the file into a decent chef's knife shape. This file seems to have a better steel quality as it was quite a bit tougher to forge it.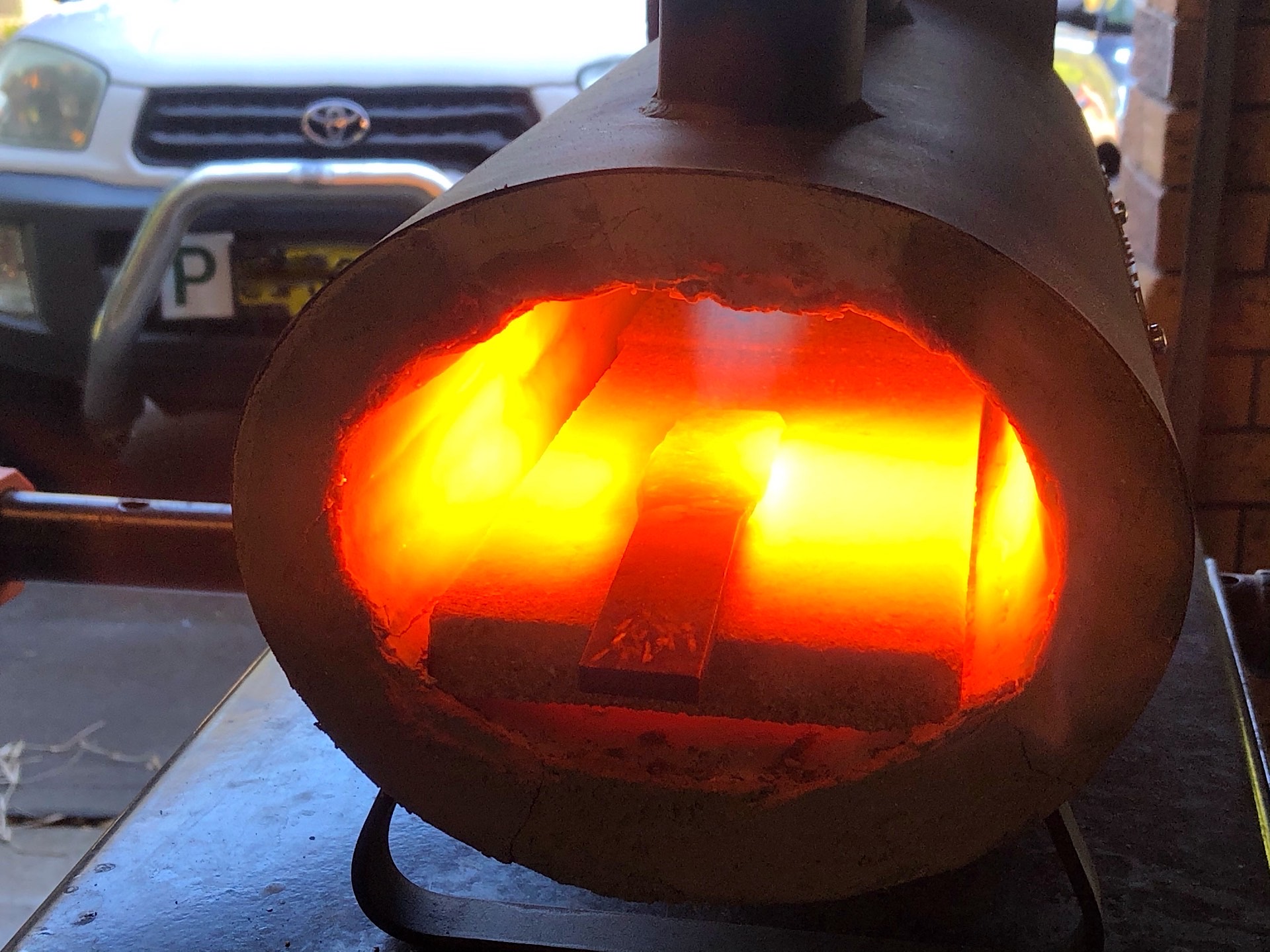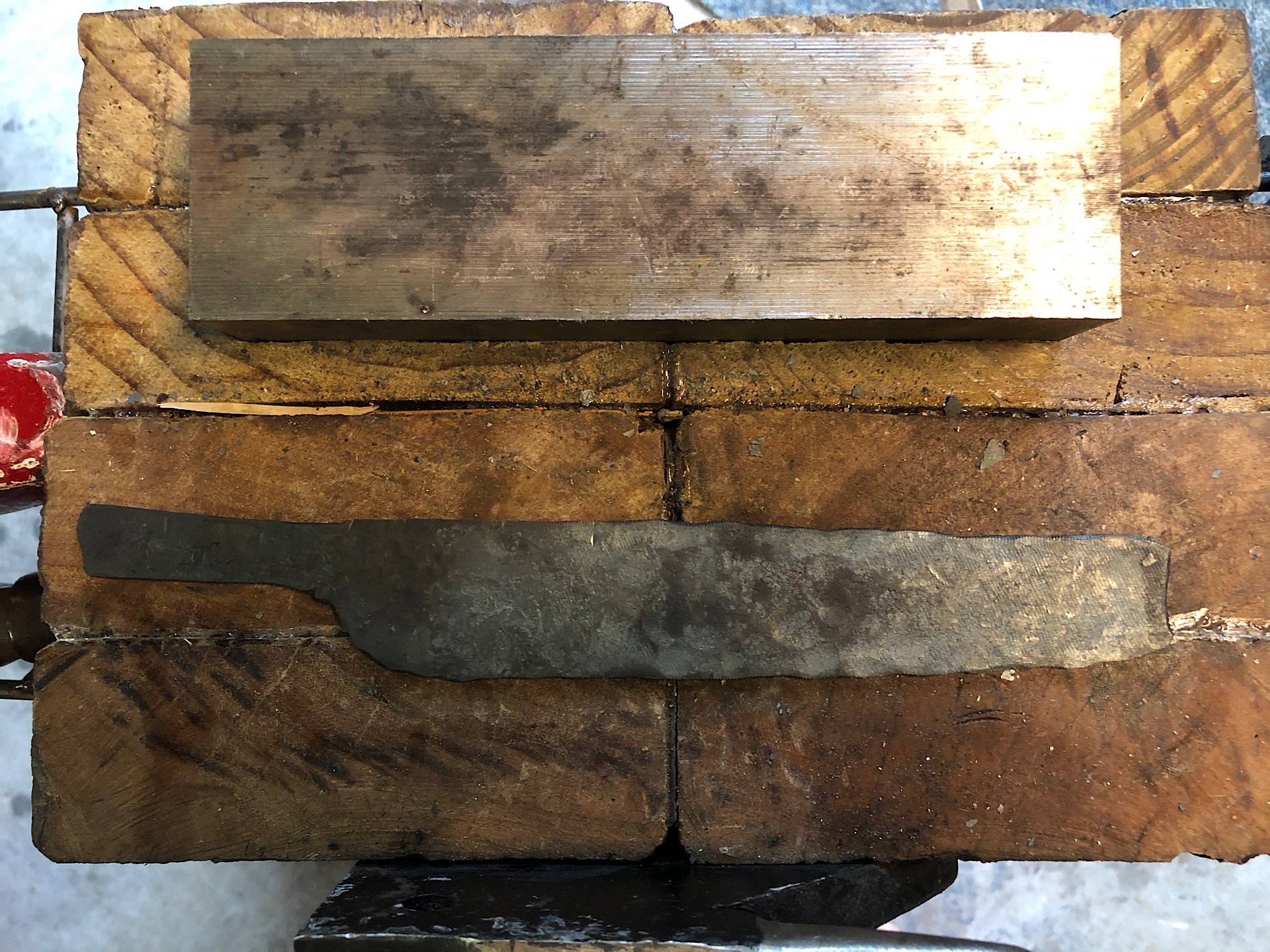 The steel in this file also seems to air hardened to some degree: I did a differential quench where I only dip the cutting edge into the quenching oil and was expecting the tang to be fully soft but it has hardened as I come to realise later on when I broke it during the handle fitting. I had to stick weld it back. It's a good thing this is not a chopping knife so it would be fine. The end result looks pretty good.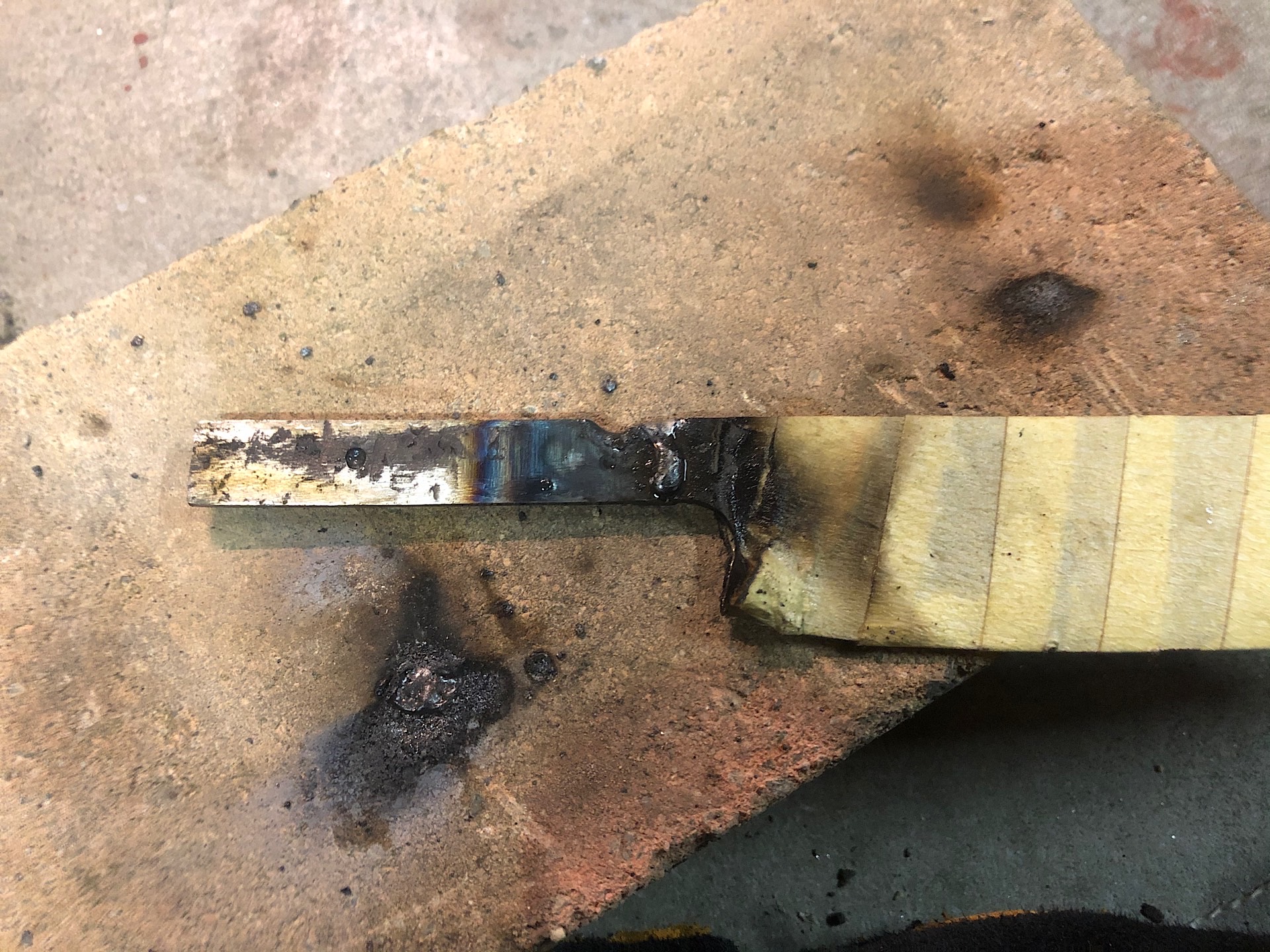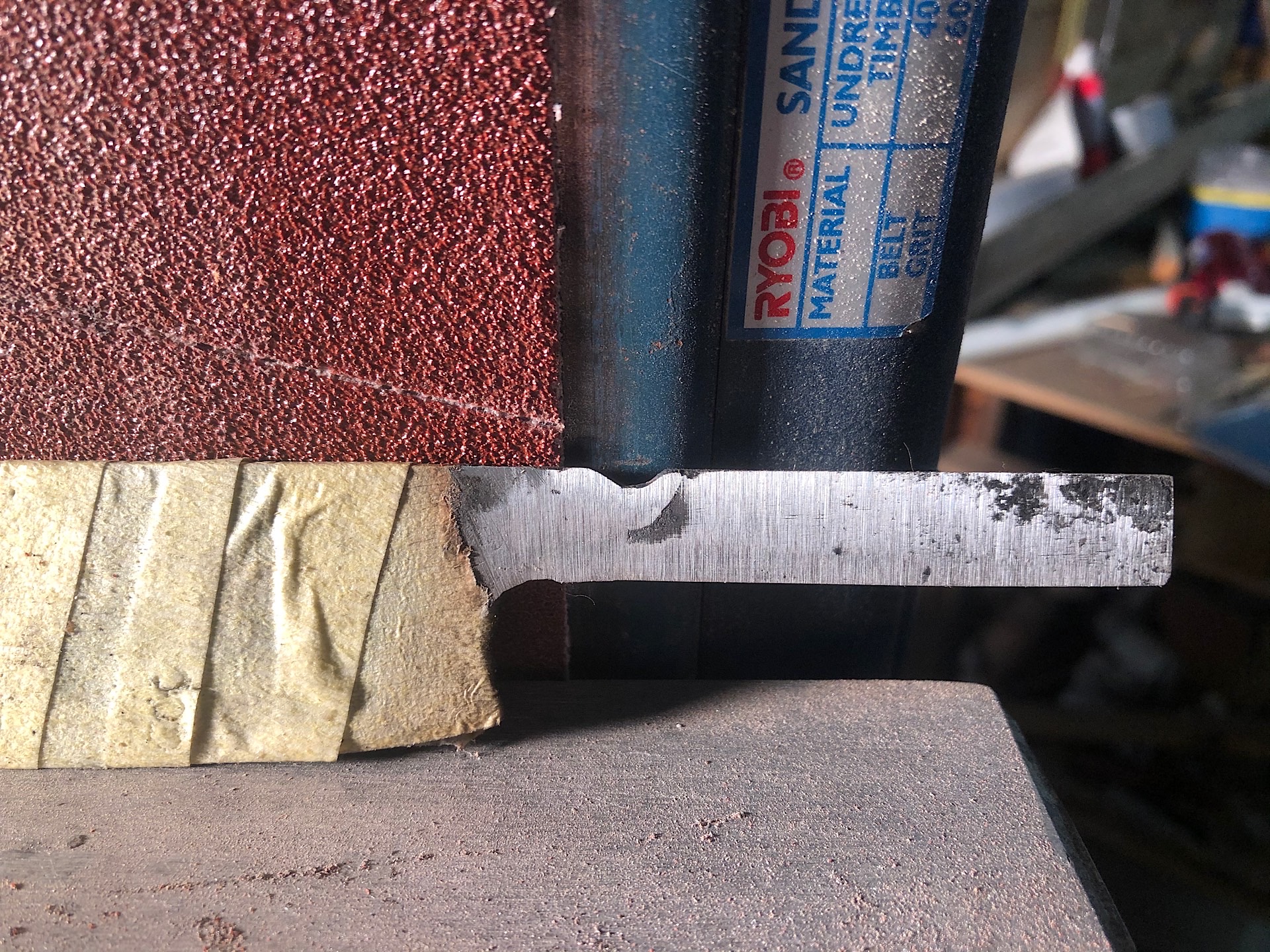 Using my belt sander and homemade knife sharpening jig, I shaped the cutting edge of the knife and made it razor sharp.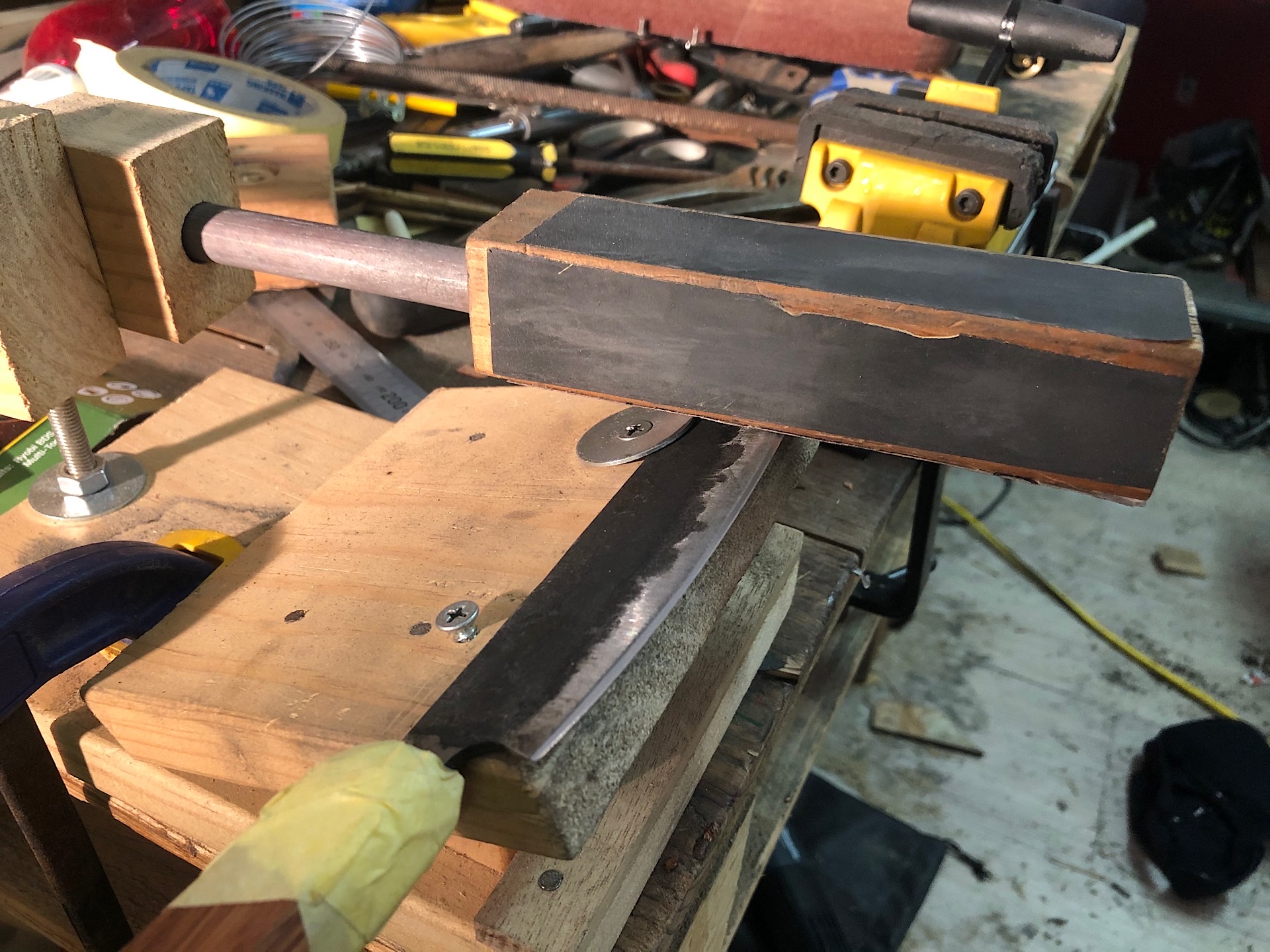 As for the handle, I used an off-cut of hardwood flooring. A hole was drilled and extended for the knife's tang to go into and held in by two-part epoxy.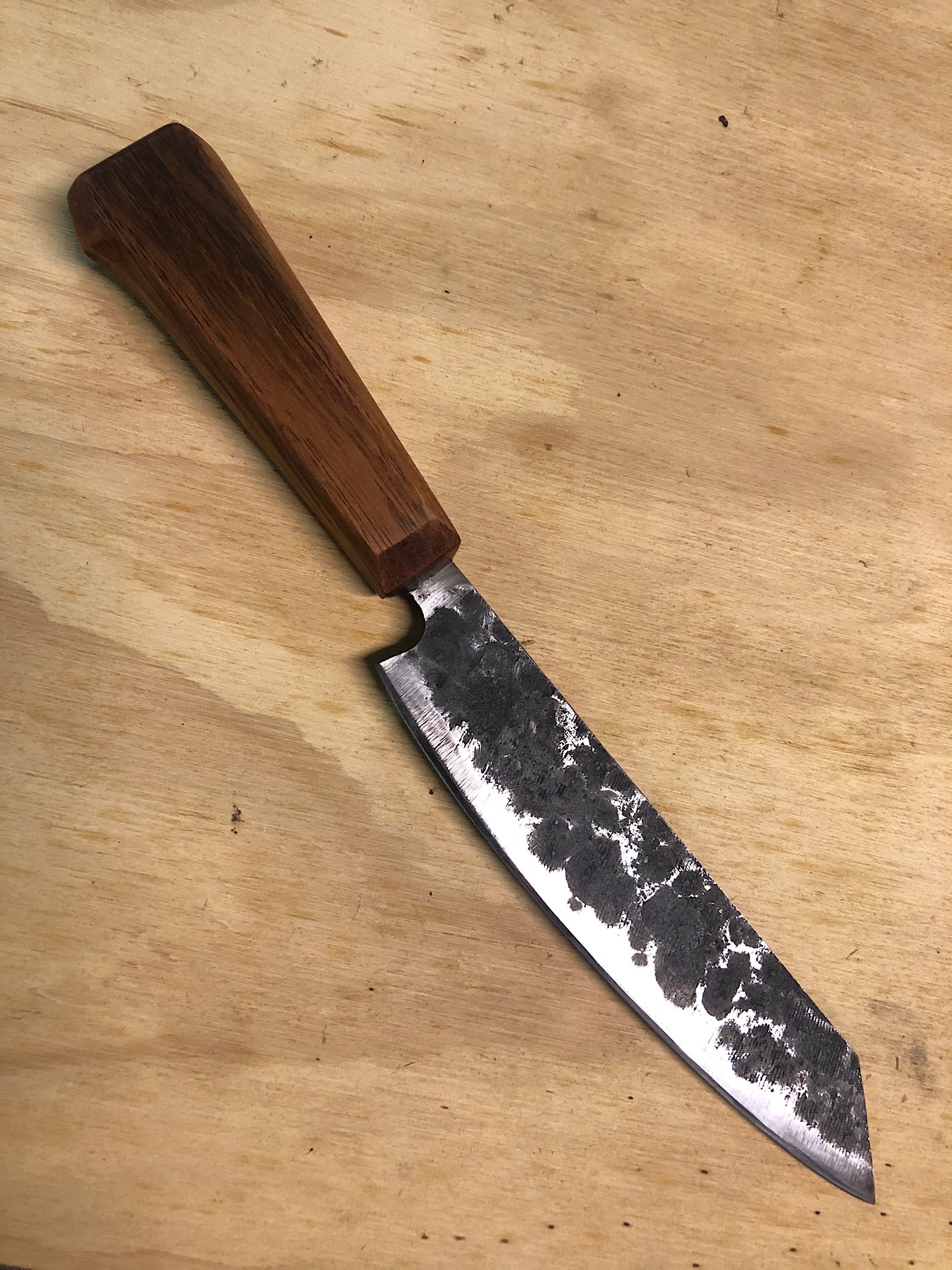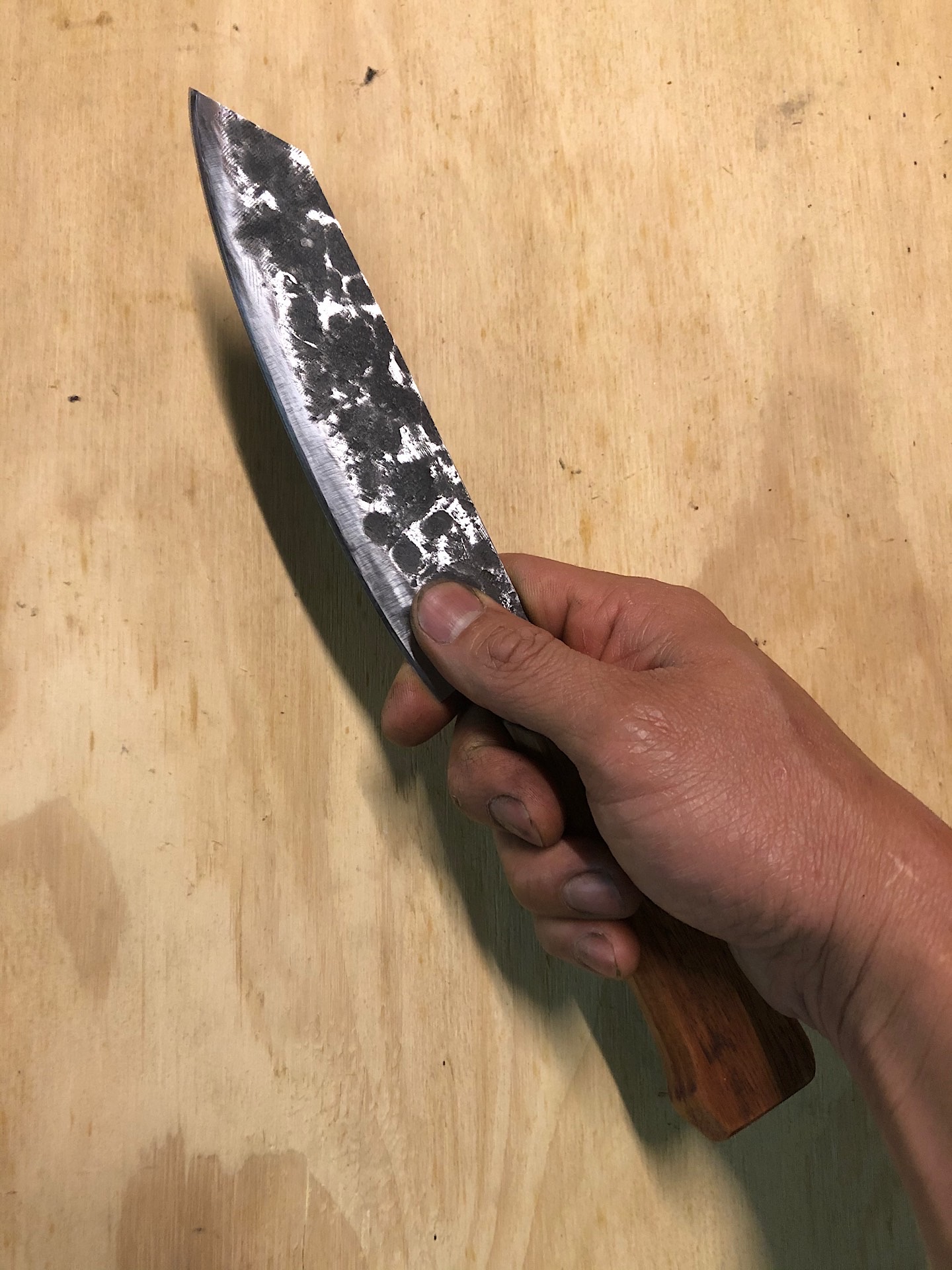 The balance of the knife is not bad, slightly towards the front but still decent, especially when you choke the knife and holding the bottom of the blade between the thumb and index finger.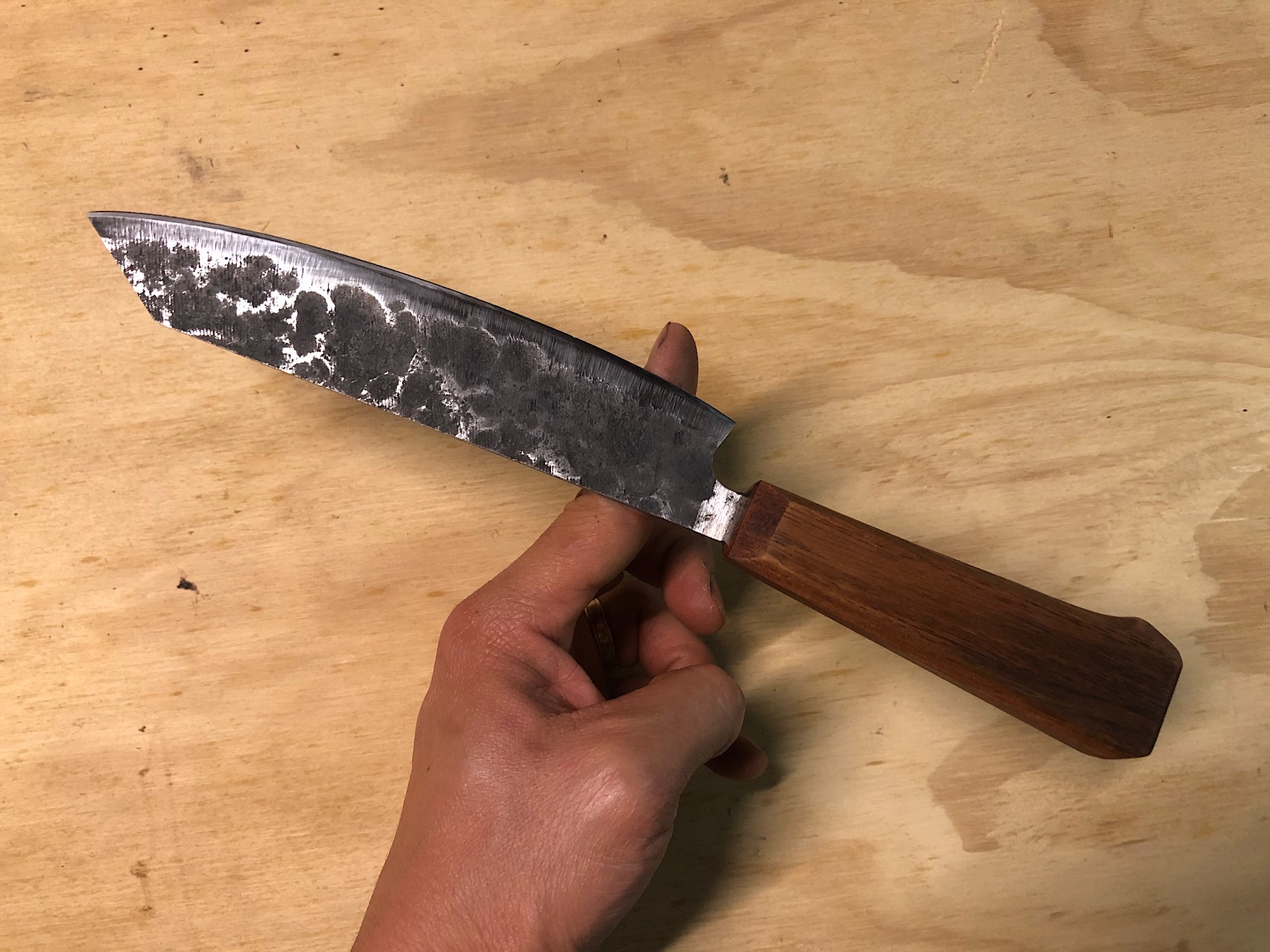 Using an old 4x36in belt sander, I spent a lot of time grinding the knife's bevel to get a small profile that can cut through veggies easily. It's still not perfect, I need a more powerful sander/grinder.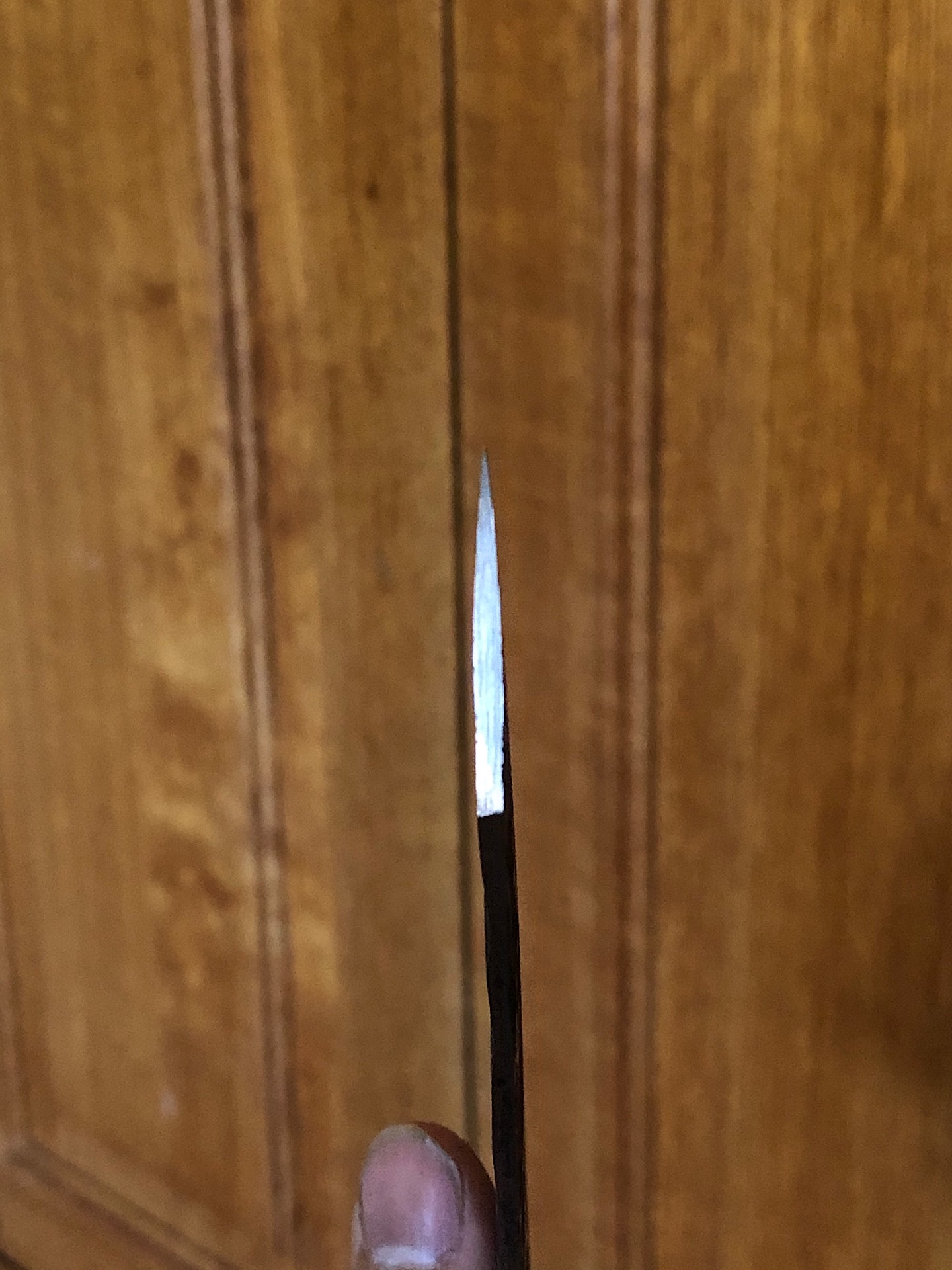 ---
Vote for my witness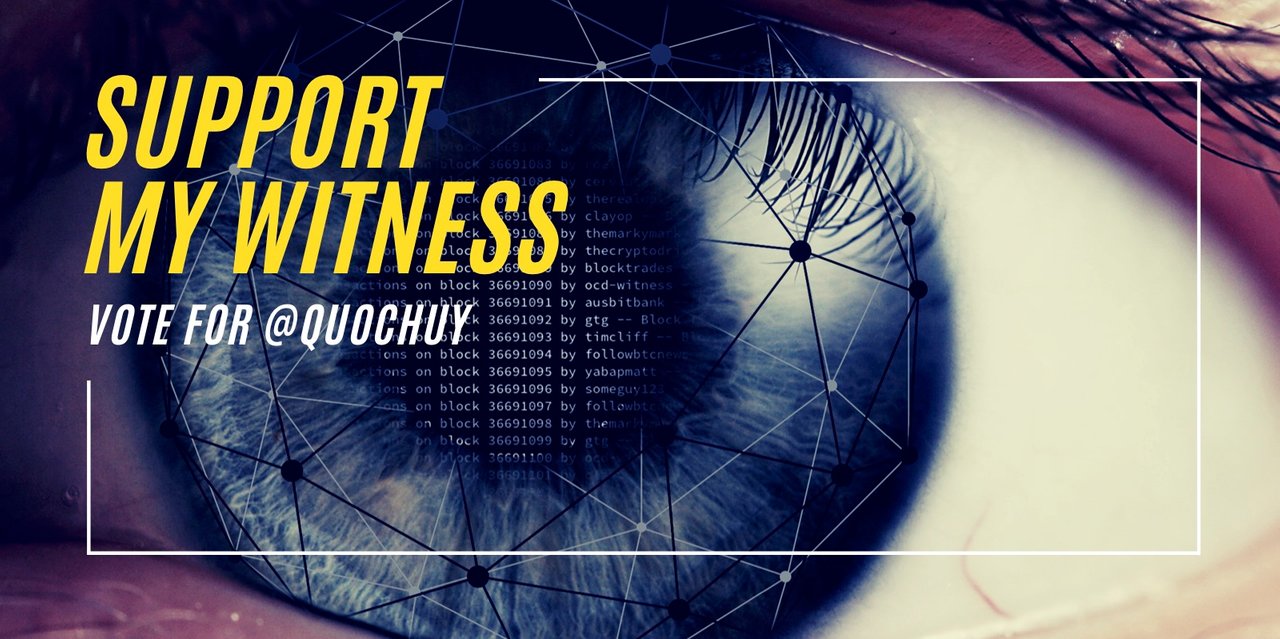 On Hive, Witnesses are playing the important role of providing a performant and safe network for all of us. You have the power to choose 30 trusty witnesses to package transactions and sign the blocks that will go in the Hive blockchain. Vote for me via HiveSigner to support my work for the community.