It has been a while since the last Meme Mania challenge. I was working on dMania in the meanwhile. I made some changes to make it more user friendly and I improved the onboarding process for new users.
Sure there is still a lot to do to make it really good, but dMania is now at a state where we can promote it and bring new users to Steem.
For those who have no idea what dMania is:
dMania is an app on the Steem blockchain like Steemit. You can post memes, funny pictures and videos. If you have never heard about dMania then you should give it a try -> dMania
I have created the Meme Mania challenges to bring new users to dMania and Steem. Together we can make Steem great again. Let's show the rest of the world how great Steem is.
We attack again
At the last Meme Mania challenge we attacked 9GAG. We did a really good job and even got one meme on the Hot page.
This time we chose a different target. I did some research about "meme marketing". It has been done before and it is highly effective if done right. Steve McGarry did a growth hack for his startup on Imgur and Reddit with memes. He got millions of views in just a few hours -> How did I get 1 000 000 views in 7 hours .

The reason his growth hack worked so well is because he didn't promote his startup at all. He just posted funny memes and put a link to his website in the description. He didn't mention his startup and the memes had no connection to his startup. People don't like ads. The just want to look and funny things when they go to Imgur or the funny subreddit.
That's why we don't promote dMania, we will let them discover dMania. We will promote dMania, by not promoting dMania 😉. The more people participate, the more effective it will be. The most successful memes will receive 200 STEEM!
Let's do this.
The Plan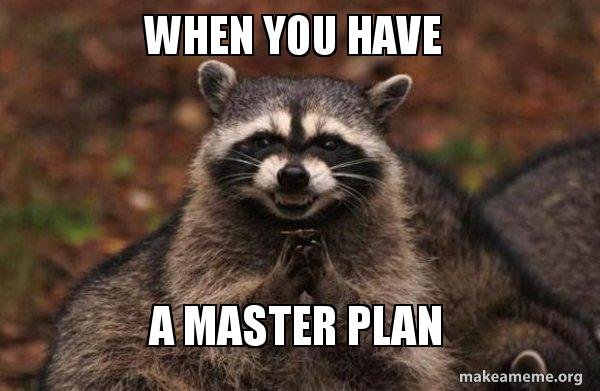 Step 1: Find memes
Find the most funny and interesting memes and pictures you have ever seen. We need memes that can make it all the way to the top and generate millions of views. Yes I am talking about reposts. I know reposts suck, but they are a necessary evil to promote dMania and Steem. 50% of the posts on Imgur and Reddit are reposts anyway. Find some memes or images that were very successful 2 or 3 years ago. You don't have to use reposts, but I think they will be more effective.
Step 2: Post on Imgur
Go to https://imgur.com/ and sign up or sign in if you already have an account.

Create a new post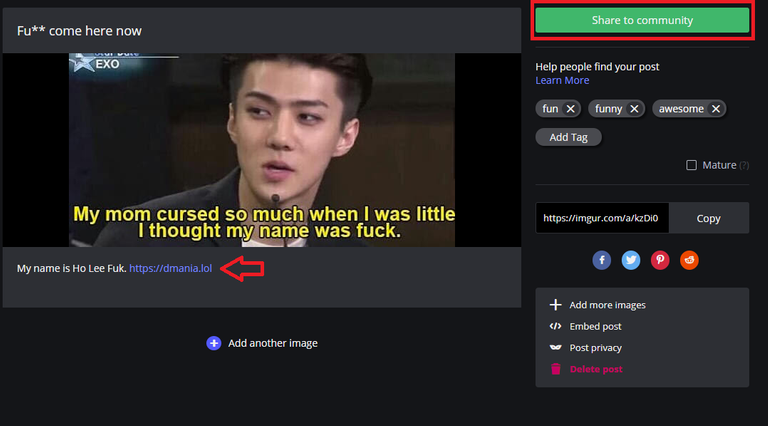 Chose a funny and interesting title and description for your meme. At the end of your description add
https://dmania.lol
.
Don't forget the link!
. Don't mention or promote dMania anywhere else. Just add the link.
Add some tags and share the meme.
Step 3: Share on Reddit
Click on your account name -> Images -> Click on the image you have just posted
Share the post on Reddit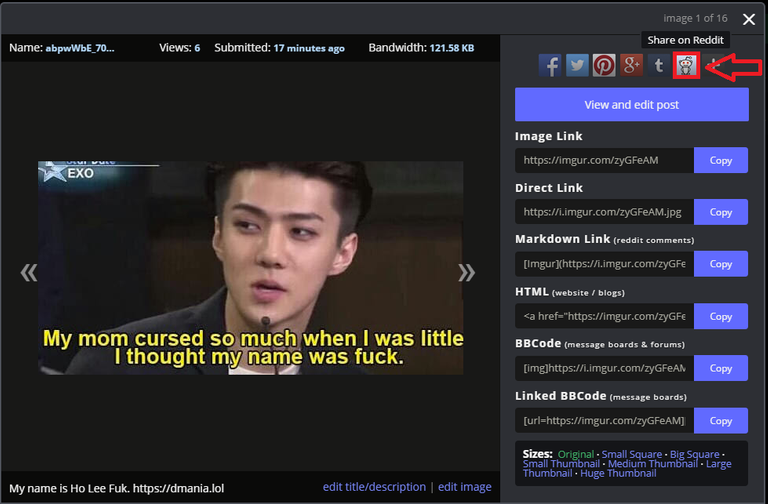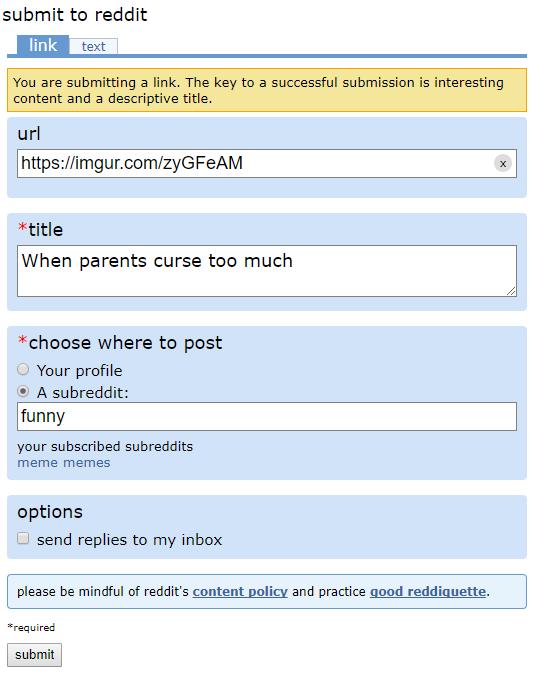 Post your meme to the
funny subreddit
. You can also post to the meme or memes subreddit, but funny has the most followers. Make sure you share the Imgur post and not only the Imgur image. Otherwise people on reddit won't see the link to dMania.
Step 4: Post links in comments
Post the link to your Imgur and Reddit post here in the comments. Add the number of upvotes you have received before the challenge ends. The number of upvotes are important for me to determine the winners.
Step 5: Post on dMania (Optional)
You don't have to post your meme on dMania this time, but you will get rewarded on dMania. So probably not a bad idea.
Step 6: Repeat
We need a lot of posts to get one to the top of Reddit or Imgur. There is no post limit, so create as many posts as you like.
Prizes
Because the price of SBD is around $6.50 atm and just way too high, I will reward the winners with STEEM. The winners will receive 200 STEEM, worth about 360 US dollars. The winners will be the posts with the most upvotes on Reddit or on Imgur.
First place: 90 STEEM
Second place: 60 STEEM
Third place: 30 STEEM
Fourth place: 20 STEEM
Rules
You can use any meme or picture you want.
Don't forget the link to https://dmania.lol in the description.
There is no post limit. Post as many memes as you like.
The winners will be the posts with the most upvotes on Reddit or on Imgur. Not the combined upvotes, just the upvotes of a single post.

You can also just post on Imgur if you want to. Posts on Reddit are only allowed if they link to your Imgur post or directly to dMania.
Make sure you add the links to your memes and the number of upvotes you have received in the comments before the challenge ends.
The meme challenge ends on 16.12.2017 20:00 UTC.
The most important thing is that you have fun. Of course it's not that bad if you earn some money by doing so 😁.
Support dMania
If you like dMania then you should become a dMania supporter. dMania supporters receive 15% of the rewards on dMania. To become a dMania supporter, you have to delegate some Steem Power to dMania. The minimum is only 5 Steem Power. By delegating Steem Power, you are lending your Steem Power to dMania. The Steem Power still belongs to you.
The dMania bot uses the collected Steem Power to upvote posts on dMania.

Supporters
There are already over 50 dMania supporters.
@freedom
@lafona-miner
@xeldal
@zombee
@imacryptorick
@okean123
@ippua
@raggaemuffin
@rocketsteem
@thepholosopher
@free999enigma
@scandinavianlife
@steemfreak
@celestal
@cervisia
@libertyranger
@theb0red1
and many more...
If you have any questions join our new Discord server

Please upvote, post and comment on dMania to support this project. Every single upvote counts. You can contact me on steemit.chat or discord if you find any bugs or if you have ideas for new features. Please resteem and upvote this post and tell everyone you know who likes memes about dMania. Together we can make Steem and dMania great. Follow @dmania and @zombee to get the latest updates about this project.