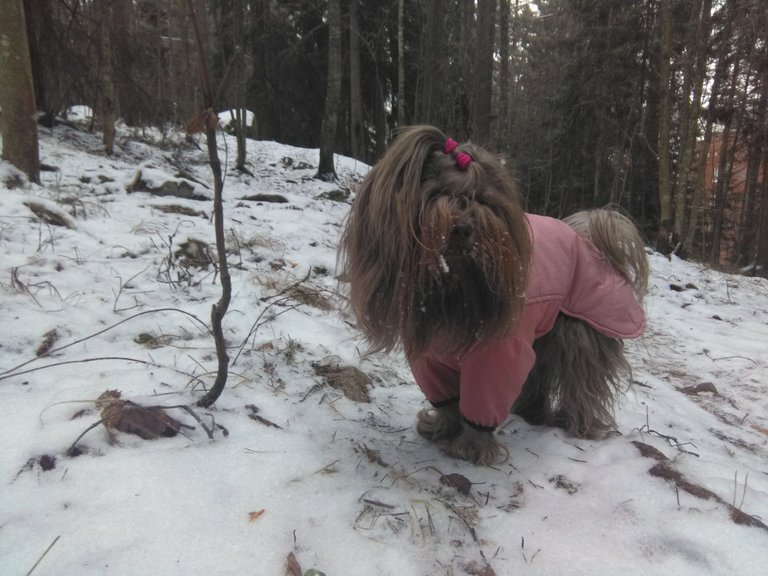 Woff!
It was freezing cold (-12°C) this morning so daddy gave me some winter clothing.
How are you all? Waiting for Christmas, I bet! What do you wish to get from Santa?
I want some dried duck fillets. I love them!
By the way, here's a picture of me in the forest before there was any snow: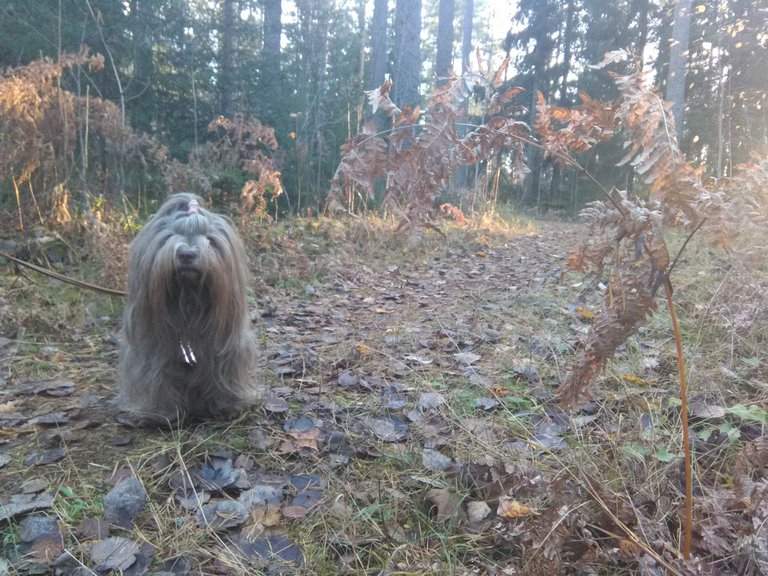 It's a bit late now so I'll be going to bed now. It's nice because mommy and daddy let me sleep with them in the Big Bed.
Wuf wuf! 🐾