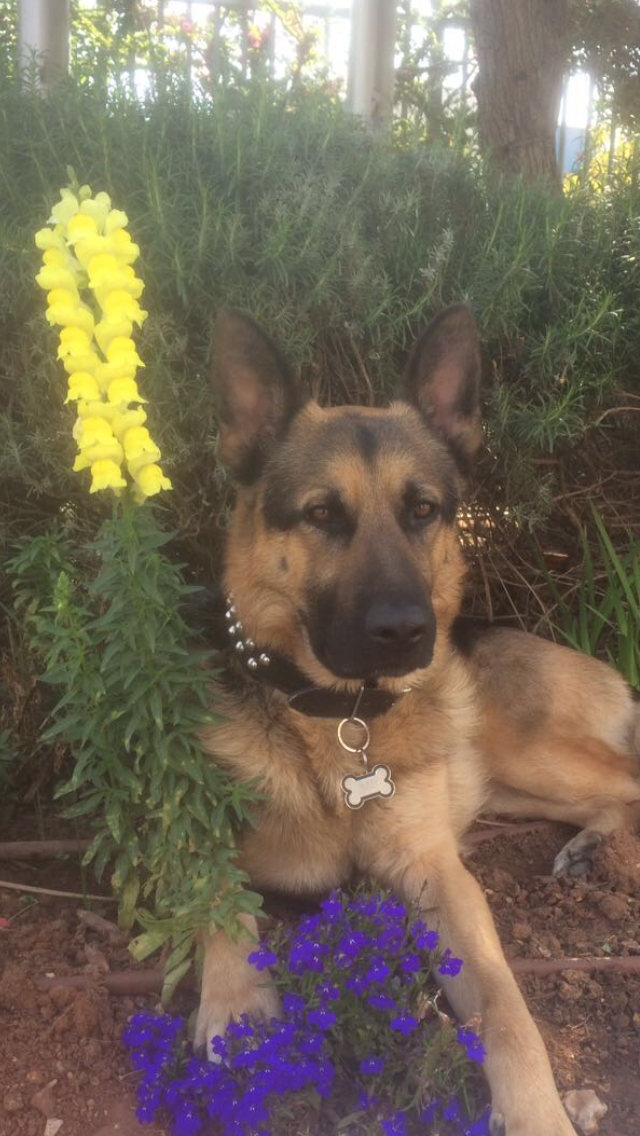 Love my German Shepherd!  I did not know how endearing big dogs are. I've always had small dogs but now I know how  people love their big dogs.  I guess it makes sense. There is more of them to love. When you hug them , it is like hugging a  person. You can put your whole arms around them and just squeeze lovingly. 
        My dog 's name is Kidda.  She is just so adorable. She just lights up the  house. She is the first person that greets me when I get home. You can see her run up to you as you  open the door with her tail wagging full speed. Brings a smile to your face and just puts you in a good mood.  Makes you happy to be home. 
         You dog lovers know what I mean. I'm sure you can relate with your  own "fluffy"  best friend.  Dogs really are a man's best friend.  They will never let you down. Can't do no wrong in their eyes. They are always happy to see you. 
          Ode to German Shepherds and big dogs. What would we do without them?