dPoll What type of resolutions have you made for 2020?
---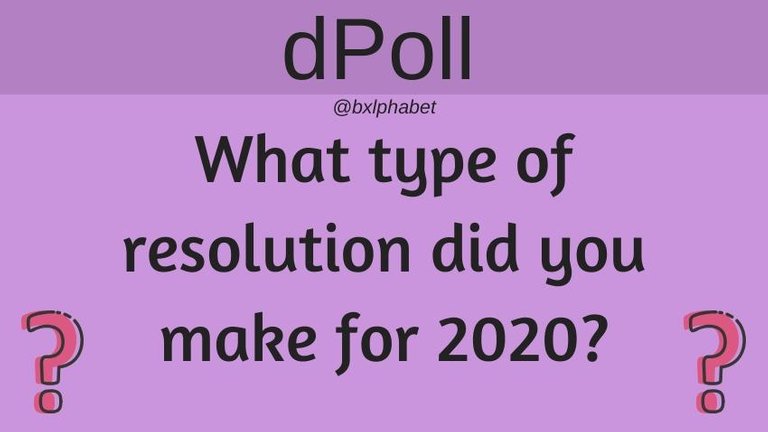 Have you made resolutions for this coming year of 2020? If so, what type of change are you hoping to make?
Please feel free to elaborate in your comment. I want to hear from you :)
---
Social - family, friends, relationships
---
Self Care - weight loss, improve health, eat better, exercise more, take "me" time.
---
Personal growth - travel, take a course, stop a bad habit, start a good habit
---
Money - spend less, save more, invest better
---
Work - jobs, side hustle, passive income
---
I do not make resolutions.
---
Other (please tell me more!)
---
Answer the question at dpoll.xyz.