Afternoon Dreamers,
I had two dreams last night. Both dreams were interesting, although I think this first one was just really odd. Here it is.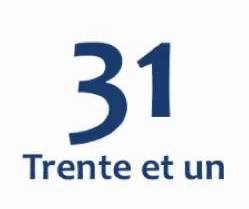 Saturday 27th November 2021 (Part 1)
I was trying to count to thirty one in French and every time I got to once, douze and treize, my mind would go back to the beginning starting from un. Why?! I tried so hard to count to thirty one, but it just wasn't happening. It was like my mind was on a loop.
I haven't had this dream before. The only numbers I ever encounter are ones on mobile phones that for one reason or another, I can't dial. I have never dreamed about foreign numbers though. Why French and not Spanish or any other language. Has anyone got any ideas?
If you enjoyed this dream, why not read my diary.
Dream Diary
November
26/11/21 | 25/11/21 - Part 2 | 25/11/21 - Part 1 | 24/11/21 | 23/11/21 | 22/11/21 | 21/11/21 | 20/11/21 | 19/11/21 | 18/11/21 | 17/11/21 | 16/11/21 | 15/11/21 | 13/11/21 | 12/11/21 | 11/11/21 | 10/11/21 | 9/11/21 | 8/11/21 | 7/11/21 | 6/11/21 | 5/11/21 - Part 2 | 5/11/21 - Part 1 | 4/11/21 | 3/11/21 | 2/11/21 | 1/11/21
October
31/10/21 | 30/10/21 | 29/10/21 | 28/10/21 | 27/10/21 | 26/10/21 | 25/10/21 | 24/10/21 | 23/10/21 | 22/10/21 | 21/10/21 | 20/10/21 - Part 2 | 20/10/21 - Part 1 | 19/10/21 | 18/10/21 - Part 2 | 18/10/21 - Part 1 | 17/10/21 | 16/10/21 | 15/10/21 | 14/10/21 | 13/10/21 | 12/10/21 | 11/10/21 | 10/10/21 | 9/10/21 | 8/10/21 - Part 2 | 8/10/21 - Part 1 | 7/10/21 - Part 2 | 7/10/21 - Part 1 | 6/10/21 - Part 2 | 6/10/21 - Part 1 | 5/10/21 | 4/10/21 | 3/10/21 - Part 2 | 3/10/21 - Part 1 | 2/10/21 | 1/10/21
September
30/9/21 | 29/9/21 | 28/9/21 - Part 2 | 28/9/21 - Part 1 | 27/9/21 | 26/9/21 | 25/9/21 - Part 2 | 25/9/21 - Part 1 | 24/9/21 | 23/9/21 | 22/9/21 | 21/9/21 | 20/9/21 | 19/9/21 | 18/9/21 | 17/9/21 - Part 2 | 17/9/21 - Part 1 | 16/9/21 | 15/9/21 - Part 2 | 15/9/21 - Part 1 | 14/9/21 | 13/9/21 | 12/9/21 | 11/9/21 | 10/9/21 | 9/9/21 | 8/9/21 | 7/9/21 | 6/9/21 | 5/9/21 | 4/5/21 | 3/9/21 - Part 2 | 3/9/21 - Part 1 | 2/9/21 | 1/9/21
August
31/8/21 | 30/8/21 | 29/8/21 | 28/8/21 | 27/8/21 - Part 2 | 27/8/21 - Part 1 | 26/8/21 | 25/8/21 | 24/8/21 | 23/8/21 | 22/8/21 | 21/8/21 - Part 2 | 21/8/21 - Part 1 | 20/8/21 - Part 2 | 20/8/21 - Part 1 | 19/8/21 | 18/8/21 | 17/8/21 | 16/8/21 | 15/8/21 - Part 2 | 15/8/21 - Part 1 | 14/8/21 - Part 2 | 14/8/21 - Part 1 | 13/8/21 | 12/8/21 | 11/8/21 | 10/8/21 | 9/8/21 | 8/8/21 | 7/8/21 | 6/8/21 | 5/8/21 | 4/8/21 | 3/8/21 | 2/8/21 | 1/8/21
July
31/7/21 | 30/7/21 | 29/7/21 | 28/7/21 | 27/7/21 | 26/7/21 | 25/7/21 | 24/7/21 | 23/7/21 | 22/7/21 | 21/7/21 | 21/7/21 | 20/7/21 | 19/7/21 | 18/7/21 | 17/7/21 | 16/7/21 | 15/7/21 | 14/7/21 | 13/7/21 - Part 2 | 13/7/21 - Part 1 | 12/7/21 | 11/7/21 | 10/7/21 | 9/7/21 | 8/7/21 | 7/7/21 | 6/7/21 | 5/7/21 | 4/7/21 - Part 2 | 4/7/21 - Part 1 | 3/7/21 - Part 2 | 3/7/21 - Part 1 | 2/7/21 | 1/7/21
June
30/6/21 | 29/6/21 | 28/6/21 | 27/6/21 | 26/6/21 - Part 2 | 26/6/21 - Part 1 | 25/6/21 | 24/6/21 | 23/6/21 | 22/6/21 | 21/6/21 - Part 2 | 21/6/21 - Part 1 | 20/6/21 - Part 2 | 20/6/21 - Part 1 | 19/6/21 - Part 2 | 19/6/21 - Part 1 | 18/6/21 | 17/6/21 | 16/6/21 | 15/6/21 - Part 2 | 15/6/21 - Part 1 | 14/6/21 - Part 2 | 14/6/21 - Part 1 | 13/6/21 | 12/6/21 | 11/6/21 | 10/6/21 | 9/6/21 - Part 2 | 9/6/21 - Part 1 | 8/6/21 | 7/6/21 | 6/6/21 | 5/6/21 | 4/6/21 | 3/6/21 | 2/6/21 | 1/6/21
May
31/5/21 - Part 2 | 31/5/21 - Part 1 | 30/5/21 | 29/5/21 - Part 2 | 29/5/21 - Part 1 | 28/5/21 | 27/5/21 | 26/5/21 | 25/5/21 | 24/5/21 | 23/5/21 | 22/1/21 | 21/5/21 | 20/5/21 | 19/5/21 - Part 2 | 19/5/21 - Part 1 | 18/5/21 | 17/5/21 | 16/5/21 | 15/5/21 | 14/5/21 | 13/5/21 | 12/5/21 | 11/5/21 | 10/5/21 | 9/5/21 | 8/5/21 | 7/5/21 | 6/5/21 - Part 2 | 6/5/21 - Part 1 | 5/5/21 | 4/5/21 | 3/5/21 | 2/5/21 - Part 2 | 2/5/21 - Part 1 | 1/5/21
April
30/4/21 | 29/4/21 | 28/4/21 - Part 2 | 28/4/21 - Part 1 | 27/4/21 | 26/4/21 | 25/4/21 | 24/4/21 | 23/4/21 | 22/4/21 | 21/4/21 | 20/4/21 | 19/4/21 | 18/4/21 | 17/4/21 | 16/4/21 | 15/4/21 | 14/4/21 | 13/4/21 | 12/4/21 | 11/4/21 | 10/4/21 | 9/4/21 | 8/4/21 | 7/4/21 | 6/4/21 - Part 2 | 6/4/21 - Part 1 | 5/4/21 | 4/4/21 | 3/4/21 | 2/4/21 | 1/4/21
March
31/3/21 | 30/3/21 | 29/3/21 | 28/3/21 - Part 2 | 28/3/21 - Part 1 | 27/3/21 - Part 2 | 27/3/21 - Part 1 | 26/3/21 - Part 2 | 26/3/21 - Part 1 | 25/3/21 | 24/3/21 | 23/3/21 | 22/3/21 - Part 2 | 22/3/21 - Part 1 | 21/3/21 | 20/3/21 | 19/3/21 | 18/3/21 | 17/3/21 - Part 2 | 17/3/21 - Part 1 | 16/3/21 | 15/3/21 | 14/3/21 | 13/3/21 | 12/3/21 | 11/3/21 | 10/3/21 | 9/3/21 | 8/3/21 | 7/3/21 | 6/3/21 | 5/3/21 | 4/3/21 | 3/3/21 - Part 2 | 3/3/21 - Part 1 | 2/3/21 | 1/3/21
February
28/2/21 - Part 2 | 28/2/21 - Part 1 | 27/2/21 | 26/2/21 | 25/2/21 | 24/2/21 - Part 2 | 24/2/21 - Part 1 | 23/2/21 | 22/2/21 | 20/2/21 - Part 2 | 20/2/21 - Part 1 | 19/2/21 - Part 2 | 19/2/21 - Part 1 | 18/2/21 | 17/2/21 | 16/2/21 | 15/2/21 - Part 2 | 15/2/21 - Part 1 | 14/2/21 | 13/2/21 | 12/2/21 | 11/2/21 | 10/2/21 | 9/2/21 | 8/2/21 | 7/2/21 | 6/2/21 | 5/2/21 | 4/2/21 | 3/2/21 | 2/2/21 | 1/2/21
January
31/1/21 | 30/1/21 | 29/1/21 | 28/1/21 - Part 2 | 28/1/21 - Part 1 | 27/1/21 - Part 2 | 27/1/21 - Part 1 | 26/1/21 | 25/1/21 - Part 2 | 25/1/21 - Part 1 | 24/1/21 | 23/1/21 | 22/1/21 | 21/1/21 | 20/1/21 | 19/1/21 | 18/1/21 - Part 2 | 18/1/21 - Part 1 | 17/1/21 - Part 2 | 17/1/21 - Part 1 | 16/1/21 | 15/1/21 | 12/1/21 | 11/1/21 | 10/1/21 | 9/1/21 | 8/1/21 | 7/1/21 | 6/1/21 | 5/1/21 | 4/1/21 | 3/1/21 | 2/1/21 | 1/1/21 - New Years Day
♥ ♥ ♥ ♥ ♥ 2020 DREAMS ♥ ♥ ♥ ♥ ♥
December
31/12/20 - New Years Eve | 30/12/20 | 29/12/20 | 28/12/20 | 27/12/20 | 26/12/20 - Boxing Day | 25/12/20 - Christmas Day | 24/12/20 - Christmas Eve | 23/12/20 | 22/12/20 | 21/12/20 | 20/12/20 | 19/12/20 | 18/12/20 | 17/12/20 | 16/12/20 | 15/12/20 | 14/12/20 | 13/12/20 | 12/12/20 | 11/12/20 | 10/12/20 - Part 2 | 10/12/20 - Part 1 | 9/12/20 | 8/12/20 | 7/12/20 - Part 2 | 7/12/29 - Part 1 | 6/12/20 | 5/12/20 | 4/12/20 - Part 2 | 4/12/20 - Part 1 | 3/12/20 - Part 2 | 3/12/20 - Part 1 | 2/12/20 - Part 2 | 2/12/20 - Part 1 | 1/12/20
November
30/11/20 | 29/11/20 - Part 2 | 29/11/20 - Part 1 | 28/11/20 | 27/11/20 | 26/11/20 | 25/11/20 | 24/11/20 | 23/11/20 | 22/11/20 | 21/11/20 | 20/11/20 | 19/11/20 | 18/11/20 - Part 2 | 18/11/20 - Part 1 | 17/11/20 - Part 2 | 17/11/20 - Part 1 | 16/11/20 | 15/11/20 | 14/11/20 | 13/11/20 | 12/11/20 | 11/11/20 | 10/11/20 - Part 2 | 10/11/20 - Part 1 | 9/11/20 | 8/11/20 | 7/11/20 | 6/11/20 | 5/11/20 | 4/11/20 | 3/11/20 | 2/11/20 | 1/11/20 - Part 2 | 1/11/20 - Part 1
October
31/10/20 | 30/10/20 | 29/10/20 | 28/10/20 | 27/10/20 | 26/10/20 | 25/10/20 | 24/10/20 - Part 2 | 24/10/20 - Part 1 | 23/10/20 | 22/10/20 | 21/10/20 | 20/10/20 | 19/10/20 | 18/10/20 - Part 2 | 18/10/20 - Part 1 | 17/10/20 | 16/10/20 | 15/10/20 | 14/10/20 | 13/10/20 | 12/10/20 | 11/10/20 - Part 2 | 11/10/20 - Part 1 | 10/10/20 | 9/10/20 | 8/10/20 - Part 2 | 8/10/20 - Part 1 | 7/10/20 - Part 2 | 7/10/20 - Part 16/10/20 | 5/10/20 | 4/10/20 | 3/10/20 | 2/10/20 - Part 2 | 2/10/20 - Part 1 | 1/10/20 - Part 2 | 1/10/20 - Part 1
September
30/9/20 | 29/9/20 | 28/9/20 | 27/9/20 - Part 2 | 27/9/20 - Part 1 | 26/9/20 - Part 2 | 26/9/20 - Part 1 | 25/9/20 | 24/9/20 - Part 2 | 24/9/20 - Part 1 | My Sleep Paralysis | 23/9/20 | 22/9/20 | 21/9/20 - Part 2 | 21/9/20 - Part 1 | 20/9/20 - Part 2 | 20/9/20 - Part 1 | 19/9/20 - Part 2 | 19/9/20 - Part 1 | 18/9/20 - Part 2 | 18/9/20 - Part 1 | 17/9/20 | 16/9/20 | 15/9/20 | 14/9/20 | 13/9/20
♥ ♥ ♥ ♥ ♥ 2019 DREAMS ♥ ♥ ♥ ♥ ♥
June
30/6/19 | 20/6/19 | 16/6/19
May
14/5/19
April
No posts
March
28/3/19 | 27/3/19 | 12/3/19 | 11/3/19 | 6/3/19 | 5/3/19 | 3/3/19
February
No posts
January
13/1/19 | 9/1/19 | 7/1/19 - Part 2 | 7/1/19 - Part 1 | 2/1/19 | 1/1/19