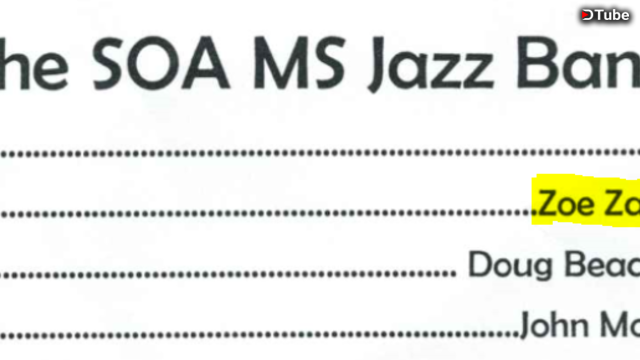 ---
Ok, so this is my first DTube upload to test out and see just how much this platform has excelled (finally!)... and WOW, impressive!!
Great job DTube team!
A recent concert was given at my son's school a couple of weeks ago showcasing their end of year progression and they did a fabulous job!
I captured this with my cell phone, so please excuse the "unprofessional" camera work LOL. But, I did edit the audio portion.
Keep in mind while listening to this performance that the band is formed from after school participants and isn't a "forced" to play setting in order to get graded. It's all 100% voluntary!
1/3 of the band consists of 6th graders, 1/3 is 7th and 1/3 is 8th graders.
Hope you enjoyed this as much as I did and please help by up voting! :)
Proceeds from this video will be passed on for the kids end-of-year school trip!
Thanks everyone!
ps- I have 3 more songs/recordings, so if you'd like to also see those... please leave a comment!
ps2- the piano player is my son ;)
---
▶️ DTube
▶️ IPFS