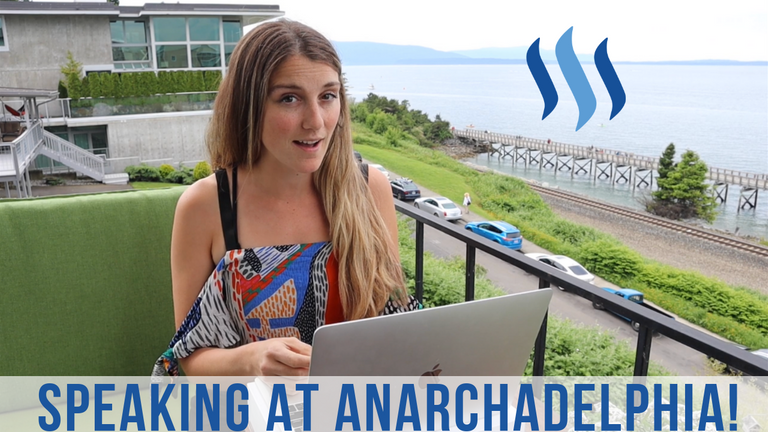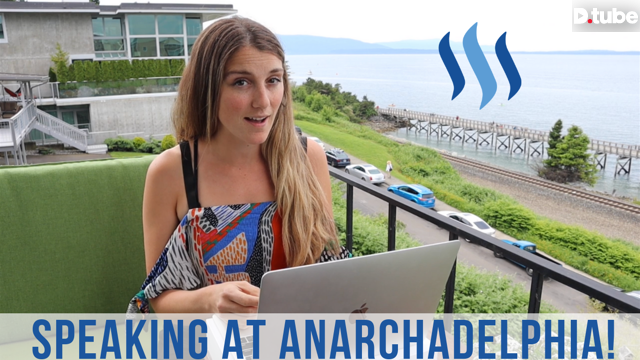 ---
Hey guys!
I'm beyond stoked to drop this piece of news. I'll be joining the speaking crew at Anarchadelphia this September. I had the opportunity to meet and hang out with Pat Leach (@illucifer) at both Steemfest 3 in Poland and Anarchapulco in Mexico this year. He is the founder and creator of Anarchadelphia and he and his team have been working around the clock to bring this event to life.
The speaking lineup for this event is insane and I honestly can't believe I'll even get to hang out with this crew. Check out https://thestateofanarchy.com/anarchadelphia/ to see the whole speaker lineup - but you'll see the likes of @crypt0, @lukewearechange, Larkin Rose, Mark Passio, Max Igan, Carey Wedler and so many more!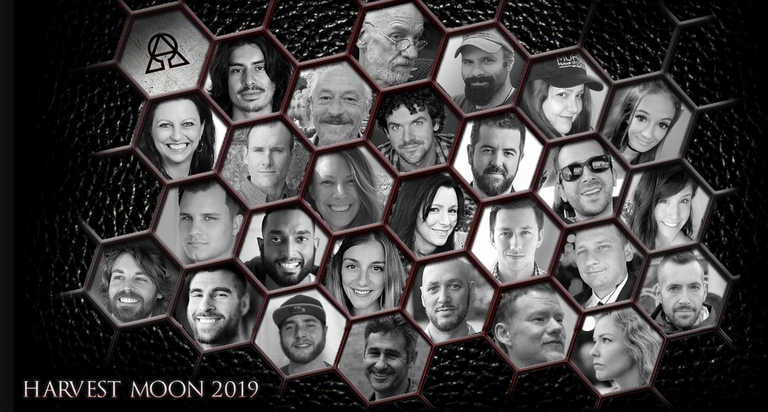 Love this graphic they put together for the speakers.
SO many of you left comments while I was at Anarcapulco at how you wished there was an event in the US or Canada that was easier to travel to... so here ya go! ;)
---
You Can't Beat In Person Meet-Up's
I may sound like a broken record... but there is a reason I'm spending all of my vacation time going to crypto and anarchy related events. It's the best fucking time of my life. No joke. Being around like-minded people and getting to connect on a deep level is an experience you can't replicate online. I think there is so much value in events like this, and I hope you are able to join me in Philadelphia. ❤️
If you are thinking of attending, then here's a discount code for you!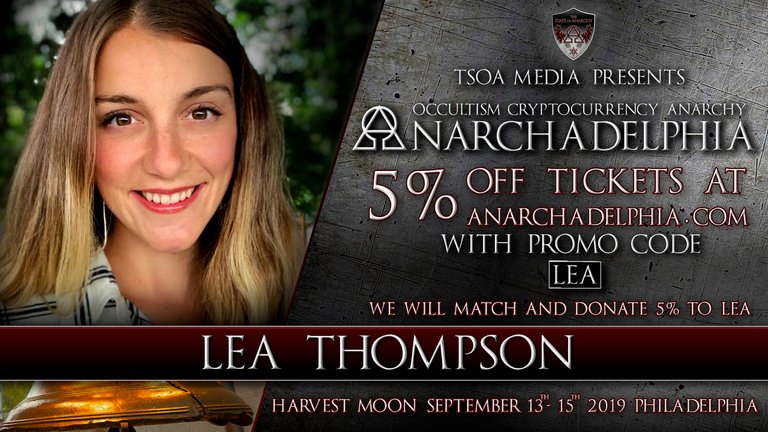 ---
Event Details
Website: https://thestateofanarchy.com/anarchadelphia/
Dates: September 13-15th 2019
Location: Philadephia (recomended hotel - The Courtyard Mariot South)
Tickets: https://thestateofanarchy.com/product/standard-ticket/ (You can use code "Lea" for 5% off)
---
Questions?
If you have any questions from the conference at all - let me know and I'll get you an answer if I don't know. Leave a comment 👇🏻if you are thinking of going or would like to attend!
XO,Lea
---
▶️ DTube
▶️ IPFS