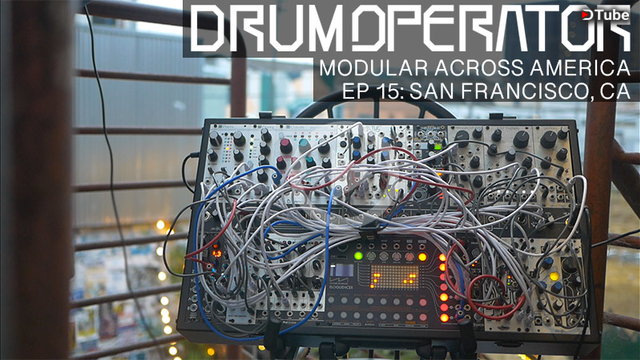 ---
By mass consensus amongst all my touring projects, Bottom Of The Hill in San Francisco is one of the finest places to play a rock show in the states. After an incredibly rad day hanging at Industrial Light and Magic with an old bro of pedigree and picking up ten boxes of vinyl at Pirate's Press for the rest of the tour, I settled into the lofted green room at Bottom Of the Hill and set my sights on finally putting down this minimal techno track I've been experimenting with for a few days in the van. It seemed spot on for the industrial setting juxtaposed against hip rock club veranda vibes and, well, no time like the present.
Composition-wise, I'm still investing time learning the ins and out of the Winter Sound Eloquencer, though this performance definitely felt more natural than the last go after several days jamming on it. Loading the Eloquencer with sequences and using both sequencing and mixer muting is opening up my performance options tremendously, to speak nothing of it's onboard probability functionality that's adding much needed variance to my drum and bass arangements. It really is a phenomenal brain for the travel system, and I think it's going to do serious damage in the home case with the fully functional Nerdseq (currently on vacation back to europe to have its impedence problem addressed) and Voltage Block combo.
Onward north to Portland and Seattle. May all my jams be as spectacular as the terrain we are traversing.

---
▶️ DTube
▶️ IPFS