Hello all,
We need you in patreon as a supporter to make it possible. @SchoolForSDG4 now blogging on patreon and I do want to remind all our followers here. I depended on steemit for a long time and now its time to change the dependence as steem price went down so low and I also realized that @SocialBot can't grow as I expected. Also, we all need the money as the school needs. So I am looking for around 500 supporters on patreon who will be willing to donate $1 every month for the child education.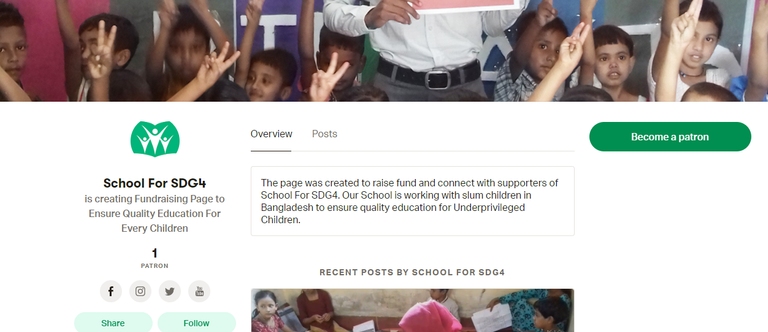 I was not ready to raise fund out of steemit. But I am sure you understand why I need to look for alternative funding. So people who are reading and willing to connect us on patreon, please give a follow there.
Our patreon username is the same as the steemit username. Please visit us and give a follow there. https://www.patreon.com/SchoolForSDG4.
Right now we have one generous supporter there and alone holding a stake of 2% of our total expected monthly budget of $500. I am looking for a good number of supporters there. I had chat with a friend from the USA who also willing to share the page with his other friends and he will ask them to follow us. He will also mention them to support $10-$15 monthly. But I know this is hard and donors may not be willing to donate without long term connection with a project and good observation. So I ask my friends to share us with your network. Your share also a donation.
We are just letting our Amazon Jungle burn and our next generation going to suffer. When we are letting our children grow without education and our next generation will suffer. There is no magic, no way to change the world and our faith. We are responsible for our actions today.
Let's act for Amazon too.
There are more ways to help my project too. If you are an investor and would like to earn for your support, Please Send me a DM on discord #azizbd2850 . Please check our the delegators benefits from @SocialBot. I am trying to make sure the supporters have nearly zero opportunity cost but here you can fund my projects through @SocialBot. You can earn 17.8 % APR from @SocialBot from now.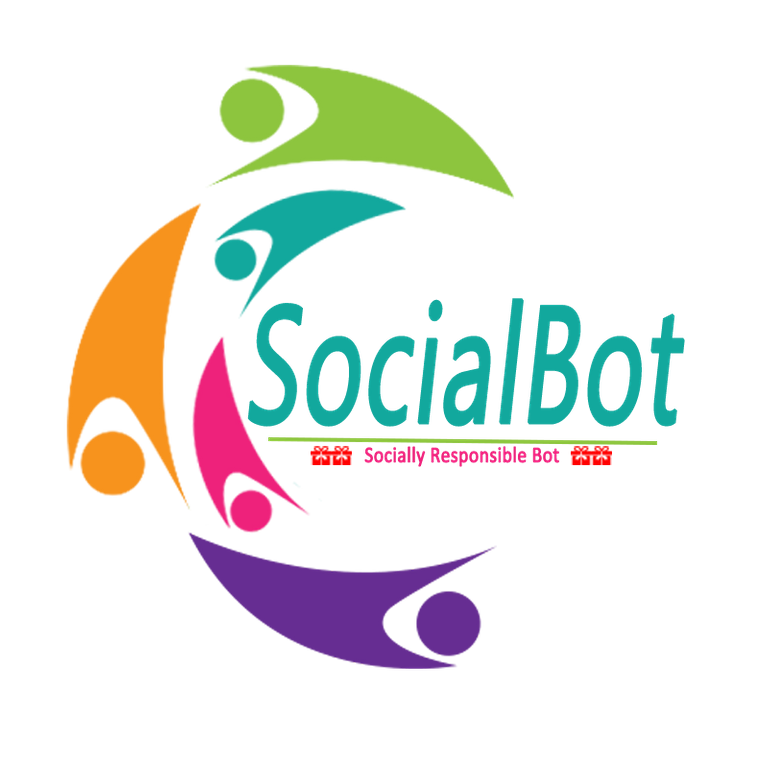 1000SP, 2000SP, 3000SP, 5000SP, 10000 SP.
N.B: By upvoting this post you are supporting me @Azizbd personally, not my charity @SchoolForSDG4
Please contact me @Azizbd for any information https://steem.chat/direct/azizbd .
---
Adsactly is a Autonomous Decentralized Society Acting Cooperatively to Leverage You.
|| Discord ||