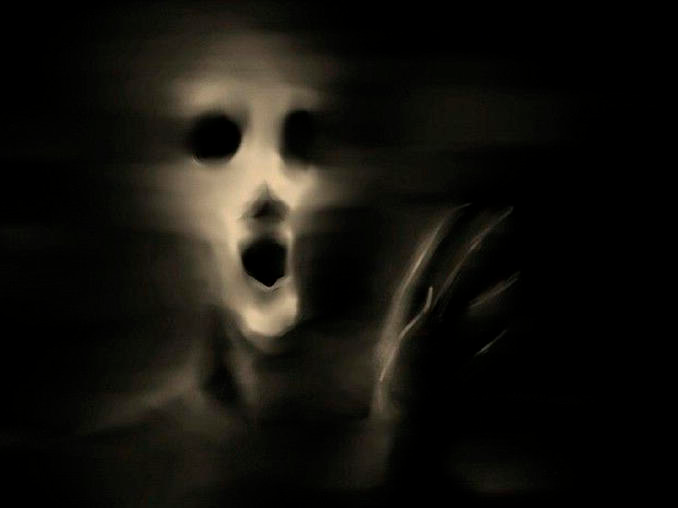 Source
Terror in the hives.
It is April 23, 1954 when I find myself in the desolate family cabin at just 13 years of age and a fear that takes hold of me with every sound I hear.
I am attentive but the reality is that I don't know what I was, I was a helpless and somewhat foolish child who was afraid. Minutes later something knocks on the door I see through a crack in the cabin to see who it is before I open, I get to see a rather strange silhouette, I could not appreciate his eyes but it was weird, I was afraid so I decided to walk away from the door and sit on the bed as if nothing was happening.
I heard a loud noise, the door was apparently open and not the usual way, I just thought I'd hide. I remembered that Dad had a hidden place behind the library just had to access the login button.
I went in and closed the door, I heard loud footsteps, I just had to be quiet and wait for him to leave to get out of there alive.
I entered another compartment where there was a corridor from there I could see the room where the being that entered my house was, I could see it much more clearly it was curved a little pale and carried a stick that reached to the waist.
With my hands in my sweaty and frightened mouth I start to tremble, I don't know but that attracted him to the wall of the place where I was, it was like his sixth supernatural sense, I thought nothing could happen to me there so I relaxed, seconds later something grabs me by the neck in a strong way.
The last thing I saw was that I was surrounded by more beings like these, more helpless than ever....