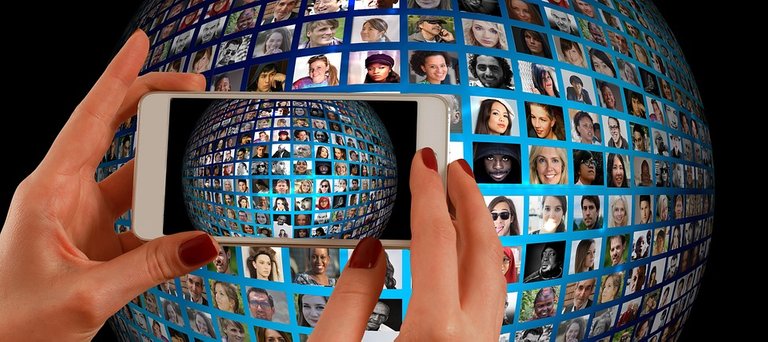 People every day we face episodes in our lives that always involve our social image, that is, where our behavior is "cataloged" within social groups but we may find ourselves in them without any knowledge. And sometimes these "classification" brings frustrations and debates about who we should be accompanied or not, that's where we could say that old saying very used in my country ... Tell me who you're with and I'll tell you who you are ...
It is possible that our physical appearance marks in our companions much more than our intellect; or many times we are valued for what we possess as human beings. It will be, that we are immersed in a society where the image has more value than the essence of each person.
When I establish this question, I remember every moment of my childhood, where I watched my friends from school arrive accompanied by their parents in different models of cars, which, at that moment, did not interest me at all; but it is possible that we wake up in us that need to obtain and be valued for what is material, perhaps it is a thought that this society has instilled in us due to its globalization and its modernization.
Now, if we turn back a little the clock hands and focus on the past centuries where the man only focuses on the family and not on the matter, we will see a society always full of tranquility and love conformists with what life presented them. However, with the acceptance of modernization in our society as human beings we focus on the intellectual and the physical, taking us to a social image centered only on what I have and can have. Due to this, the following questions arise ...
How many changes do we need as human beings to be accepted in our own environment?
Maybe for some the answer is simple, from my point of view no, because if I visualize it in the future time of 200 years we will be on a par with people who consider that humanity is always centered in a parallel world and that they will only be fit of this world those "perfect" who do not mix their lineages. And they will try to take the whole world to what they consider "perfect", that we can expect something else when we ourselves have reached extremes that forget that physical contact to be behind some machines connected with others away from us, I do not criticize our progress , but if we take it to stigmas of socialization and image, very soon only our generations will want friends who have EVERYTHING.
Are these changes beneficial within the social image?
As thinking beings we affirm that every change brings improvement, but how accurate is that statement ... let us suppose that in about 200 years we forget about problems like wars, famine in the world and many other things, and we focus only on the I WANT, I I AM, I CAN and these affirmations lead us to obtain EVERYTHING it will be that we will be satisfied with that or we will want more and more. How far will we get when we get what for us is ALL.
The only thing I hope is that every day with changes in social image, we also change our minds and why not our hearts and wake up in us the need for protection for human life and for the world.