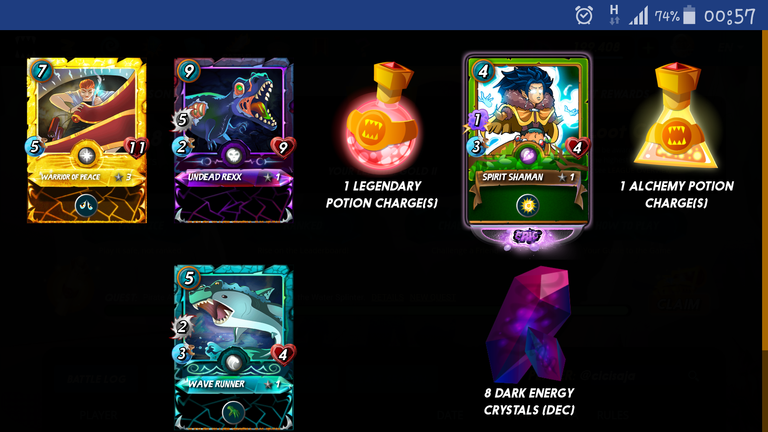 need no potions to get the common gold foil😉
---
I was just have an Idea to count the loss I got from spending my DEC to buy untamed packs and let's have some laugh about it 😉.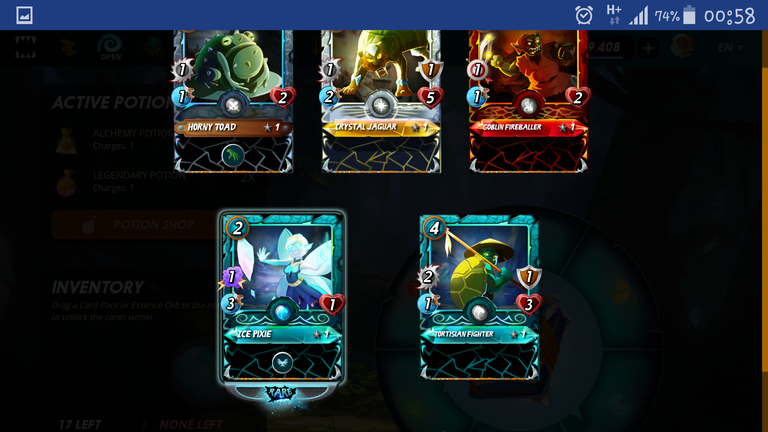 this is the common you will get from 2k DEC without potions, at least an ice pixie
---
4 commons and 1 rare😉, but I was having 2 rare and 3 albatros by using the potions 😁 isn't it funny? Well.. don't blame me for taking this kinda things as a joke😊 because..that's me in the real life too.
I spent total of 75000 DEC to get 37 + 3 (bonuses) untamed packs
and what I got from opening 25 packs were 91 commons equal to 910 DEC, 34 Rares equal to 1360 DEC and 8 Epic equal to 1600 DEC
No Gold Foils, No Legs too.. total of Cards in DEC is 3870 😂😂😂 not even 10% of total DEC I spent.
Consider me crazy then😉 I works on many Decks just to scavenge the DEC for 5-6 seasons, and the loss is untamed!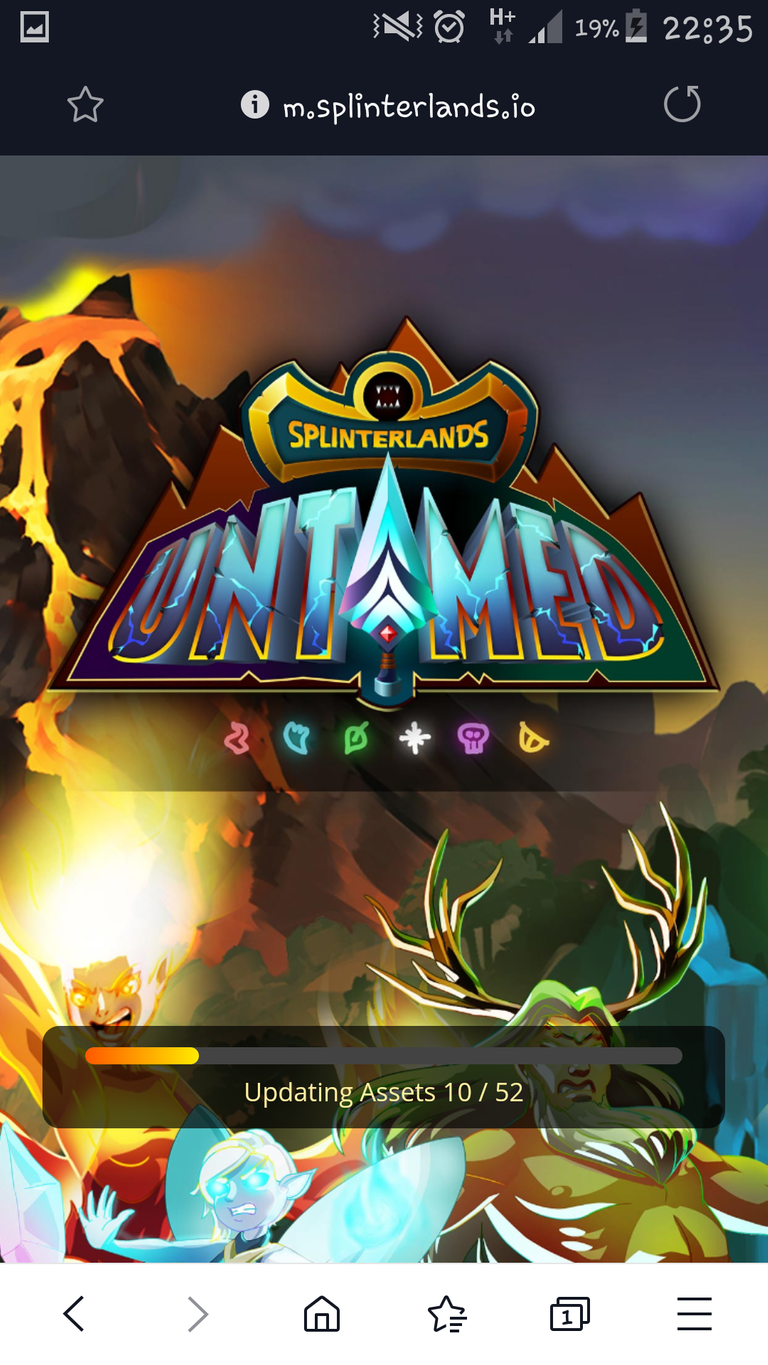 I couldn't play on the mobile App either, but I don't mind😉 because it's Alpha
---
I still have 15 packs left in my den 😁 I will just open it whenever I want later, no expectation anyway😉 whatever I get.. then it's my cards. I couldn't use it for my battles but it will be useful for the novice decks I play. I can enjoy playing it though😄 oohh yeah I don't have all the commons but it's okay... more Albatros or more kobold bruiser won't kill the fun.
I know that I'm not the only one who loss in this business😁 but what can I do? The random gold foils won't just drop in without potions which I couldn't afford except collecting it from the daily or season rewards. Potions are not my friends either😂 Im okay without it.
what about orbs?
Well from 8 orbs I got last season, at least I got a gold molten ogre and enough of him to make another level 5 molten ogre, some eels to make it blast, and enough enchanted defender to make it thorny (I have it at level 4 about half a year already).
AirDrops?
Hahaha... I don't think I'm that lucky to get it drops in my deck... Not even in My Dream. All I have to do is keep playing with what I got in my deck now, more losing streaks won't get me down😉 I know I will get any gold foils from the rewards anyway.
Hey, don't take this a the reason to stop purchasing the packs😉
You might be luckier than I. You can always collect the DEC everyday, though. Beside, you got the cards whatever the prices, the values are!
The loss is untamed
But the fun you got is untamed too😉