Last week @shasta created a marvelous post about rocks that fly where she featured a beautiful chrysanthemum stone that is found in Alaska. What I didn't realize when she wrote the post was that she was talking about the fact she found some Alaskan ravens to fly her rock to me! It arrived at my house today! To see my beautiful flying rock before it left Alaska go here...
And here it is with the marvelous ravens who delivered it!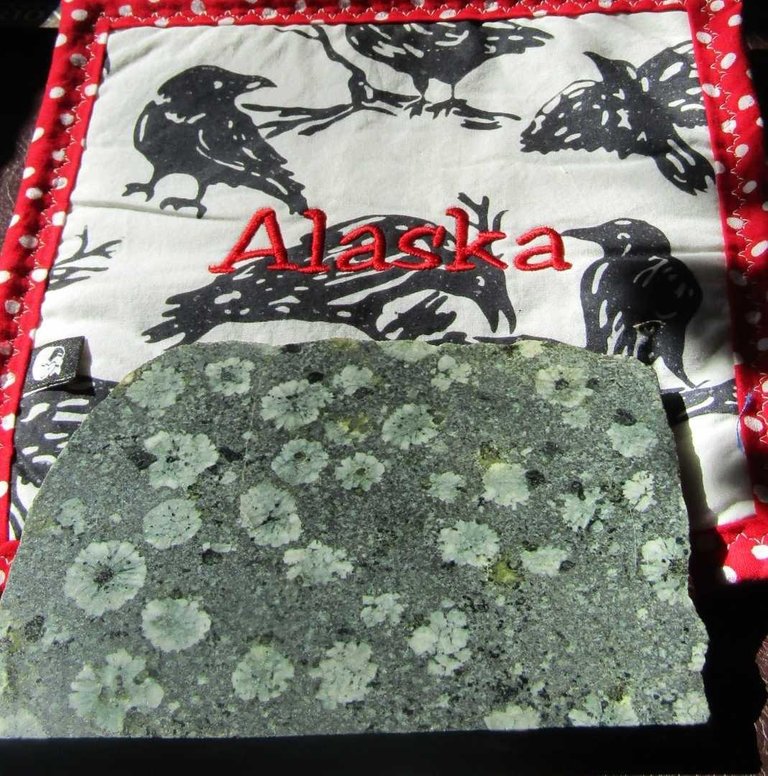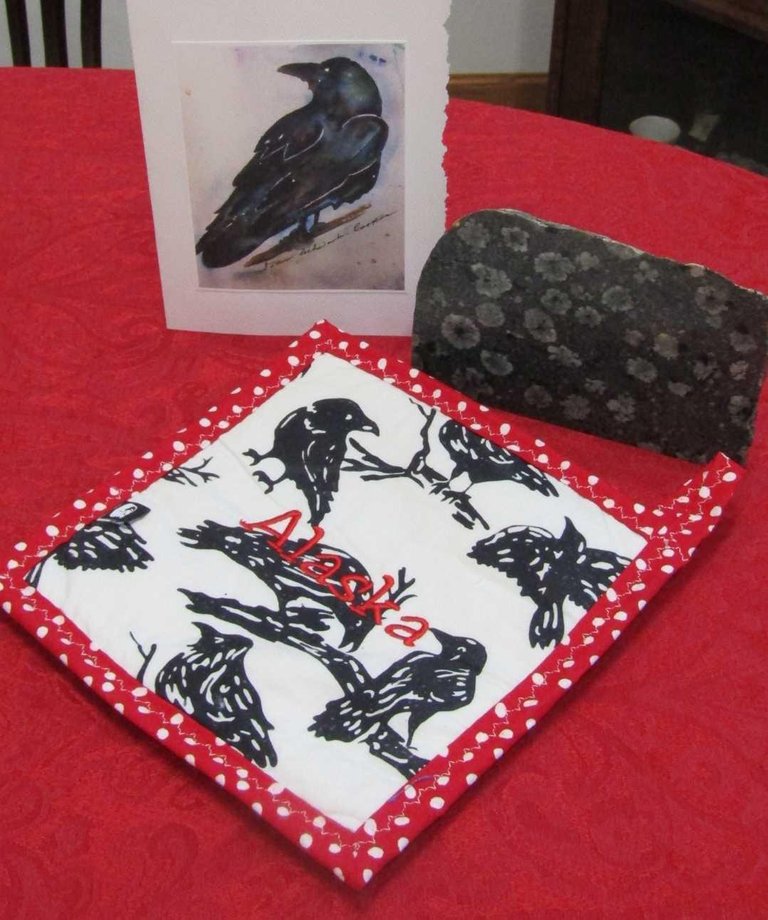 Thank you @shasta! You made my day!
When I first read her post I was reminded of a photo that I took when I was in France of a different flying rock.
This was found in the Massif Central region of France. This volcanic bomb was hurled from one of the 80 volcanoes in the Chaine des Puy.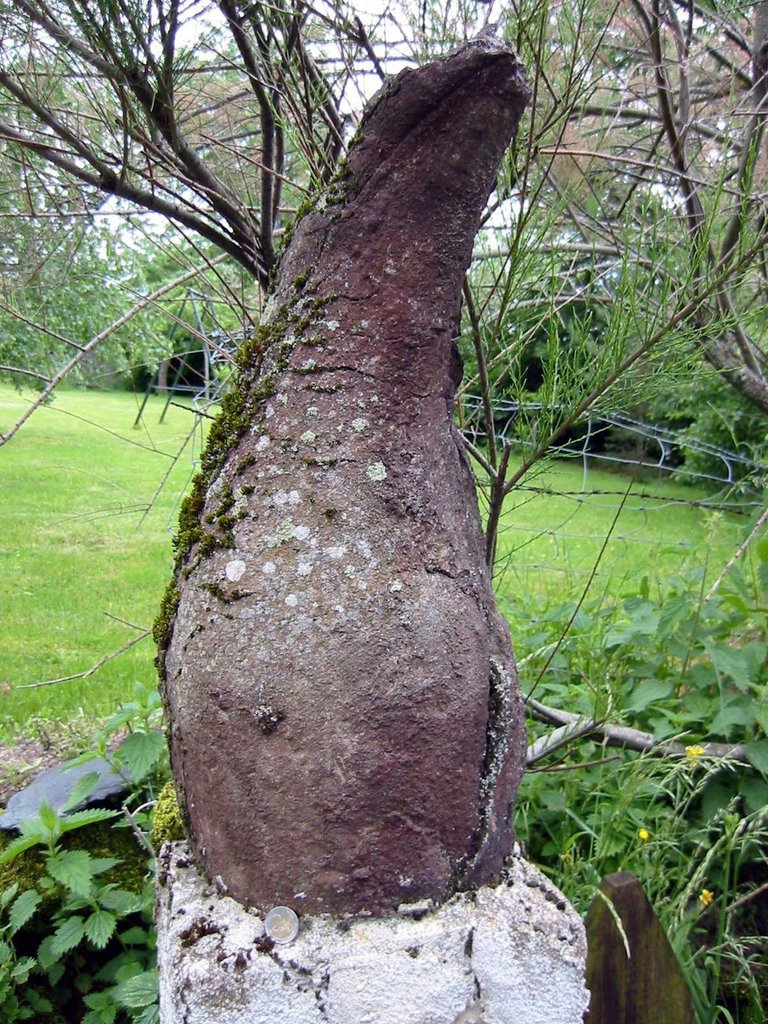 Volcanic bombs are lava that is thrown up into the air and then cools quickly. They are often tear drop shaped, like this one.
The most iconic of the volcanoes is Puy De Dome. It is a lava dome that last erupted 10,700 years ago.
This is a photo from the top of Puy de Dome looking out over some of the other volcanoes. I had no idea France even had volcanoes until I visited this area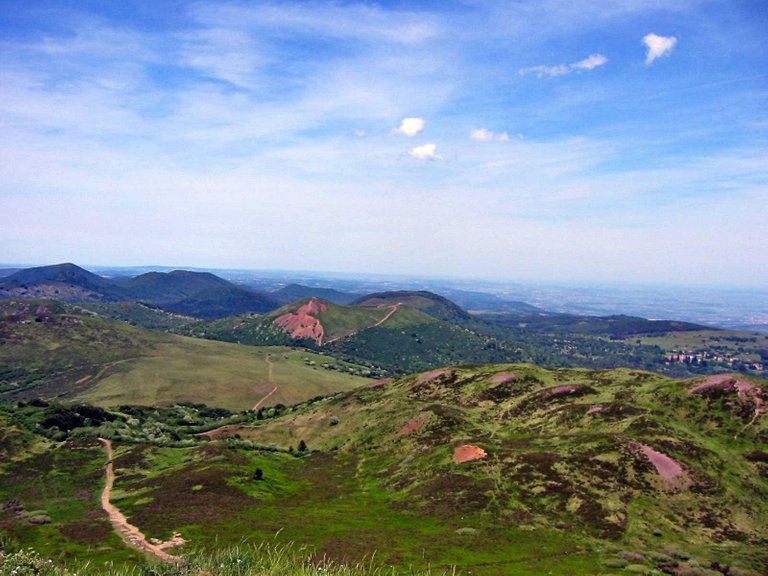 The #fridaysrock tag was created by @nat-expressions as a place for those of us who enjoy rocks and minerals to share what we love. Please feel free to join in...on any day of the week.
If you enjoy rocks and minerals, you might enjoy the following:
#fridaysrock by @nat-expressions

Go here to enter this week's contest


if you want to try using eSteem, but have questions, feel free to ask! I'd be happy to help!
Do you use eSteem?
eSteem is a Mobileiphone& PCcomputer app. for Steem with great features. Also, you get Incentives posting through eSteem apps.
eSteem Spotlight; eSteem provides rewards for it top users in Leader Board with most Posts, Comments and Highest Earners.
---


https://steemitimages.com/640x0/https://cdn.steemitimages.com/DQmY1TJgX2YgP4A7DVVwEsCvKzvj1D5sZpKBt53xu3zLtaD/300%20(9).png