"It's the final countdown! Da da daa daaa, da da dat dat daaa"
OK, I'll let you finish the song off before I continue...Are you ready yet?
So we come to the final week of the raffle and I'll thank you all again for your participation. The response has been brilliant. The donations have been flooding in and the upvotes have been incredible. Bravo to you all!
As most of you will know, this raffle is helping raise funds for @familyprotection and also for myself to pay court costs following my sister's fight against the family courts and the forced adoption of her daughter. I can't stress how much I appreciate your support and I'll remind everyone that my family is one of many who are facing this kind of injustice and corruption at the hands of the Social Services and Family Courts. This is why @familyprotection is so important because if not for them families like mine would be suffering in silence.
If all this is new to you and you're not aware of who @familyprotection are, or you don't know about the dire situation my sister has been trapped in, please follow the links I've just provided.

I've just explained what we're fighting for, now let me tell you what we're playing for! Come check out this great raffle prize! A super-rare 1oz Steem Silver Round, created in 2018 by @sevinwilson.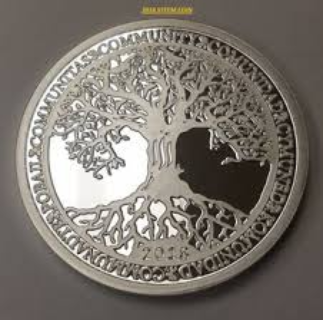 A fantastic prize, don't you think...? And certainly worth buying a 2HBD ticket.

So what are you waiting for?!

Rules of the raffle

A raffle ticket will cost you the paltry sum of 2HBD or 8HIVE and the raffle will run for 4-weeks. At the end of the 4th week, I will draw the raffle using a raffle-bot on discord (The draw will be recorded and the video posted onto Hive to announce the winner). Once the winner is announced I will contact whoever it is and organize postage(P&P costs will be covered by myself)

1. Anyone can enter the raffle, no matter where you live. 2. You may buy as many tickets as you want. 3. Send your payment to my wallet and leave a comment in the memo 4. Drop a comment on the most recent raffle post informing me you have paid. Once I confirm payment I will reply and enter you into the raffle. 5. Please upvote and share this post (I can't stress how helpful that is). 6. Feel free to nominate someone to claim the prize on your behalf. To keep you all updated, each week while the raffle is running I will write a post confirming who has entered and how many raffle tickets each person purchased.

RAFFLE PLAYERS SO FAR...

@j85063 = 8 TICKETS
@practicalthought = 14 TICKET
@misslasvegas = 24 TICKETS
@trucklife-family = 3 TICKETS
@bashadow = 1 TICKET
@paulnulty = 1 TICKET
@shanibeer = 15 TICKETS
@thehive = 2 TICKETS
@owasco = 3 TICKETS
@hope777 = 2 TICKETS

Good luck to you all and I hope to see more players joining in this final week...