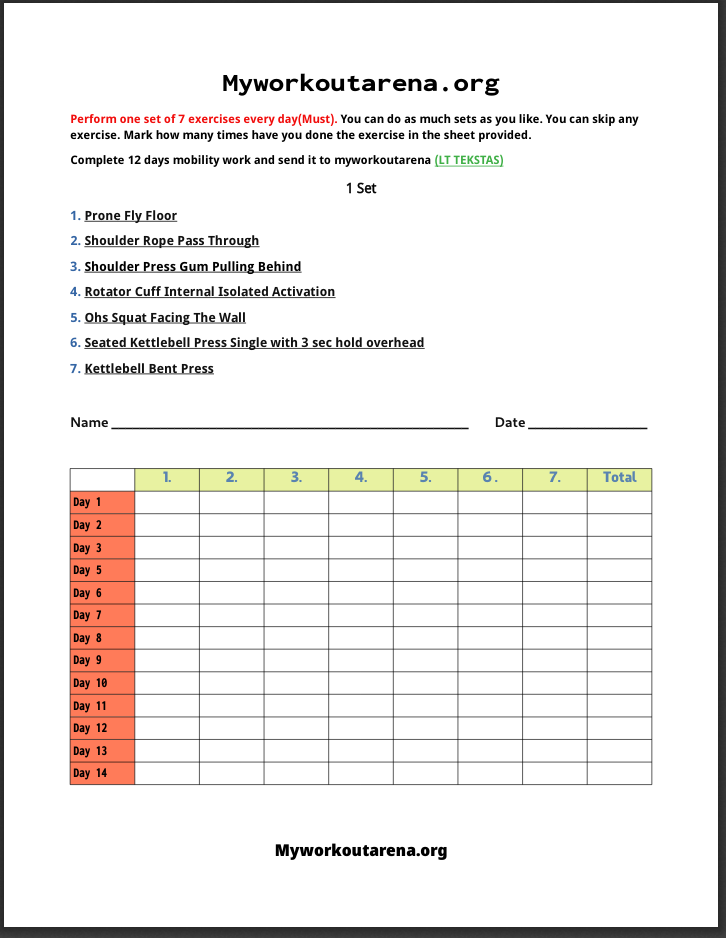 lovely mobility workout from myworkoutarena. you should try if you have shoulder problems- special if you are gym monkey and train only muscles what you can see!!
it has plenty exercises to choose as well.
all of are free. and they are trade-free!
you can as your own training program.
you can burn rmsfitness tokens by doing the workouts.
livestream personal training available.
you can choose from more than 100 workouts.
don't be just gym monkey be the healthy machine!
you can join myworkoutarena's arena discord channel. and you will get support if you need one.
just download and us it for your desire. become big healty ripped or any dream you have- and all is free and tarde-free.
if you a lady it is good for your posture and back health