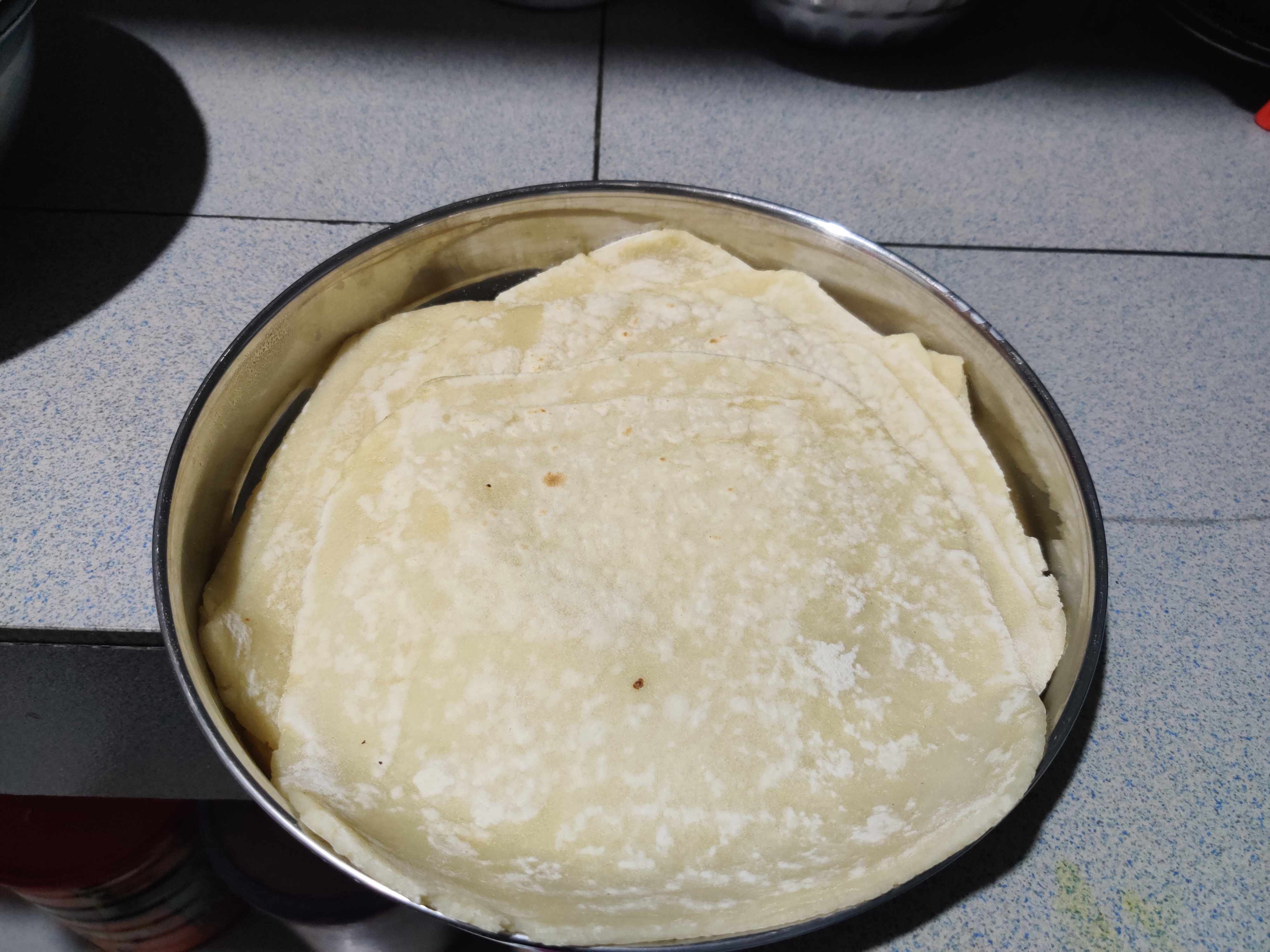 Greetings and Salutations,
I hope all are Hivians doing good!
"May the blessings of Allah fill your life with happiness and open all the doors of success now and always."
Today I'm gonna share with you the recipe of "Paratha"
---
Ingredients:
Flour
Salt
Ghee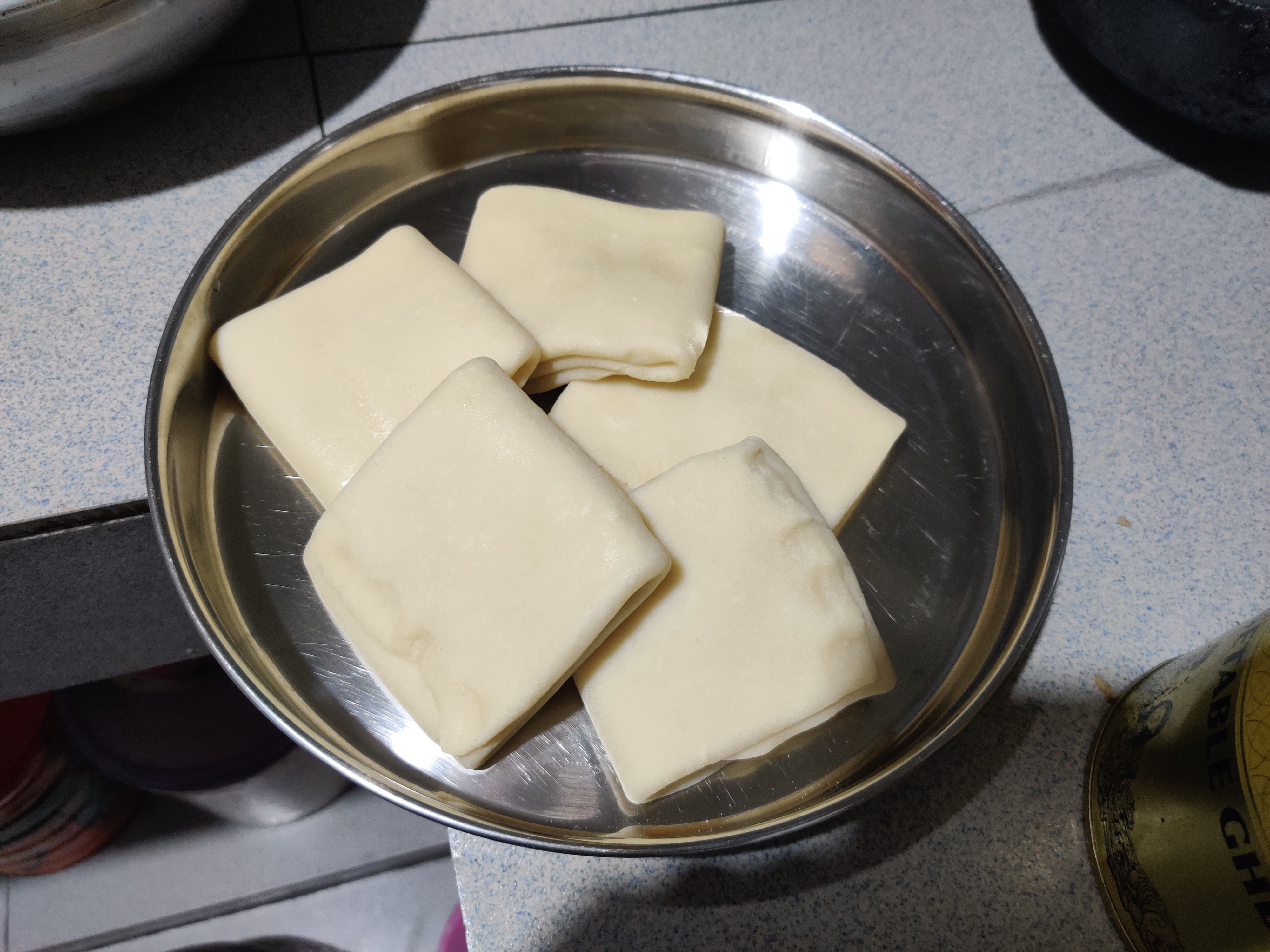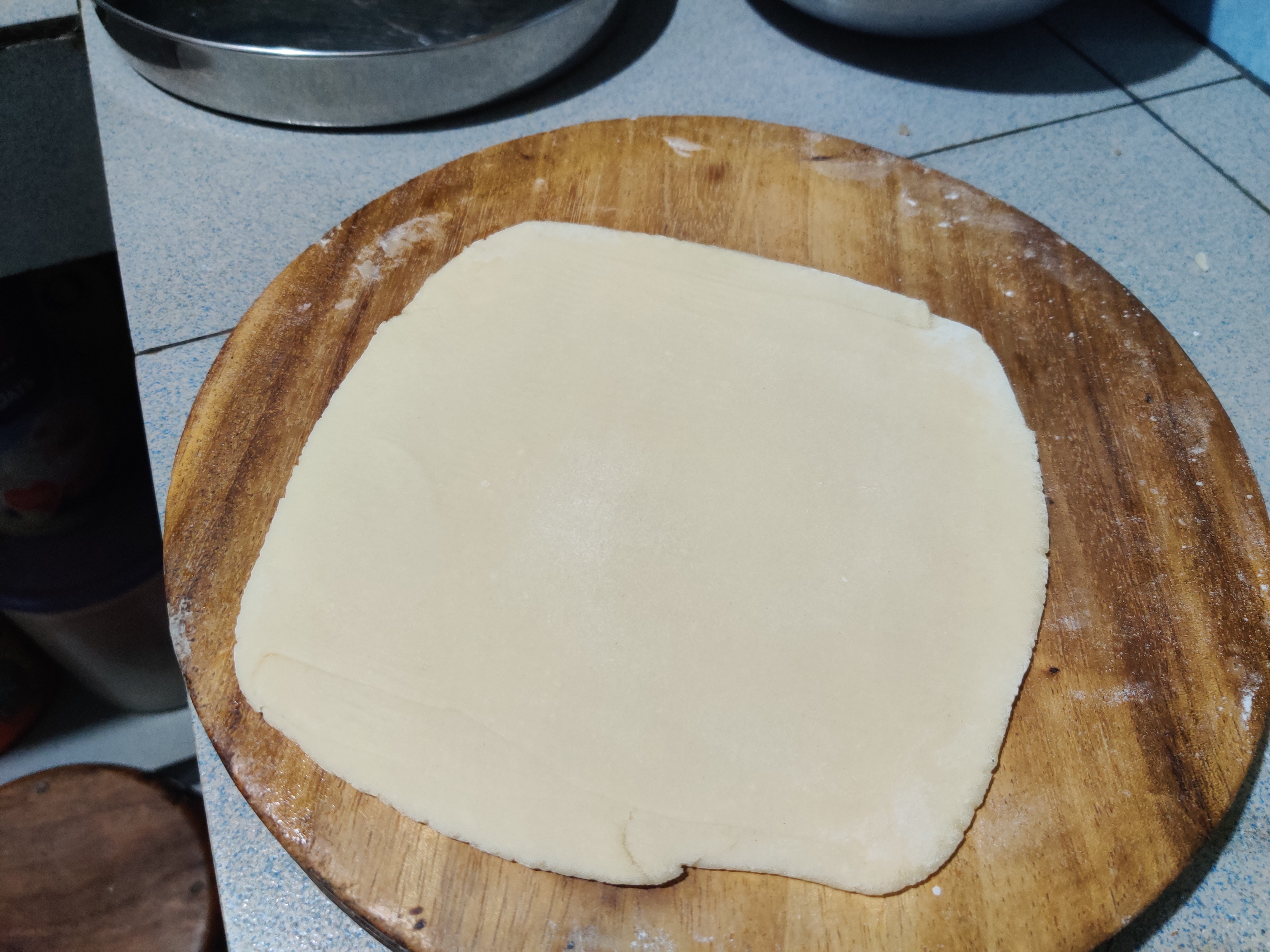 Process:
In these busy days we can't manage time to make breakfast everyday. If we store then we can easily make in the morning in short time. Today I'll show you how to store paratha for 3-4 days in the refrigerator.
First take a pan. Add water. Get boiled. Add salt and mix it. Then put flour and instantly mix it with water. Make a soft dough. Remove from the stove. Kneed with hand. Make a smooth dough. Take small pieces and give a round shape. Spread ghee. Fold it as like I showed in the pictures. Then again roll it. Put a frying pan on the stove. Fry both side. Not very well. Then cool it and keep in the refrigerator. Just before eating take out and fry with ghee. That's it.
Serve with vegetables or eggs.
As simple as that!
Happy Cooking!!
---