Weekend special, just a little shot to warm up. A honeydew cocktail, made from pressed honeydew juice infused in mint leaves with honeydew wine and vodka as a kicker.
It's my favorite cocktail so far, super smooth.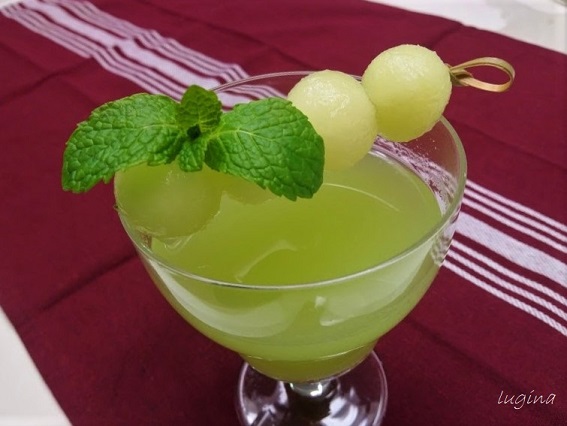 To make honeydew juice, using a spoon, scrape the honeydew meat, then squeezed out the juice by using a muslin cloth. Store the juice in a glass jar, add some mint leaves and refrigerate for a few hours.
In a cocktail shaker, mix the infused honeydew juice, honeydew wine (I use honeydew hideout), a little bit vodka, squeezed lemon juice and some sugar (I don't have sugar syrup) then shake vigorously. Serve with honeydew balls as a garnish.
Thank you for visiting my blog,
@lugina.