Let's eat whatever food you want! We bring it to you, @steem-eat
---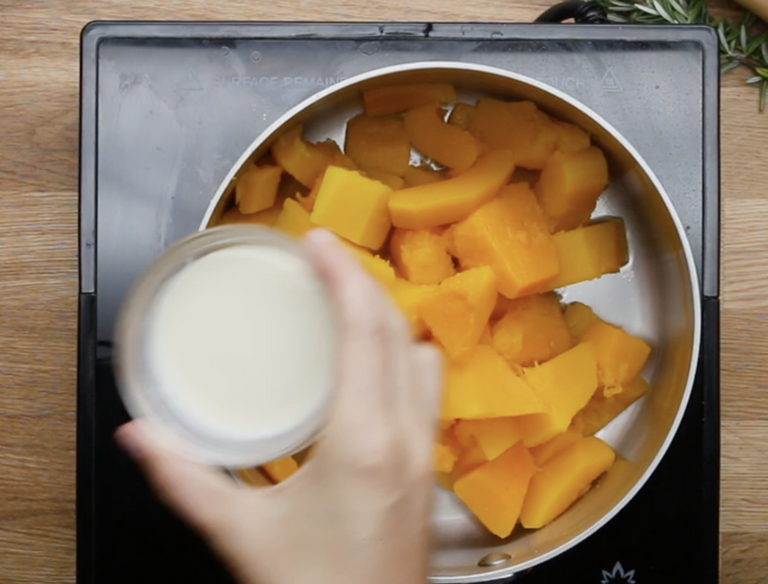 ---
GOAT CHEESE AND ROSEMARY MASHED BUTTERNUT SQUASH
Ingredients
700g butternut squash, seeded, peeled, cubed and cooked
90g goat cheese
salt
1 tablespoon of minced fresh rosemary
2 tablespoons milk
black pepper
The steps
After draining the cooked squash, add it back to the pot, then add the remaining ingredients.
Mashed all together until it reaches your desired consistency.
Serve and Enjoy!
From LaV - Inspired by Tasty ❤️
---

The secret of success is to eat what you like and let the food fight it out inside.
---