Let's eat whatever food you want! We bring it to you, @steem-eat
---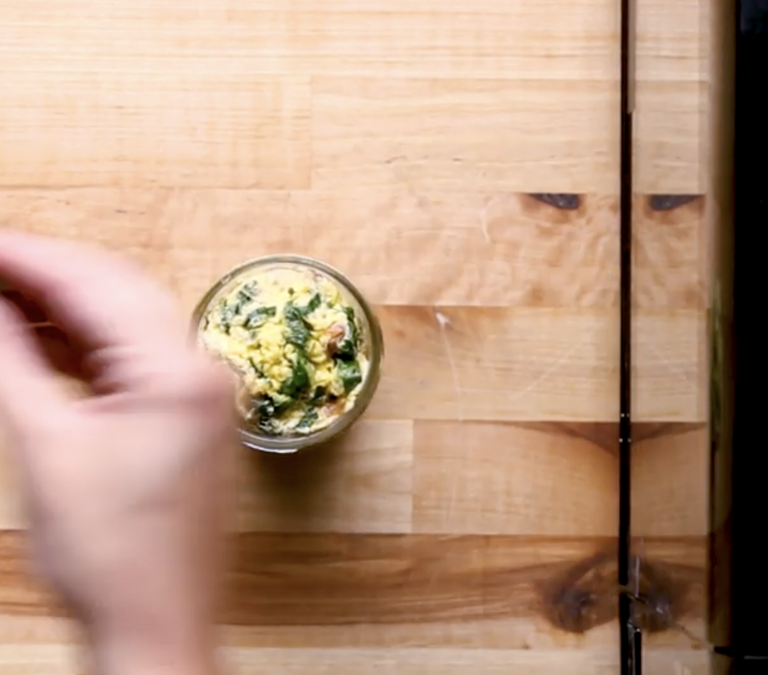 ---
BACON SPINACH OMELET
Ingredients
2 large eggs
salt
pepper
2 tablespoons shredded cheddar cheese
1/3 cup chopped fresh spinach
2 strips cooked bacon, chopped
The steps
In a small/medium mason jar, add all the ingredients. Cover it with the lid and shake until all ingredients are combined.
Remove the cover or lid and microwave the omelet for 1.5 to 2 minutes.
Serve and Enjoy!
❤️From LaV - Inspired by Tasty
---

The secret of success is to eat what you like and let the food fight it out inside.
---