Let's eat whatever food you want! We bring it to you, @steem-eat
---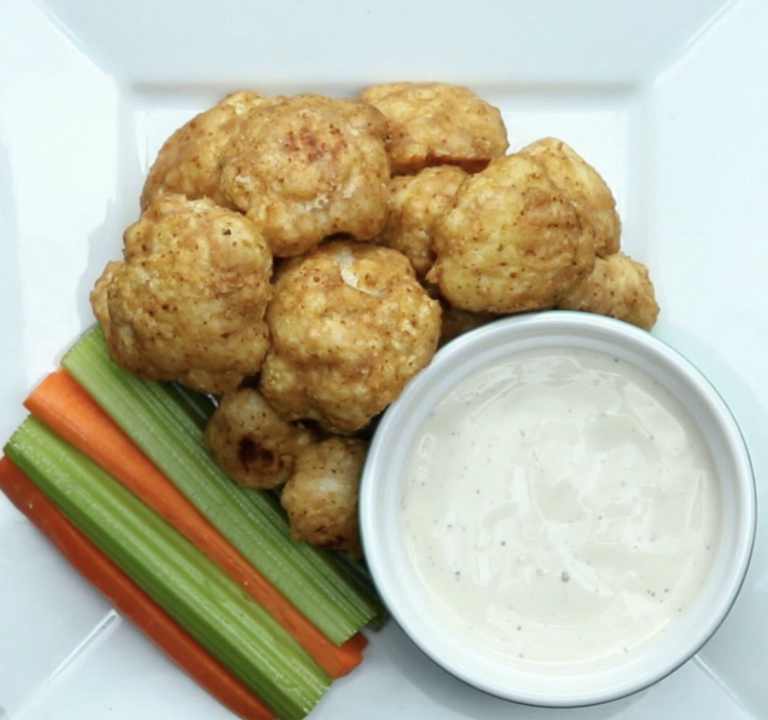 ---
HONEY MUSTARD CAULIFLOWER BITES
Ingredients
2 cauliflower heads, cut into bite-size florets
3/4 cup flour
3/4 cup honey mustard
3/4 cup unsweetened almond milk
3/4 teaspoon garlic powder
The steps
Preheat oven to 200C.
Mix garlic powder, flour and almond milk in a large bowl, then add the cauliflower florets. Mix all the ingredients well.
In a baking tray with oiled parchment paper, place the cauliflower and spread it.
Bake for 20 minutes, then remove from oven and let it cool.
Place the baked cauliflower to a bowl then add honey mustard. Mix well..
Bake again for another 10 minutes.
Serve with any dipping sauce you want. Enjoy!
❤️From LaV - Inspired by Tasty
---

The secret of success is to eat what you like and let the food fight it out inside.
---