❤️ Hi Steemians,
It's time for FOOD again! 😋😋😋 又到了美食时间!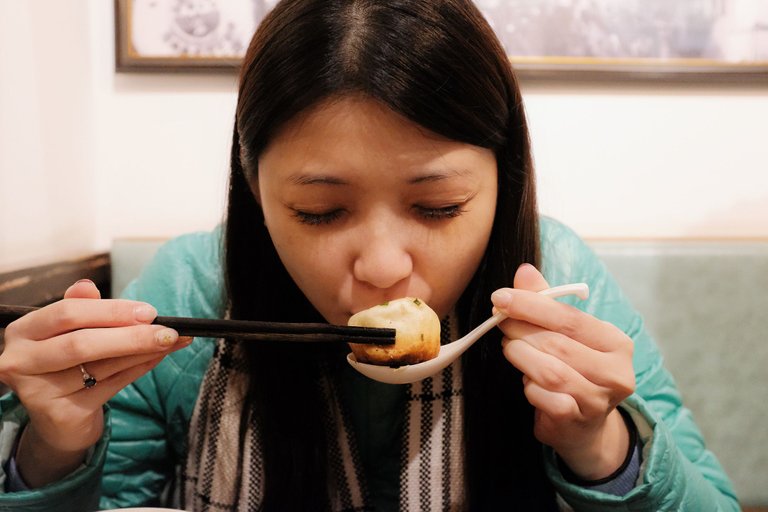 When I traveling to Suzhou, this is the first proper meal I had that recommended by the concierge service in my hotel. It was located at Lin Dun Road, Jiangsu. It was a small restaurant but full of peoples; some dine in and some take away. It took me some times to get a seat so while I was waiting, I took the chance to snap some photos of the ambience in the restaurant.
当我来到苏州旅行的时候,这是我在酒店的礼宾服务生推荐的第一顿正餐。它位于江苏省临顿路。这是一家小餐馆,但里面却客似云来;一些在店用餐而一些打包带走。在我等候位子时,我拍下了餐厅四周环境的一些照片。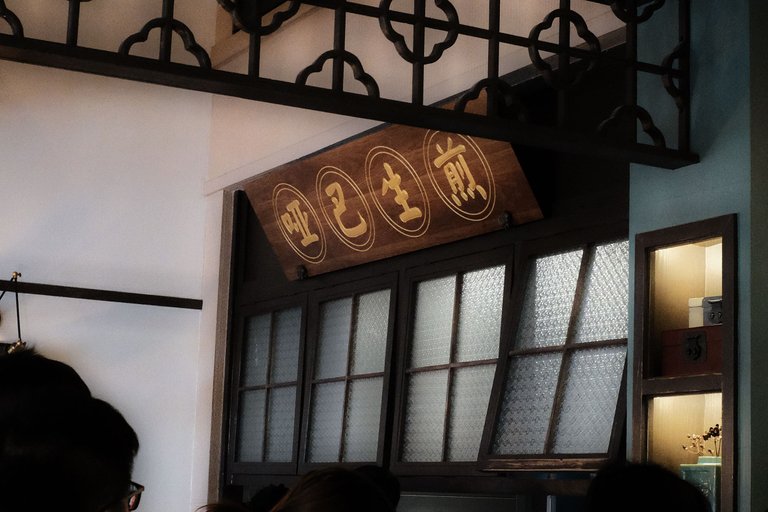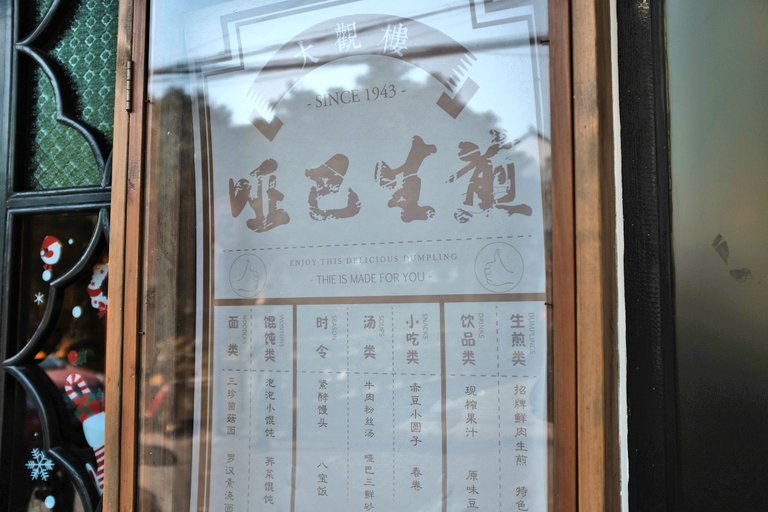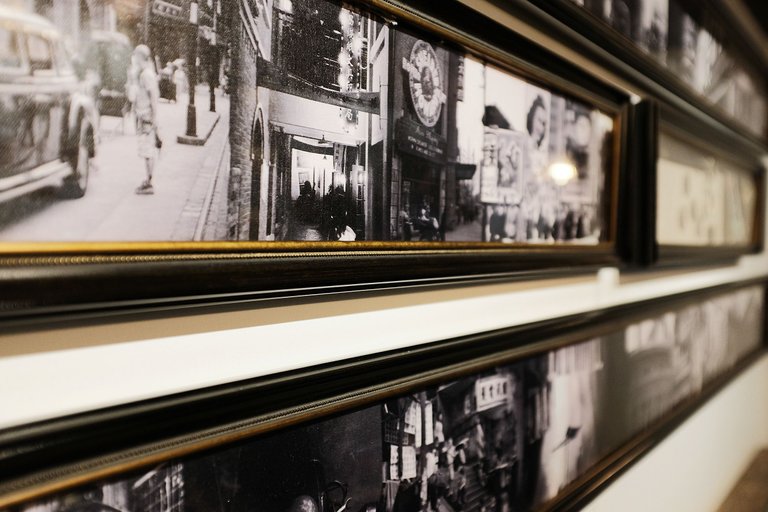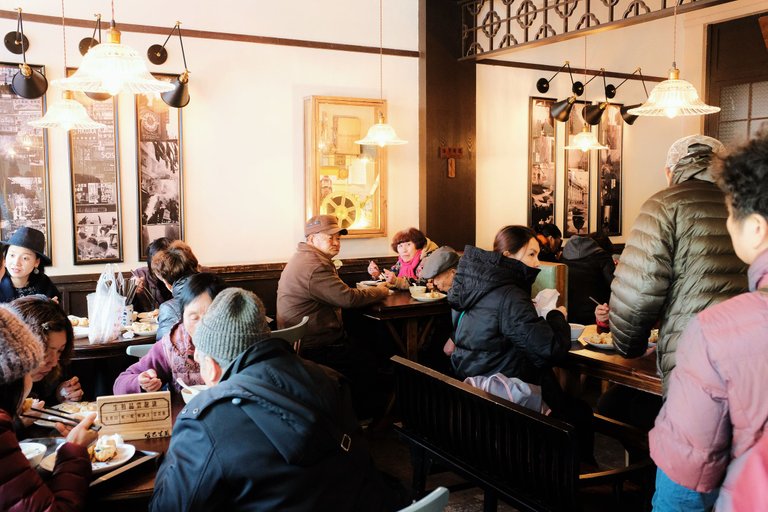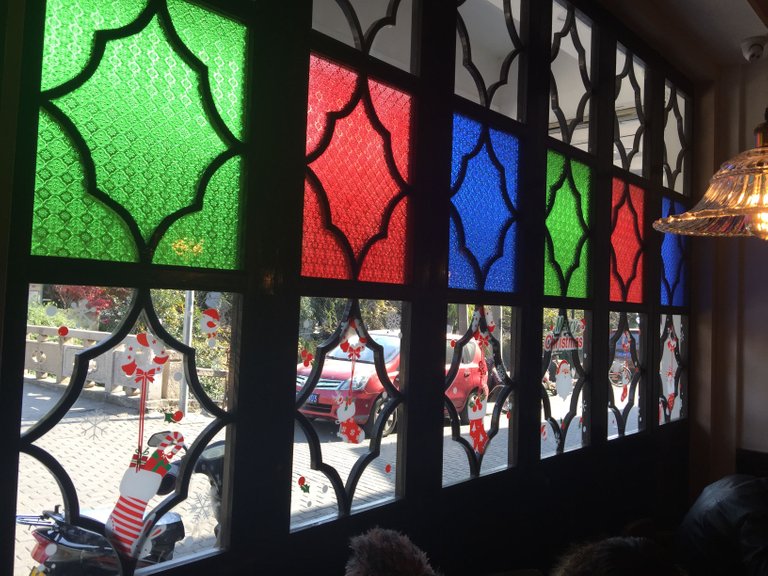 You need to make an order at the counter with the Menu hanging on the wall. After I placed my order, I need to line up to get my foods. Let's see what I ordered.
您需要根据挂在墙上的菜单在柜台下单。我下了订单后,还需要排队拿我的食物。来看看我所订购的食物吧。
【Dumplings in Soup】
【泡泡小馄飩】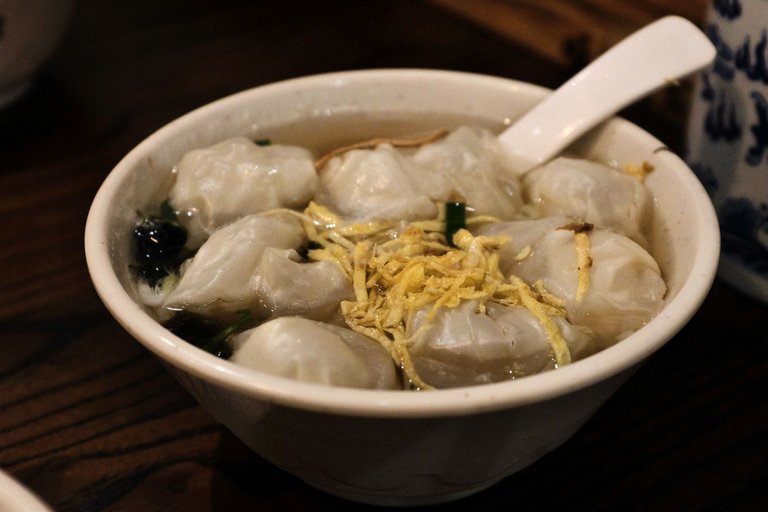 【Pork Rice Dumpling】
【鲜肉粽】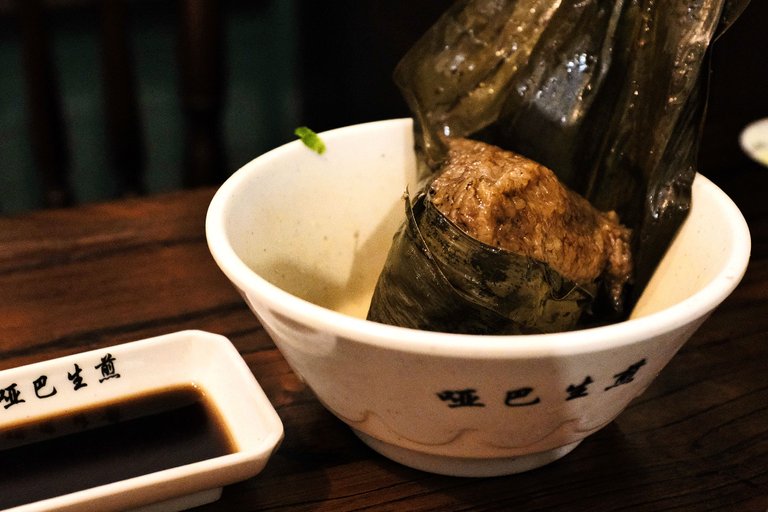 【Homemade Soy Milk】
【原味豆浆】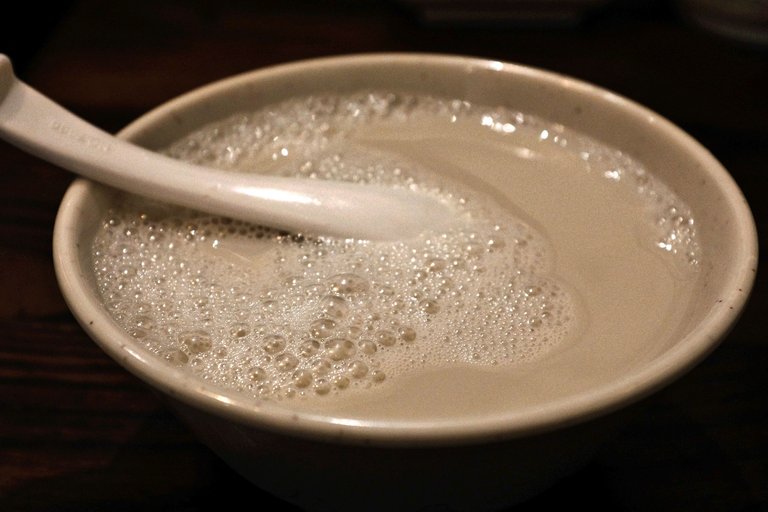 【Most Famous Pan-Fried Dumplings】
【招牌生煎】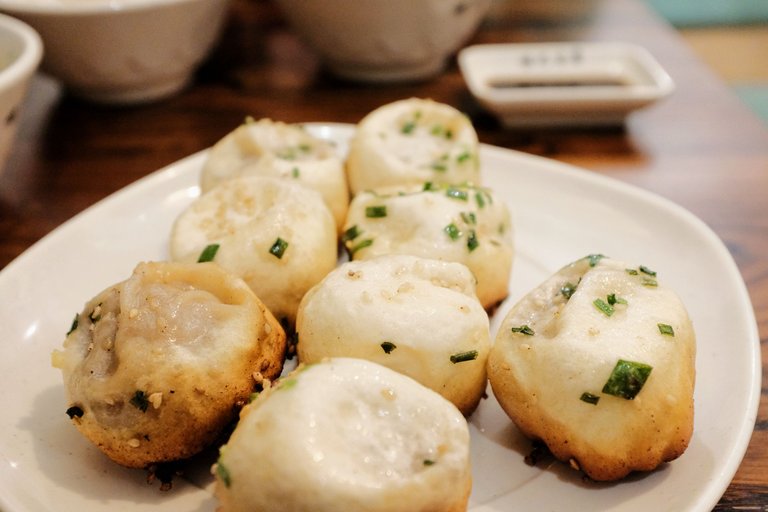 Bon appetit ~ 🍽 开餐咯~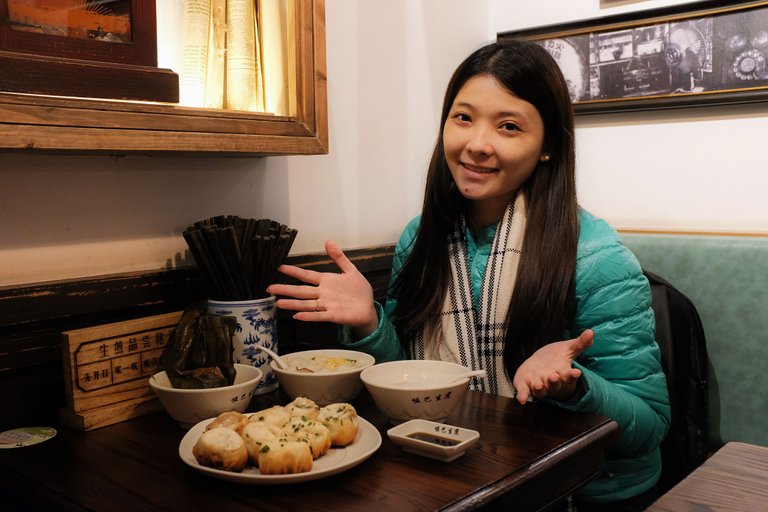 Here is the secret way of tasting the dumplings. First, open the top. Then, blow it. After that, sip the soup. Last, taste it.
这是品尝生煎的秘诀。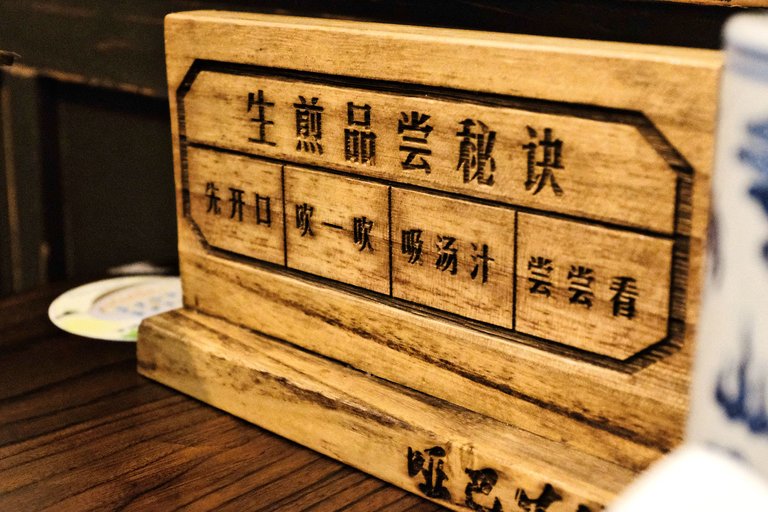 After I've tried the delicious dumplings, I must took some pictures of the great chefs in the kitchen. The dumplings are so crispy and juicy, the meat inside is so yummy that I couldn't use words to describe it. You must give it a try if you are in SuZhou!!!
当我尝试了这么美味的生煎后,我必须拍摄厨房里大厨们烹饪的照片。生煎外皮很脆,里面多汁,里面的肉非常入味好吃,好吃到我很难用文字来形容。如果你来到在苏州,你一定要试试!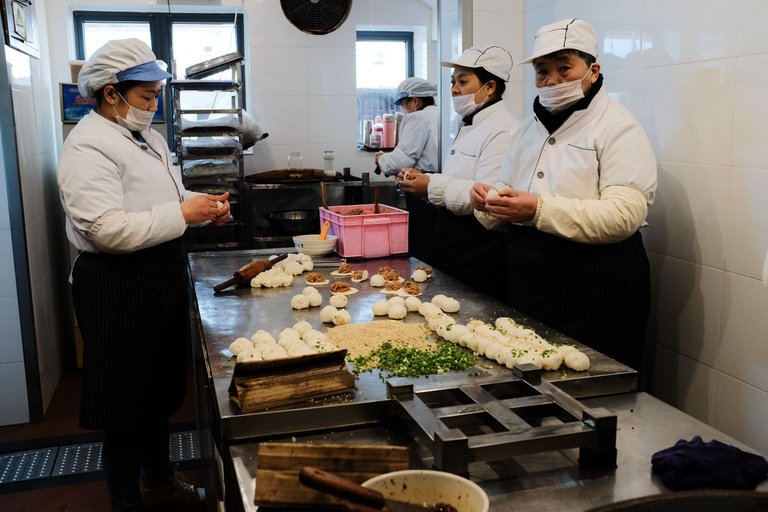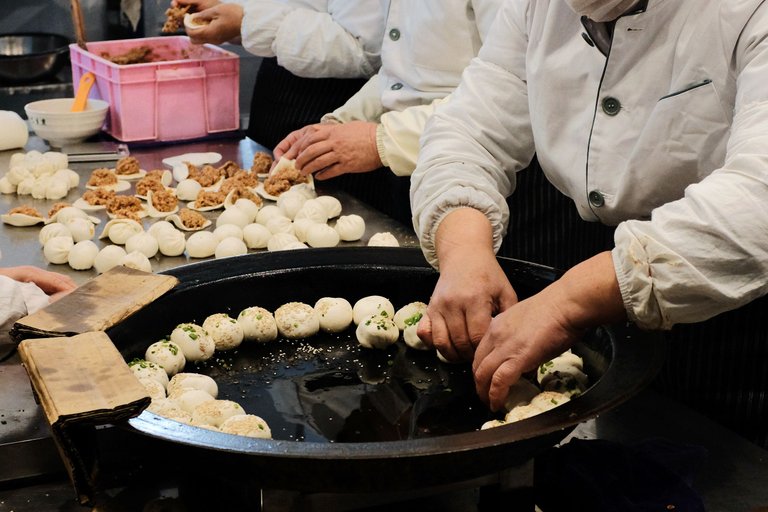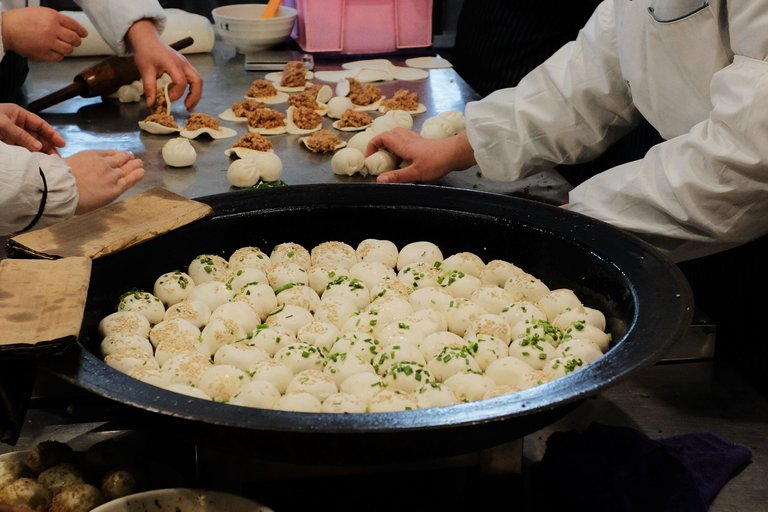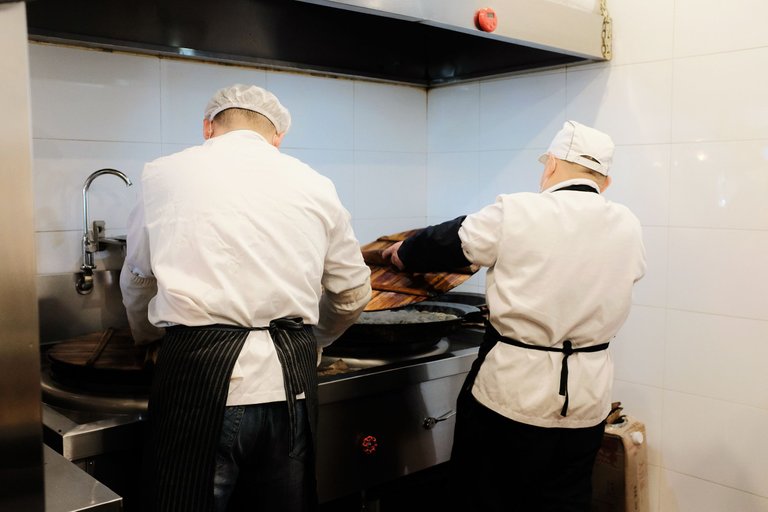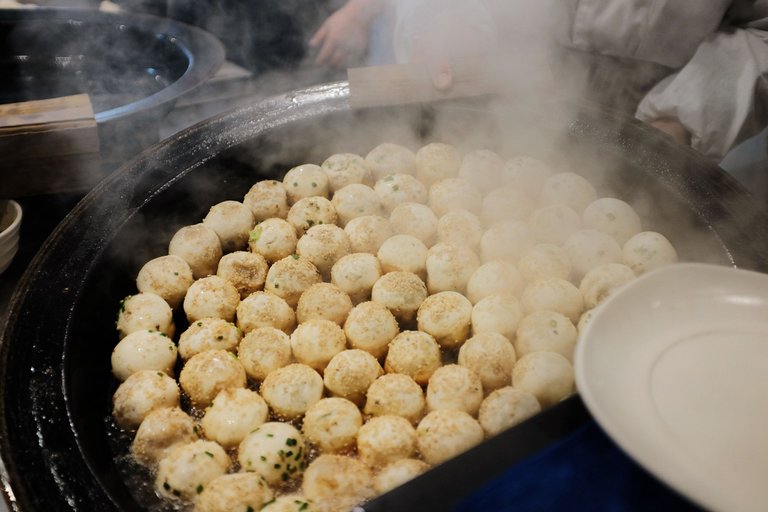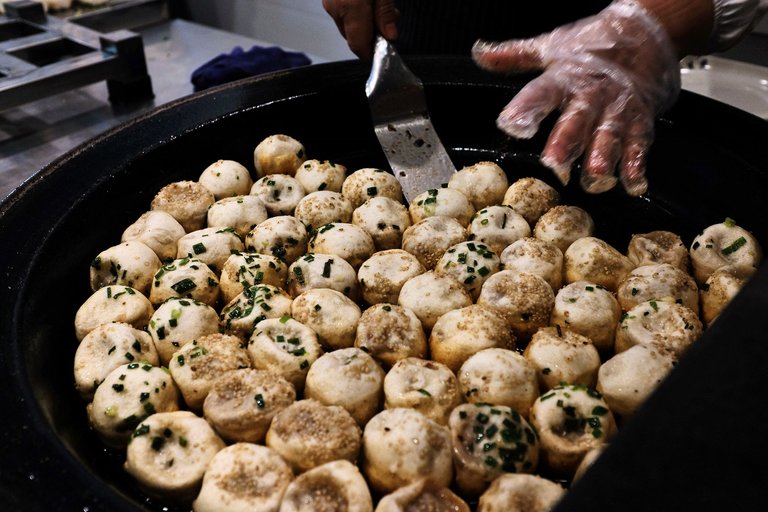 This YaBa (Dumb) Pan-Fried Dumpling is one of the best pan-fried dumpling in Suzhou, it has 60 years of history, the founder is a dumb, hence it gets the name.
这哑巴生煎是苏州最好的生煎之一,已有60多年的历史了,创始人是个哑巴,所以因此而得名。赞‼️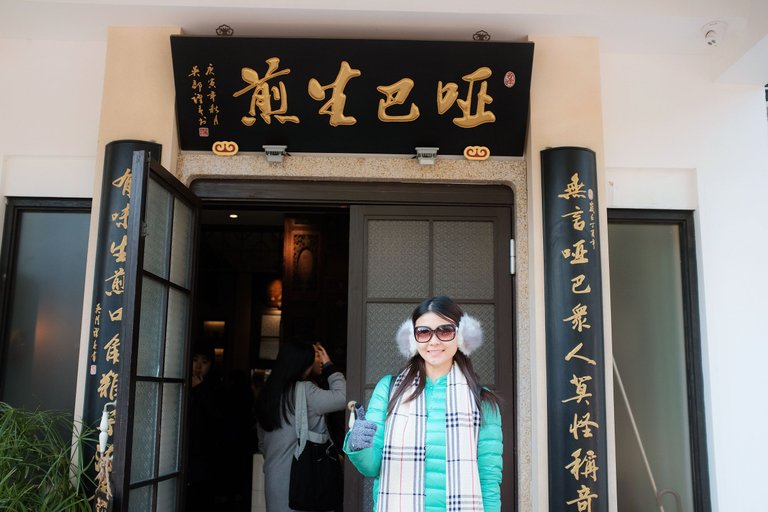 ---

🌹Thank you for reading! Hope you enjoy it. If you like my post, please upvote and follow me for more upcoming stories and sharing.
📷All of the photos above were taken by me and my friend. © 2017, @sweetieprincess. All rights reserved.
🌹感谢你的阅读!希望你会喜欢。请跟随我,让我与你分享更多有趣精彩的故事。
📷 以上所有的照片均由我和我的朋友所拍摄。© 2017, @sweetieprincess 版权所有。