I wasn't feel like cooking tonight so I had a take out.
Pork buns 🥺
It wasn't that great... too much buns and not much stuff inside. I won't order again.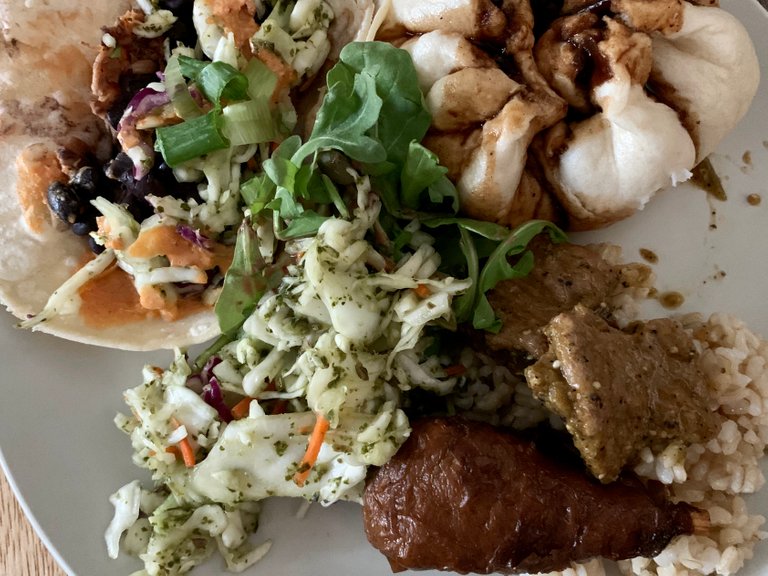 Baked chicken drumsticks 🤩🤩🤩
I loved this chicken! So tender and juicy, the sauce was sweet salty soy base or something. Delish.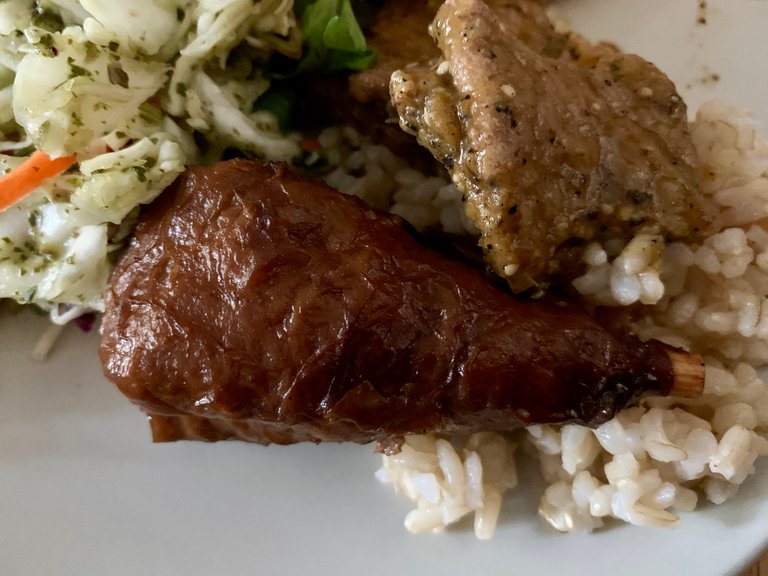 Beef salsa verde 🤩🤩🤩
This beef was great too and I love salsa verde. It was very spicy though, but so good.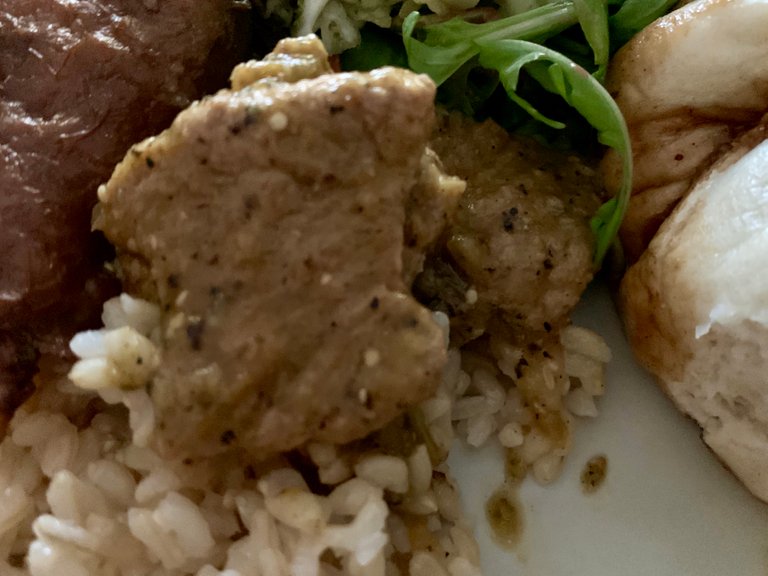 Beans and pulled pork tacos 🥺
It was supposed to be pulled pork in i, but all I had was pretty much beans. I love beans but porl was missing so I was disappointed.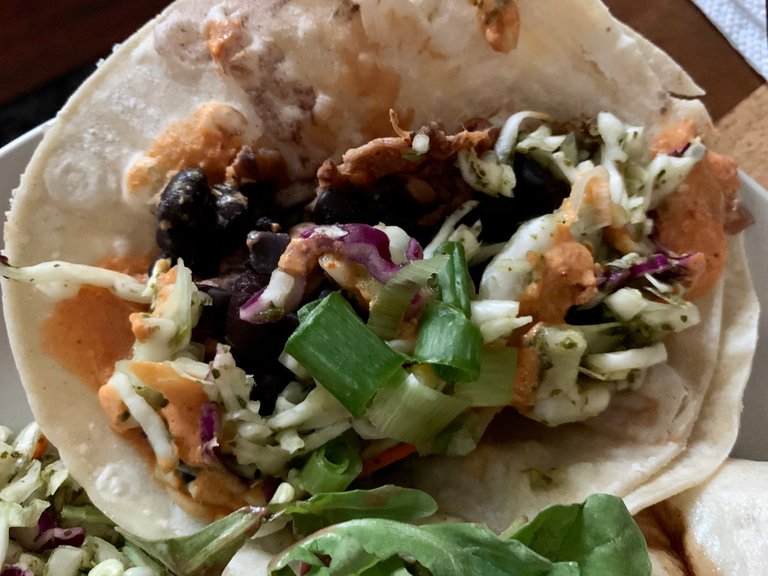 Coleslaw and beet salad 🤩🤩🤩
Cilantro coleslaw was little bit spicy side but it's got really good flavor. And the beet salad was sweet and peppery and the dressing was so good.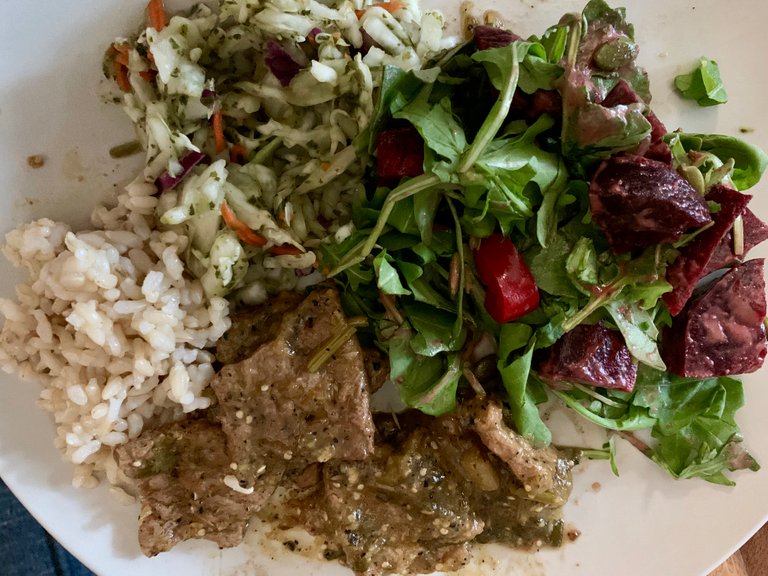 But this whole thing is that... there is no real meat in here 🤯
I eat meat so I know meat taste like, so it was that good or my taste buds are all dead 😂😂😂

Get Rewarded For Browsing! Are you Brave?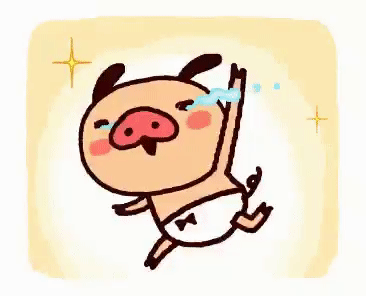 ➡️ Website
➡️ Twitter