We had green curry at home recently.
My wife added fish, lady fingers, chicken and different types of vegetable.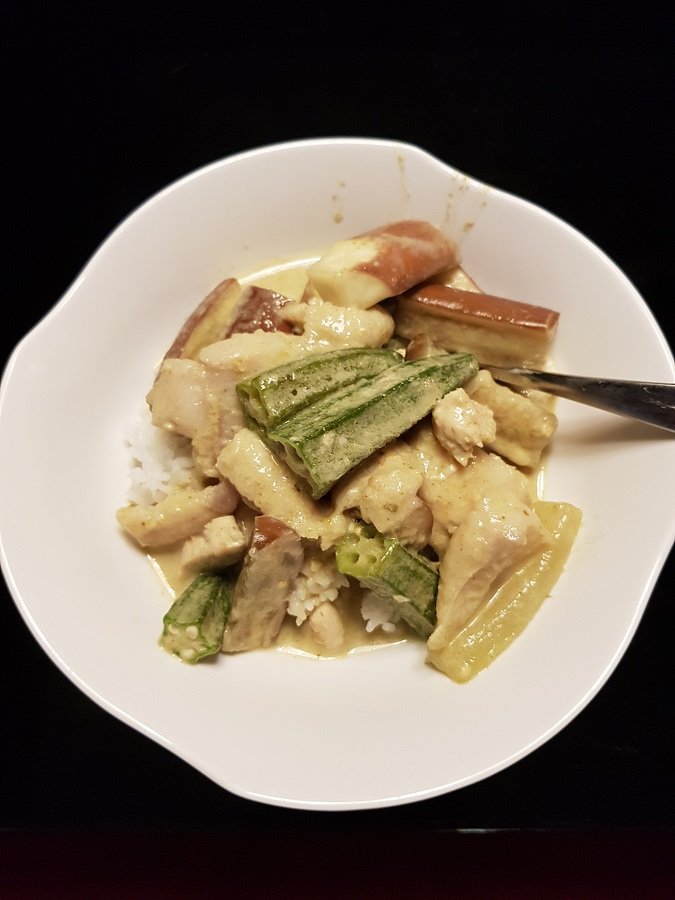 The usual green curry sauce that she normal used was sold out so she had to buy other brand.
With the lockdown, most people are cooking at home so there are lots of items that are usually sold out at my local supermarket.
Regardless of this, we are not lacking in food supply but we just have to buy whatever we can get without being too picky.
The green curry was not bad actually but it was a bit more spicy than our usual green curry.