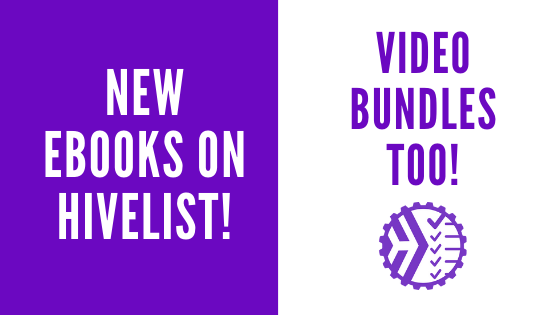 Hello everyone! We wanted to write a quick line telling you about a couple of awesome new ebooks and video bundles we have available on the Hivelist Store! If you have a loved one that likes to read, a Hivelist Store Gift Card can make a great gift so they can come check out our growing ebook library! Most of our books are all educational and motivational books, so you will also be giving the deeper gift of understanding and knowledge!
Finding Balance eBook and Video Bundle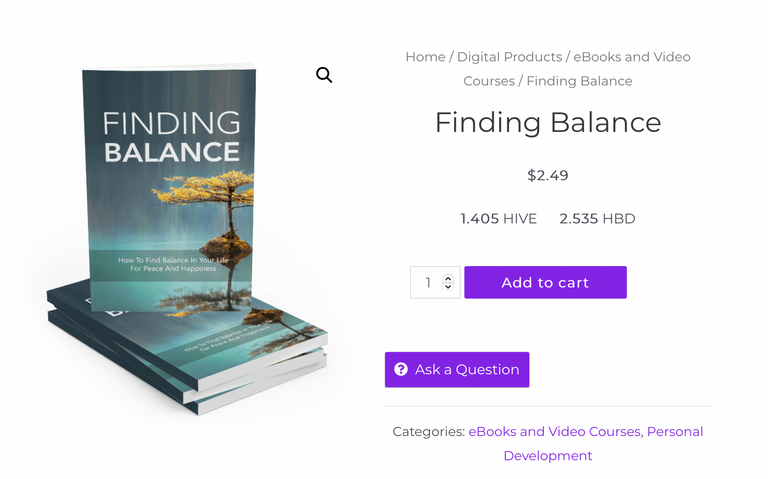 https://hivelist.store/product/finding-balance/
From the product description:
For many people, there never seems to be enough hours in the day. They may spend all day at work and then need to bring it home with them, working late into the night.
They may find that they are missing out on critical aspects of their life, falling behind in their health, having no time for their hobbies, and missing out on important time with family and friends. This can leave them worn down.
They want to make a difference in their career and get ahead, but they can never seem to catch up on all the work, and the other areas seem to fail. This leaves them tired, overworked, and fed up. Life does not have to be this way. There are ways to add balance to any life, you just need to learn what is the most important to you and what will help you reach your goals.
Here's what you'll learn in this ebook:
How to choose your own set of values and priorities, shifting your mindset and giving up things that interfere with these priorities.
How to balance your career, without giving your whole life over to work.
How to spend more time with your family, catching those important memories as they grow up.
How to make meaningful relationships with friends and family and the best way to utilize these to make life fuller.
How to add wellness and health into the hectic life that you live right now.
The importance of hobbies and free time to help fill your cup and feel so much better.
How to put it all together with action plans that actually give you the balance that you want.
And much more!
If you want to go more in depth, you can also check out the video bundle that is available!
https://hivelist.store/product/finding-balance-video-bundle/
Speak With Confidence eBook and Video Bundle

https://hivelist.store/product/speak-with-confidence/
From the product description:
Many people worry about public speaking and how hard it is to prepare for a presentation, speaking on Zoom, or interacting with others through public speaking.
Fear of judgement and worry about making mistakes can turn the whole process into something that everyone dreads.
Just the thought of having an audience spend time staring at you, judging your words and asking questions that you do not know the answers too can be enough to make your head turn.
You want to impress, but may question whether you are able to bring in the expertise and confidence that is needed to make this a reality.
Anyone can become great at public speaking, no matter how their past with communication has gone.
This guide will teach you the skills and techniques you need to finally give a great speech and impress everyone in your audience.
Here's what you'll learn in this ebook:
How to avoid filler language that distracts from the message.
The importance of body language to help you present well while avoiding negative body language that makes public speaking hard.
How to properly do the research so you have plenty of topics for your speech, making you the most knowledgeable person in the room.
How to use vocal exercises to help with pronunciation and more.
The power of a pause and why you should choose to use them in your speech.
How to speak on a Zoom or other online medium in our modern world.
The importance of practicing to help you get better and better, building up the confidence that you need.
And much more!
Then of course just like the other one, you will be able to go further in depth with the video bundle!
https://hivelist.store/product/speak-with-confidence-video-bundle/
We will be continuing to add more titles as we build out our ebook library! Come checkout the great material we already have listed!
Don't forget we new have in store gift cards available for not just holidays, but any time of the year!
https://hivelist.store/product-category/gift-cards/
Keep calm and Hive on!
https://hivelist.io - main info site
https://hivelist.org - blockchain classifieds/NFTs/DEFI Pool
https://hivelist.store - multi-vendor e-commerce retail store and professional services marketplace
Vote for @hivelist.witness on Tribaldex