Story continuation from A Bouquet of Surprise.
Chapter 2

She closed the book. It was the end of the story. Happily ever after. The hero and heroine rides off into the sunset, never to be seen and heard from again.
A feeling of melancholy overwhelmed Melanie. She felt happiness at having journeyed with the characters in this imaginary world of trials and tribulations on their adventure together. She couldn't explain this underlying sense of sadness she felt at the end of every story. She felt alone, no longer being able to go along on the ride. The story ended. Her story continues still.
Her memory took her back to that misery and gloomy day yesterday. She looked out her window to the beautiful red flowers peppering her front yard. The sun shone brightly on her flowers in the garden. There was no rain in the forecast today.
No chance of bumping into the stranger again, she thought to herself.
Just then, her doorbell rang. She jumped, startled by the sudden noise invading into her quiet time. She walked to the door, and looked out at the tiny peephole. Why did they invent such a tiny peep hole, she wondered.
She was surprised to see piercing cornflower blue eyes staring back at her. A familiar red pocketbook was in his hand. A bouquet of flowers in his other hand.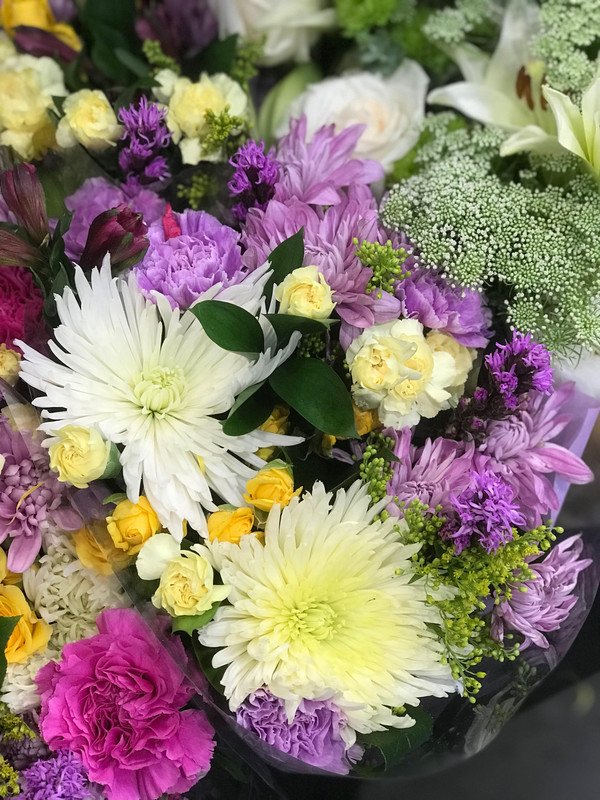 She backed away from the door. What is he doing here? She didn't know how he found out where she lived. Is he a stalker? No, a stalker wouldn't knock on the door, silly. A stalker would not be carrying a bouquet of flowers. The panic of a second ago subsided. There is a logical explanation. There always is one.
She caught a glimpse of herself in the mirror above the foyer table. Her hair loosely wrapped in a bun with a simple black scrungi. She had on a faded grey t-shirt with the words "Love Me or Hate Me. Matters Not to my Cat." It was a birthday gift from her best friend who loved everything cats. The super soft material made it her favorite lounging shirt over shorts. Did she shave her legs this morning? Wait, what is wrong with her? A stranger she bumped into yesterday is at her door and she is worried about her appearance.
She took the scrungi out of her hair and straightened it as best as she could with her fingers. The light smell of coconut milk and orchids scented the air around her. At least her hair smells good, she smiled, thinking of her high school days and sniffling boys. She adjusted her t-shirt and short, took a deep breath, and opened the door.
Image original.