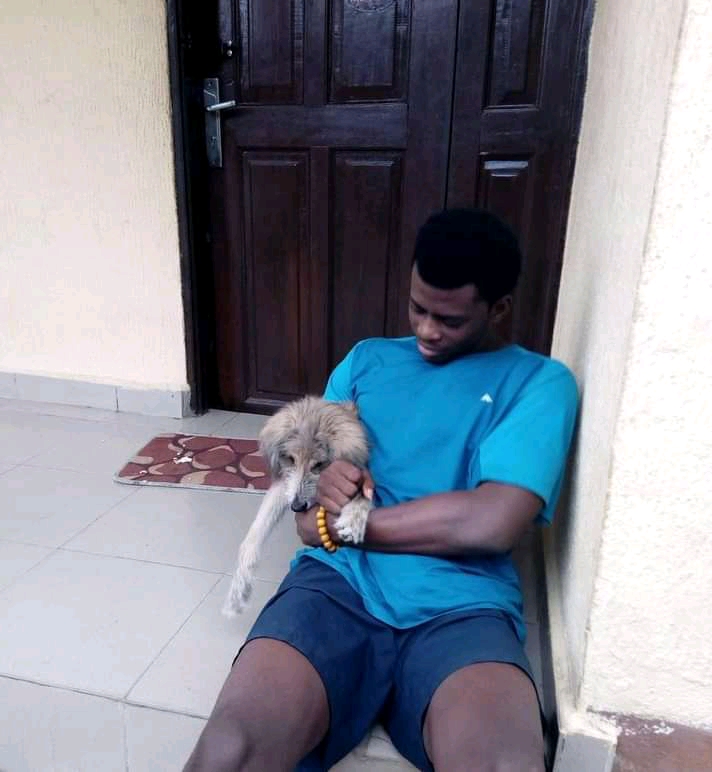 Hi people!
Above is a photo of me and my dog, his name is Cleaver. He stays in my family house with my parents and my siblings in the city where I grew up. I myself stay in another city but I go home sometimes to visit my family house.
​Everytime I am away for a long time I keep fearing that this dog would forget me and start barking at me or even try to bite me when I return, so I started calling home to tell them to be showing my pictures to the dog while I'm away so that it would not forget me.
​But the worse still happened at last, now anytime I go back home the dog keeps barking at me, and chasing me. This is so sad and sometimes I feel like showing the dog pictures we took a long time ago like 'look, Cleaver, we were friends, can't you see it here? Look at pictures we took last year. Look at this one right here, this was that day we wrestled and you lost for the hundredth time to my signature move The Nevies Choke Hold. Don't you remember?.'
At this point Cleaver would probably apply a signature move of his own on me.
😪