Working in the mortician business was always a drag. Sometimes it gets real mundane, if you're after a job that fills you with hopes and dreams, this ain't the one.
Day after day I spend my time surrounded by corpses. They aren't big talkers but at least it's better company than the old wifey! Hehe.. I'm pulling your leg... I'm as single as a stripper, lonely as a lube tube, bitter as a baseball to the face. For whatever reason, women just seem a bit uneasy after I tell them I work with dead bodies. Spose it's not the most glamorous thing on earth, not when there's a handsome doctor out there preventing people from dying. Also doesn't help when you pick up your date in one of these...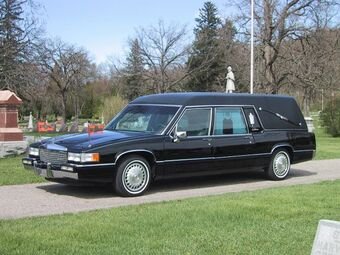 God forbid her mother sees.
Anyway, things have started looking up for old Bob, I made a ton of new friends recently, my favourite is Patricia. Unfortunately she has to move away soon to her new home in the coronavirus mass grave just off the A-15.
Sometimes I wonder, when I die, will my mortician do live magic for me? See that's the kind of excellent service I give, if only my clients were able to leave positive yelp reviews without me stealing their identities.
Anyway, let me know if a loved one dies, Cheers, Bob the mortician.