Welcome to my new series: Totally Fabricated Bios
In this first of hopefully many of these, I'm going to offer a totally fabricated biography of the one and only @papa-pepper! Please remember that this is just for fun and it's only for entertainment purposes.
---
Papa-Pepper Bio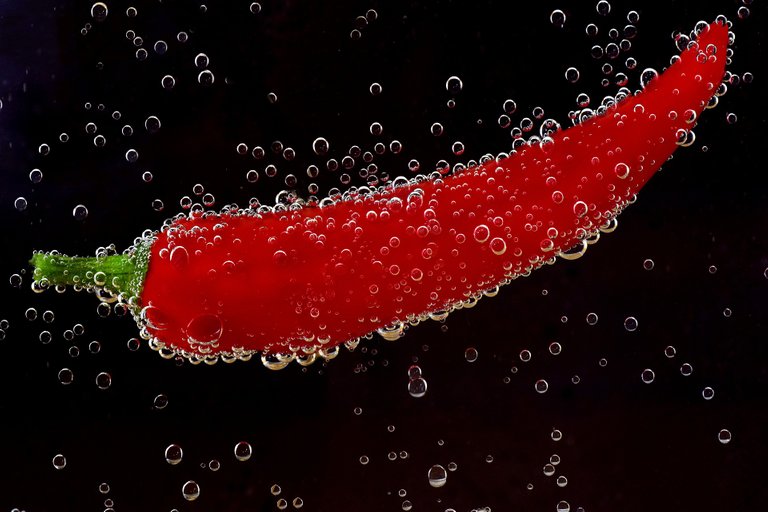 Name: Papa-Pepper
Place of birth: Peppertown, Indiana
College education: Chile Pepper Institute, New Mexico State University
Favorite dish: Stuffed peppers
Favorite meat: Pepperoni
Favorite drink: Dr. Pepper
Favorite rock band: Red Hot Chili Peppers
Favorite album: Sgt. Pepper's Lonely Hearts Club Band
Favorite rappers: Salt-N-Pepa (Minus Salt)
Favorite aria: Habanera, from Bizet's Carmen
Most visited country: Chile
Favorite athletes: Julius Peppers and Nigel Pepper
Personal defense weapon of choice: Pepper spray
Vehicle of choice: Cayenne (Porsche)
Favorite movie: Paprika
Favorite book: The Curious Charms of Arthur Pepper
Favorite comic character: Pepper Potts
Favorite Glee character: Suzy Pepper
Favorite politician: Claude Pepper
Future plans: To buy 100 acres for growing peppers and to have more @little-peppers to help with the pepper farm.
---
Wow! That's an impressive bio, @papa-pepper! Feel free to add anything that I have missed that's completely made-up.
SGL
---
Image is attribution-free from Pixabay.com
If you enjoy my posts, please upvote, follow me, and Re-Steem!