As anyone who knows me is fully aware, I absolutely love gaming. And over the last few days, I finally got around to playing more of a title that's long been one of my favourite "multiplayers" for ages. That game is PlayerUnknown's Battlegrounds (shortened to PUBG for the sake of convenience). So, here are some of my personal thoughts on this particular title.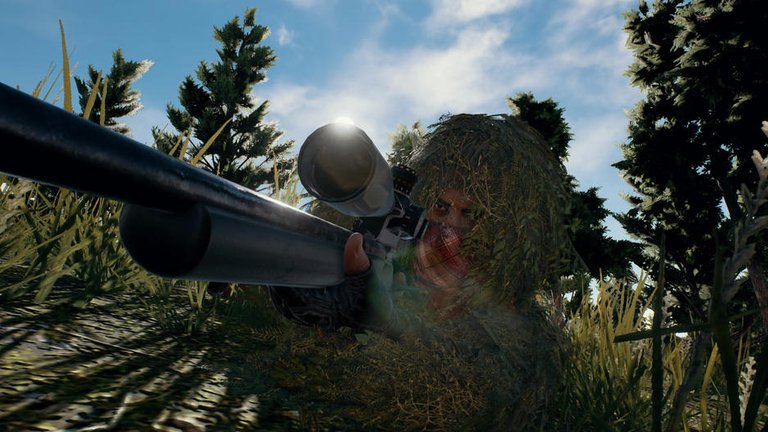 ---
First and foremost, a little backstory history. This is actually an MMO (massively multiplayer online) game based off of the equally popular H1Z1: King of the Kill and this new and updated iteration of the genre is produced by one of the top designers of the field, Brendan Greene (aka "Playerunknown"). He actually used his online tag and appended it to the game's title. How's that for a confident move? And proud he should be to have done that as the end result is one of the most successful online shooters of all time.
---
The main mission objective is a simple one:
Up to one hundred players are airdropped into a battleground (similar in look and feel to a small, derelict island) and must fight to the death until only one man (or team) is standing. As you can see, the theme is very similar in concept to the Japanese movie released in the year 2000, Battle Royale as well as The Hunger Games. As mentioned before, there are other game modes where you can fight with a teammate and work together to win the match or as a group of three or four. These are pre-selected options before the match starts (or better still, you can invite some friends to join you).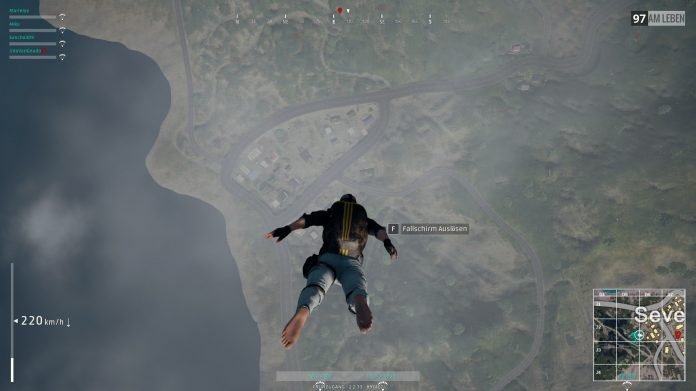 The game starts you off with no weapons whatsoever so use the first few minutes to find as much as you can to begin the ensuing rampage to victory. There are many houses, abandoned bases, wooden shelters and even mid-game parachuted air crates that provide you with everything you need to win. Though the air crates normally have much better gear than you'd find located on the actual terrain map itself. Weapons can range from a simple pistol or machete all the way to an AK47 or deadly sniper rifle. It's even possible to find a frying pan to batter someone to death with, humiliating them in the process. And there are so many more interesting finds to be discovered along the way.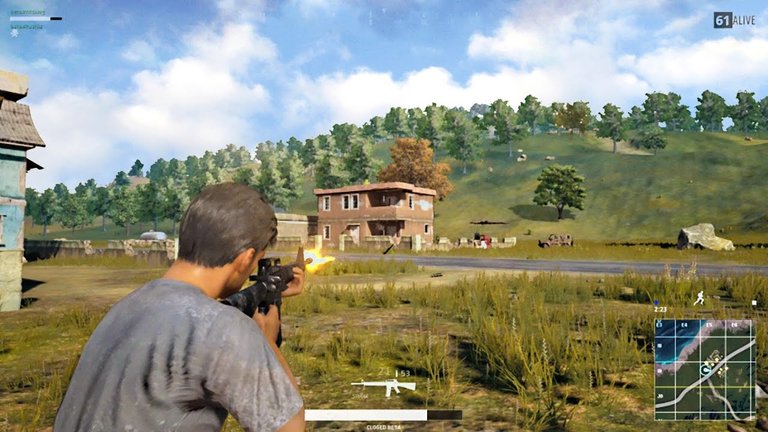 I found the game to be a well-rounded balanced MMO FPS shooter. Whereas ARMA 3 was based on a massive map and widely spread-out regions or Counter Strike where the combat was close ranged within a compacted small area, PUBG is somewhere in the middle. The unique way PUBG does this is with the introduction of an ever-decreasing white circle on the map that players must be contained within at all times. It gets smaller and smaller every few minutes until players are packed into a tiny area. This allows you to take on the map in a variety of ways. One can go all out and try the gung-ho approach, attempting to mow down anyone you come across or strategically make their way to each diminishing circle point and pick off any remaining enemies until you are the only one left standing. And to make things that little bit more interesting, there are also random areas on the map (marked out by a round red spot) where an air strike hits, though you are given ample time to move out of the affected area.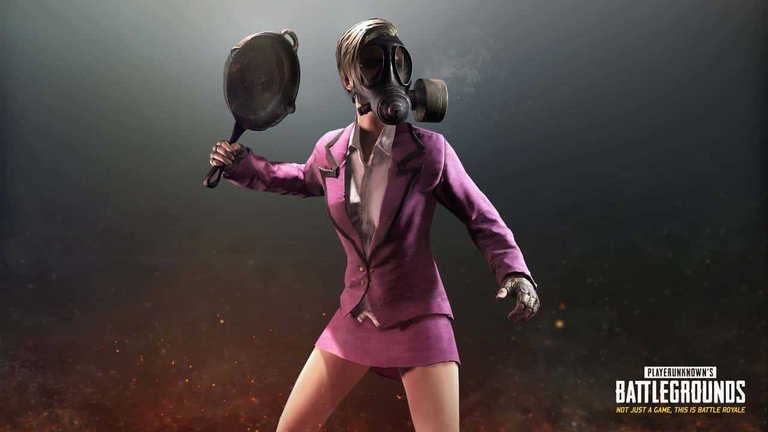 All in all, there are hours of fun to be had with this title. Especially with a friend in team mode as you can converse with each other in real-time via a mic as you play. Sound is an integral part to it's mechanics as gunfire or people's footsteps and even player voices are very realistically portrayed within the game. There are numerous places to camp out whilst waiting for the circle to shrink again whilst knowing at any second, someone could drive up in one of the vehicles in-game and hunt you down. It all makes for a very tense experience but is so much damn fun.
I recommend this game highly to anyone who like FPS shooters but enjoys the action fast-paced and intense. A fantastic product whose gigantic and growing userbase just goes to show how successful it has become in a relatively short amount of time. Top class gaming entertainment!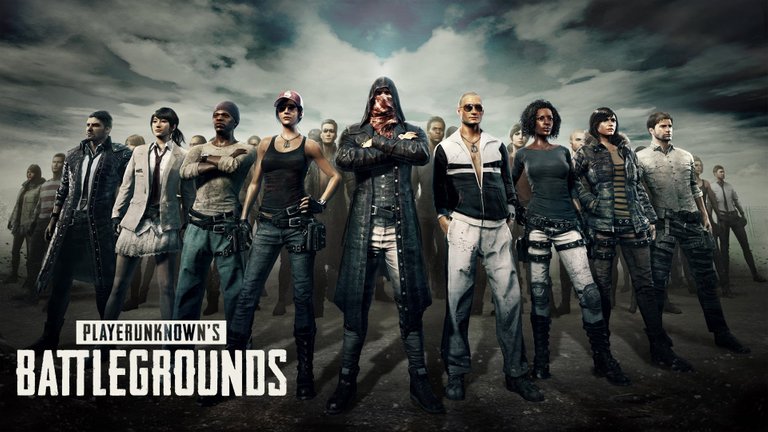 ---