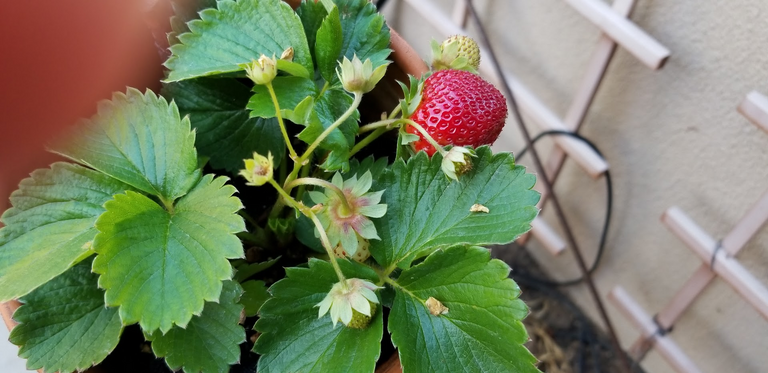 After 3 or so months of nurturing the strawberry plants, they're finally started bare fruit. What seemed like a waste of time and effort has finally started to pay off. With this plant alone, I've counted 9 strawberries in the process of growing.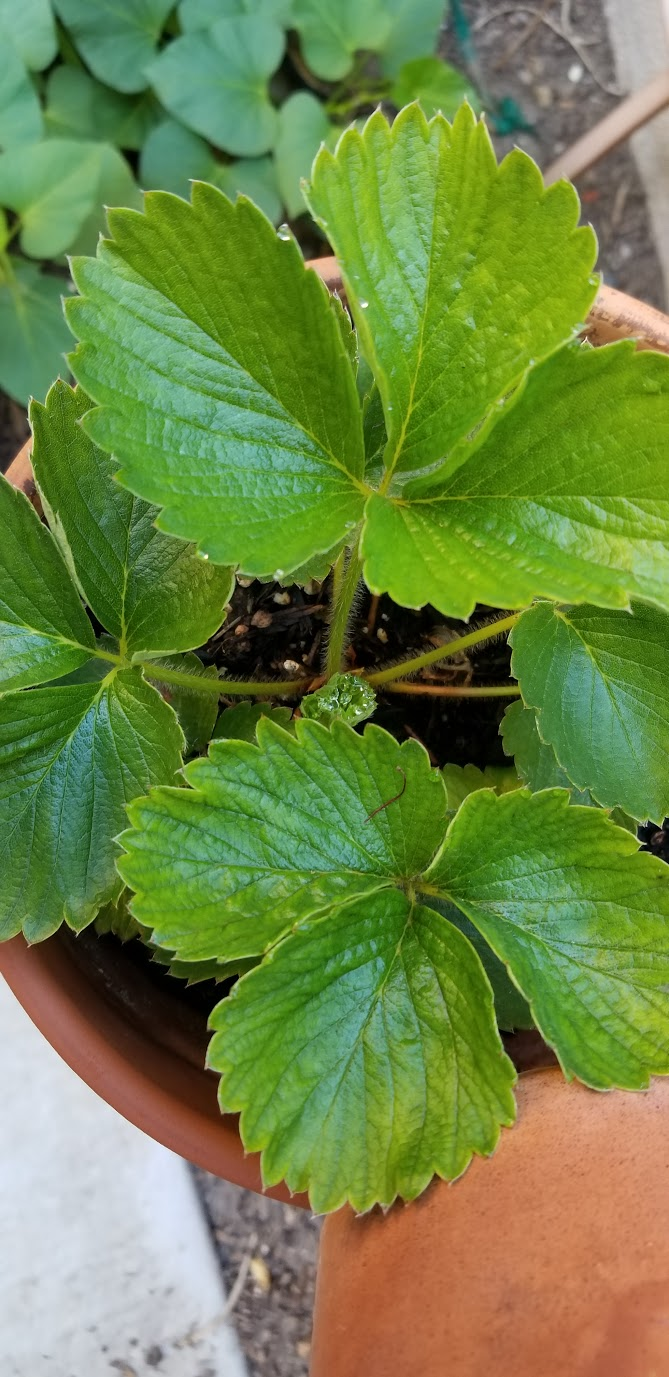 The plant below it is doing just as well. About 8 strawberries growing but at a bit slower pace.

This one is slacking off. Although it has the biggest and best-looking leaves, no signs of flowers yet. I'm hoping soon as strawberry seasons is technically ending soon.
If I remember correctly, this is an OZARK variety. Known as the best everblooming plant, They should yield two crops, one in June (now) and another in laste summer/early fall.