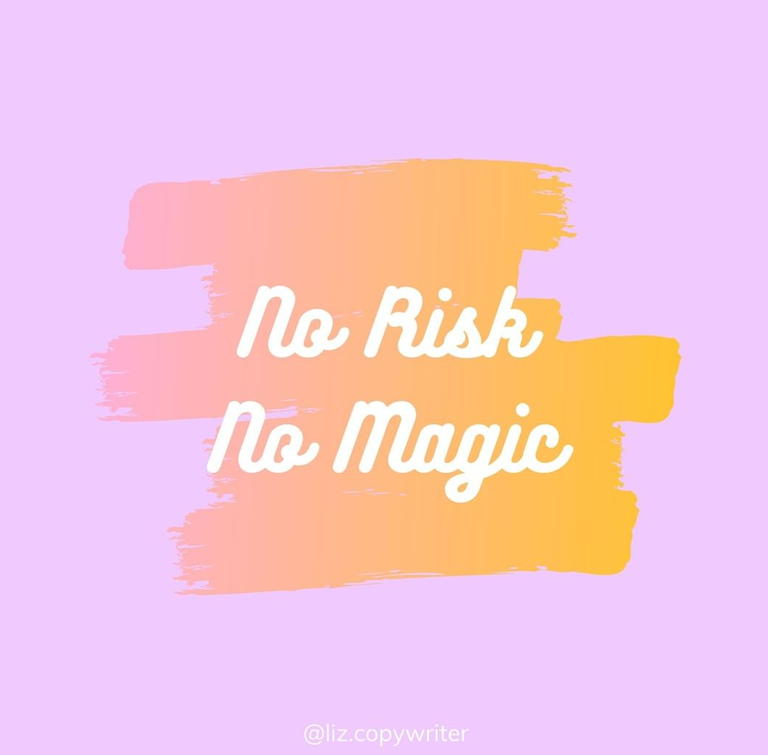 Let me tell you a story... ⠀
⠀
Not too long ago, I was serving tables at a restaurant. I loved my job at first. I got to meet new people every day, got cash tips I could take home right away, and no more 9-5 sitting in a cubicle. Until one day... I hated it. ⠀
⠀
I hated the RUDE customers, the EARLY mornings (we served breakfast), and being EXHAUSTED 😓 after being on my feet all day. ⠀
Fast forward to the day I quit. I had no plan. I was already a copywriter, but I had no idea how to run a business. And maybe I should have planned it better, maybe I should have given in my "2-week notice" (kinda shitty of me, I know, but I've been asking my manager for fewer hours and she wouldn't give it to me), and maybe I should have evaluated the risk.⠀
⠀
But I went for it anyway. I took the risk. The moment I did it I knew I made the right choice. I felt so free 🦋. I knew everything would be okay.⠀
⠀
Today I FUCKING LOVE MY JOB. I love having my own business. I love setting my own rules. I love working at home with my fur-child assistant. ⠀
⠀
I had to work my ass off to get here and it wasn't easy. But I am SO SO grateful for taking that risk and being where I am today.⠀
⠀
Are you a risk-taker? Or do you play it safe?
Please visit my Website