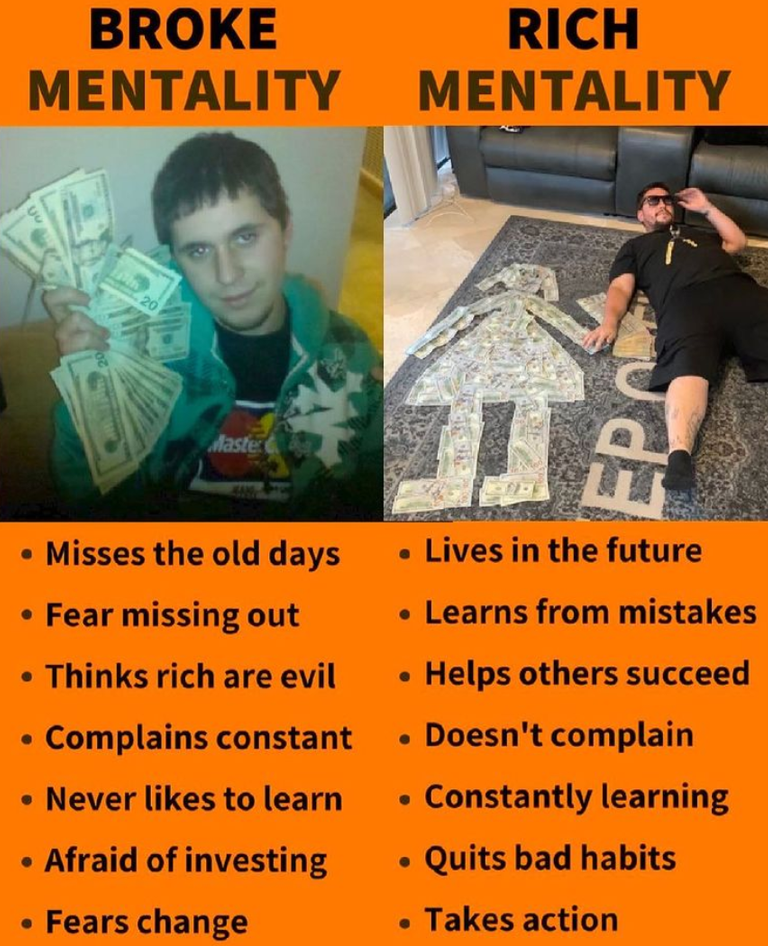 Over the years, as my life and surroundings have changed, so has my mentality.
Before moving down to Florida a little over 4 years ago I was a homeless, junkie drug dealer. So it's safe to say I was dealing with a 'broke mentality' back then. ⁠⁠
⁠⁠
I can see now that having that type of mentality held me back SO much. ⁠⁠
⁠⁠
And so much of that mentality stemmed from my fears. Like my fears of missing out, fears of change, fears of failure and taking risks. Letting my fears control my mentality kept me stuck in the same place for so long. ⁠⁠
⁠⁠
I didn't love the way I was living, but I couldn't figure a way out. Living with a broke mindset, I wasn't allowing myself to try or learn about new things. I was set in my ways and thought that was the best life could get for me. ⁠⁠
⁠⁠
Well, clearly I was wrong. I had to change a lot in order to change my mindset. But, that was probably one of the best changes I've made in my life. ⁠⁠
I was able to overcome my fears and take risks. I allowed myself to learn about things I've never done before. I got rid of my bad habits that were holding me back from succeeding. ⁠⁠
⁠⁠
I was able to learn from my mistakes. And I was able to start helping others and learned how to ask for help as well. ⁠⁠
⁠⁠
My broke mentality kept me stagnant and isolated. ⁠⁠
⁠⁠
Once I was able to change my mentality I was able to start making all the other changes necessary in my life to get to where I am today. ⁠⁠
⁠⁠
Did you ever have to deal with having a broke mindset? ⁠⁠
▂ ▃ ▄ ▅ ▆ ▇ █ █ ▇ ▆ ▅ ▄ ▃ ▂
Please visit my