I've been working on V2 for almost a month now and wanted to get some updates out to the community. You guys got a little bit of a sneak peak of how the UI is going to look, but thats not all of our changes. There are even more, and some of them I'm way more excited about than the UI refresh(thanks @sn0n).
First off, we already have other members using our API to give out delegations. I won't make them public, but if they'd like to reveal themselves in the comments, they are welcome to. That has been going great and I'm really happy with how its working(minus one minor hiccup which has since been fixed, but hey thats what testing is for). Others having access means that more users can get helped, and they get helped automatically without needing to do any work at all.
I've decided to set a maximum amount of HP a user can have to get a delegation. This was done to prevent users who can afford it to delegate away their HP and then use GiftGiver to still interact. The maximum is set at a really high place right now(above being a dolphin) so it shouldn't affect anyone, but will be brought down to a lower spot in the future.
Renewals are almost done as well. If there are less than 3 days left in your delegation, you can extend it for another few days from our site. I'm thinking of opening this up to the API as well but will still need to attract visitors to the site and so this might be the way to do it. Renewals are as easy as typing your username in. There are additional checks performed to make sure that a user isn't just requesting increases forever as well as delegation abuse prevention.
Thanks to a suggestion by @sn0n, the faucet is going to have something special as well. I'll wait till the launch of the new feature by before letting the public know of it. This has some major replanning needed to be done to prevent spam though due to the nature of a faucet.
I'd say launch will most likely be right at the end of July. A bit behind schedule, but I'd rather not have any bugs at launch and so would like to be testing some of the newer and redone parts for some time before making it public.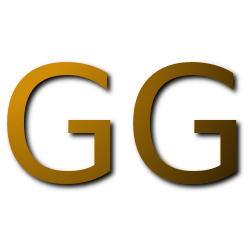 ---
Questions?
If you have any further questions, you can join us on our discord or check out the FAQ on our website.
Like what we are doing and want to support us? We are part of the @hextech witness group. You can give us a vote here on PeakD, or
here on Hive.Blog / https://wallet.hive.blog/~witnesses
, or
here with Hivesigner
.
Low on resource credits? Head over to https://giftgiver.site/ to get a free delegation.
Be sure to check out our new Hive faucet at https://giftgiver.site/faucet.
Want to advertise on our site? Send an email to [email protected]
Written by @rishi556.