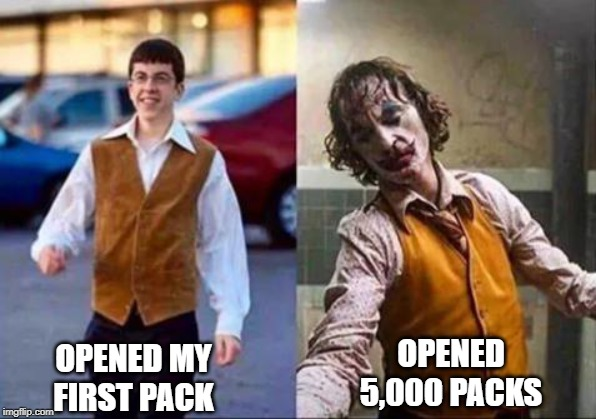 A few days ago Immutable (the company behind Gods Unchained) stopped rewarding raffle tickets for winning matches on October 16th. You were still able to buy raffle tickets off third party sites.
On Wednesday night at block number 8799770 the raffle officially ended and Immutable hosted a live stream to choose the winning user for the Mythic card.
There were 8,030 accounts eligible for the raffle and a total of 65.6M raffle tickets. One user had 6.6M raffle tickets himself and accounted for just over 10% of the total raffle tickets. He won close to 10% of all the prizes but did not win the Mythic. An account with only 7,700 tickets won the Mythic!
The following image shows the user with 6.6M raffle tickets and the user who won the Mythic side by side. You will likely need to open it in a new table to be able to read it.

You can watch a recording of the live stream here
During the live stream they created a Google spreadsheet with all the wallet addresses that own raffle tickets. They then used random.org to choose a winning ticket number and drew the winner for the one Mythic card. Shortly after the stream, they filled in the winning numbers for all the remaining prizes.
You can find an updated Google spreadsheet here
Just do a find for your Ethereum wallet address and you will see a list of what you have won.
I was told by one of the team members the prizes will go out over the next few days via email announcements and from what I hear you can choose where to send the prizes if you want to send them to a different address.
What did I win?
I had 128K tickets which was enough to get a fully upgraded 7 headed Hydra.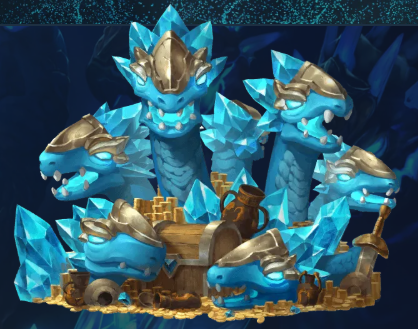 Source
During the raffle I won:
0 Hyperion White Stars
2 Hyperion Black Stars
3 Atlas's Belt
4 Tethys Crown
5 Promethean Chains
25 Card Backs
Beta Wipe Prize
You can no longer win raffle tickets but there is a Beta Wipe Prize based on your account level. While there are no details on what the prizes are, the prizes increase based on your account level. I do know the minimum level for a prize is level 25 and the ceiling is some level below 1,000. It could be 100, could 500, could be 999.