As some of you might know, with the replugged cycle i try to emulate a Band and the sound by solely using an acoustic guitar. With several approaches to get there,the last was to utilize two drum triggers, triggering Kick and Snare drum samples from the guitar. I already shown the test attempt in an earlier post. The setup was now on for about 3 Months, now i decided to install them in a proper way.
This picture shows how i attached the cables and triggers with tape to easily change things when needed for the prototype setup.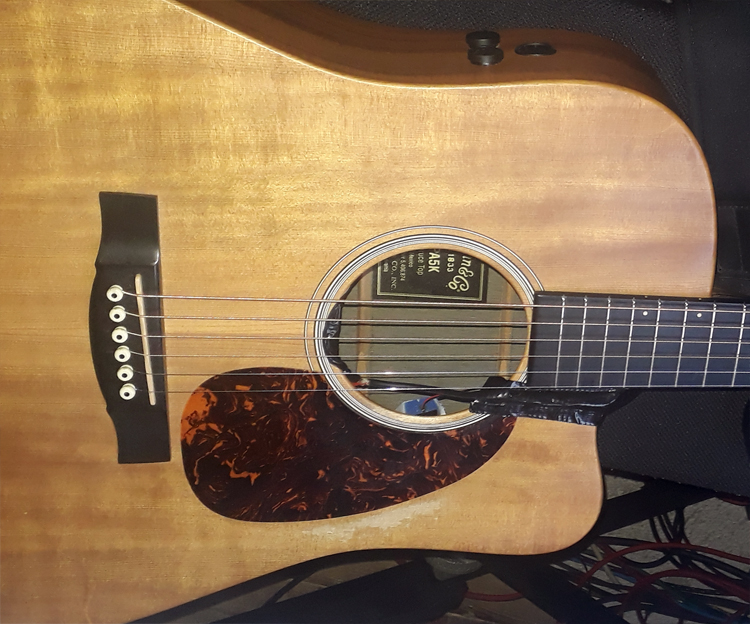 Removing the tapes glue was quite some task. I used a specialized cleaner in small amounts to get rid of that "Schmand".
Than i had to drill a hole where i wanted the socket to be placed. i decided to go more towards the bottom of the rib, as the wood has less flex there. Of course i couldn't go too low, to not damage any bracing or having room issues when mounting the socket.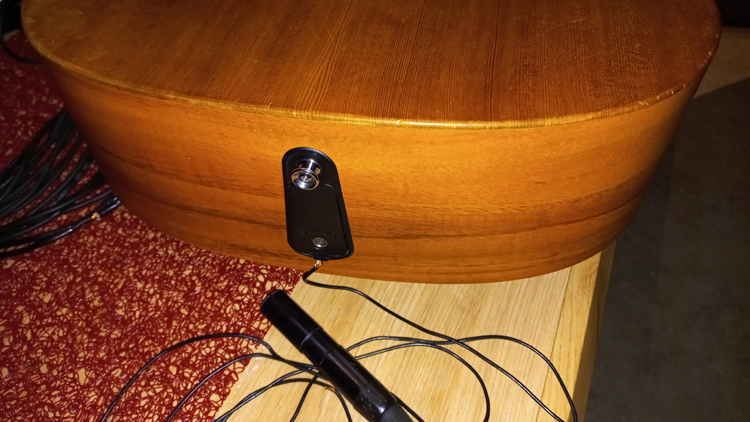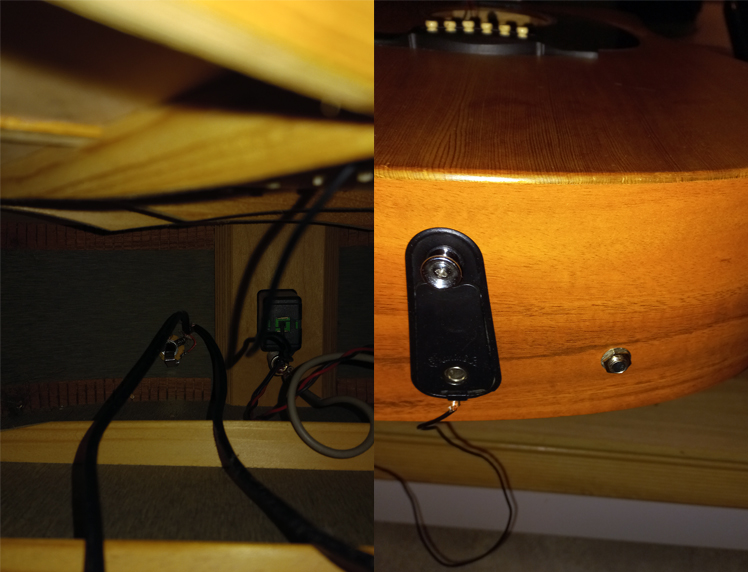 The socket is stereo to get the trigger signals over separated lines.
Now the triggers had to be placed, and the thing was done (here still outside). The red circles show the positions for the triggers inside the body. The upper left is the Kick, and at the bottom of the sound hole is the snare.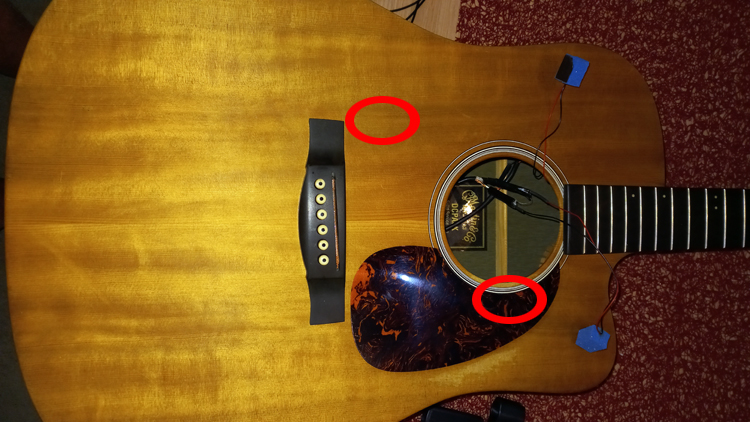 With this changes i will need to re-calibrate the sensitivity settings for the triggers.
And as honorable mention, my trusty ol' soldering station, that turned 25 yrs this month and still serves me well. This device really saw though places and times with me, and is still as good as on the first day!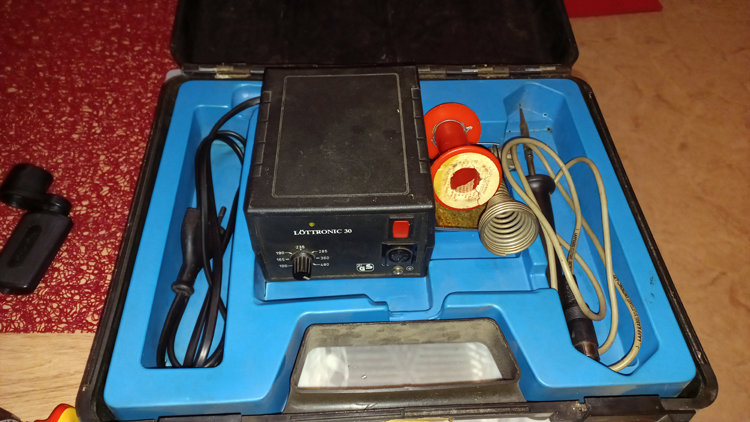 Have a sound weekend my lovely ones, and stay safe!