---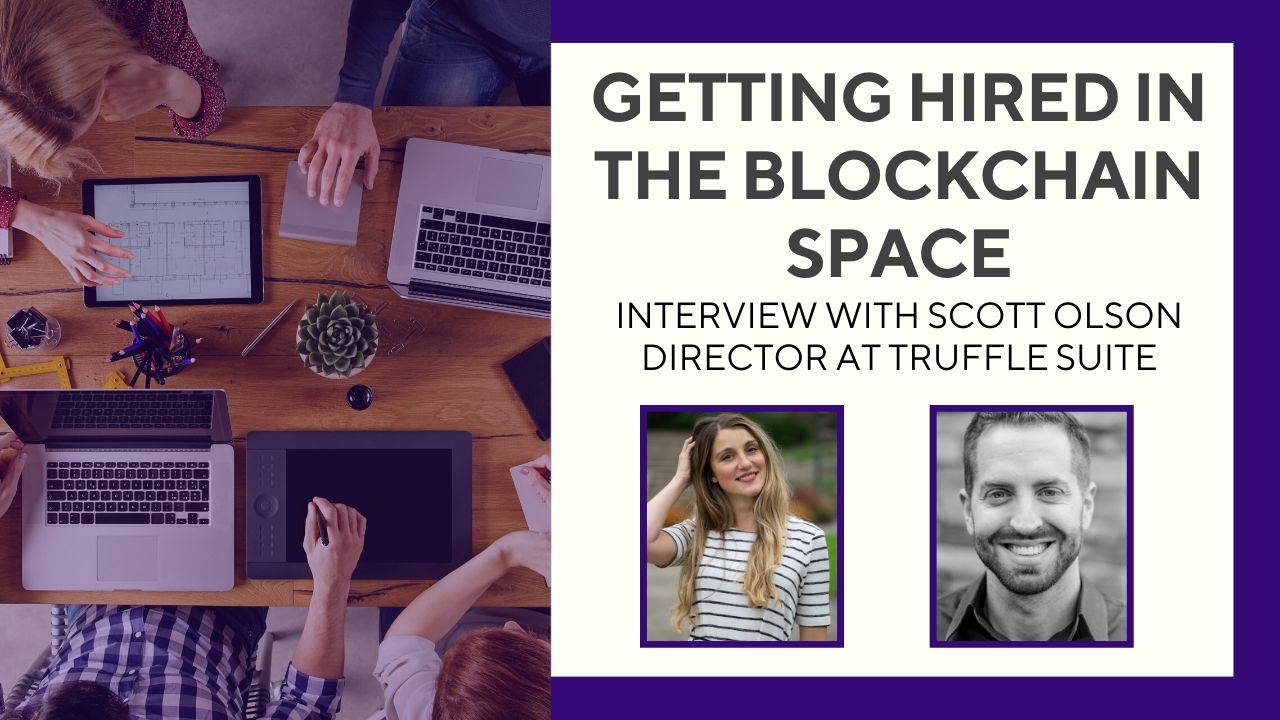 Hello Hive Fam!
I am super excited to be bringing you this interview today with Scott Olson - a Director at Truffle Suite. One question that I get often from people is how they can get hired in the blockchain space, and so I thought it would be fun to bring someone on who is involved in the hiring process for a large blockchain company to answer some of these questions.
In this interview, we chat about a variety of things related to blockchain employment, including:
Why work in the blockchain industry?

What type of jobs are currently in demand. Is it mostly technical positions - or are companies beginning to hire for softer skills like sales and marketing?

How can people build their knowledge base about blockchain and cryptocurrencies to become more attractive as an applicant?

Are there certain certifications in the industry that matter?

How has the global pandemic affected hiring practices? Has been there been a slowdown in job opportunities?

Tips for improving your resume

What sites blockchain companies are mainly using to find potential candidates.

How to maximize your Linkedin profile to better position yourself to blockchain companies.

Tip for the interview itself - do's and don'ts of things to say!

How to find blockchain companies that you might be interested in working for and a few tips on how to tell if they are a company with a solid runway of funding.

The do's and don'ts of approaching these companies and how start connecting with them.

The value of virtual crypto conferences and how to leverage attending those to both grow your knowledge and connect with more brands.
This is a packed conversation that anyone who is looking to work in the blockchain space should definitely check out. You may want to grab your notepad as well so you don't miss some of these great nuggets!
🔗Guest Social Links:
https://www.linkedin.com/in/scottgolson/
https://www.linkedin.com/company/trufflesuite/
https://twitter.com/trufflesuite
https://www.trufflesuite.com/
XO, Lea





Girl Gone Crypto Community
Steem Sister Show Community
FinallyFriday Community

---
▶️ 3Speak