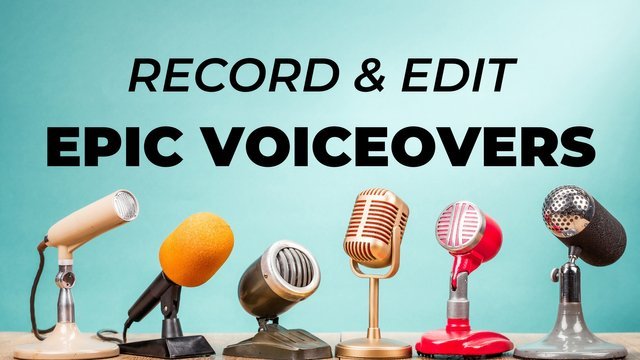 ---
In this video, I am explaining how you can record and edit voiceovers in audacity.
Part 1: Important Points to Note While Recording Voiceovers
Part 2: How To Edit & Improve Your voiceovers drastically.
Download Audacity (Open Source Free Software): https://www.audacityteam.org/
There are three major edit settings:
Noise Reduction
Normalize
Compressor
Microphones Used:
Zoom H1n (Most Versatile Audio Recording Device & Wireless)
FiFine K (USB Microphone, Perfect for Voiceovers)
Boya MM1 (Perfect for Vloggers, Works with Mobile & DSLR/Mirrorless)
Rode VideMic Me (Don't Buy This, It's similar to Boya MM1 but very costly)
FOLLOW ME ON OTHER SOCIAL MEDIA CHANNELS
Facebook: https://www.facebook.com/bhalla.prashant
Instagram: https://www.instagram.com/hungrypb/
Twitter: https://twitter.com/hungrypb_pov
FEATURED MUSIC
Get free 3 month subscription on Epidemic Sound:
https://www.epidemicsound.com/referral/sqdu7w/
Use this referral and buy me a subscription month for free. You will have to pay nothing extra. Gratitude!
#EditVoiceover #AudacityTutorial
---
▶️ 3Speak