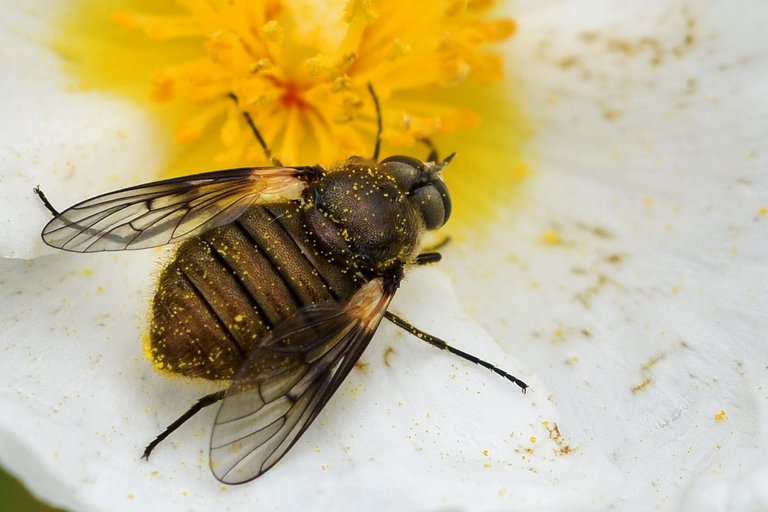 If you think that shooting bees is hard, you haven't met this little fly yet. Bees are slow comparing to this guy and they take their time on the flower.
This little one flies fast between them (reminds me another little bee that I could never shoot properly), east fast and is on the move again!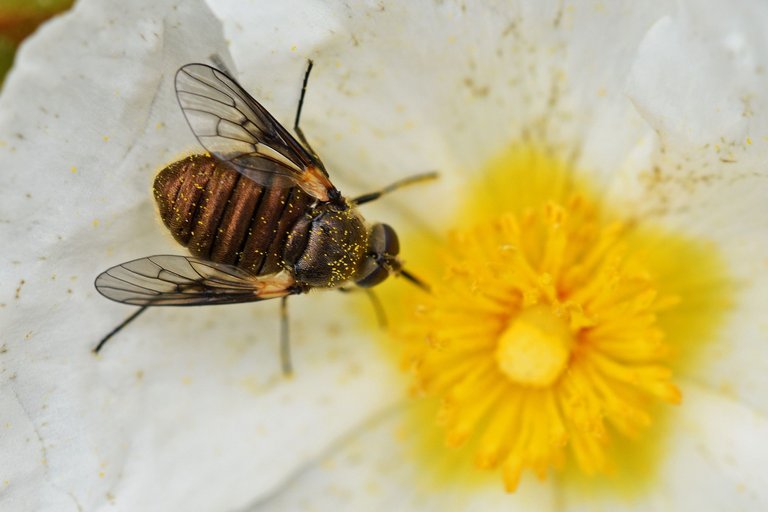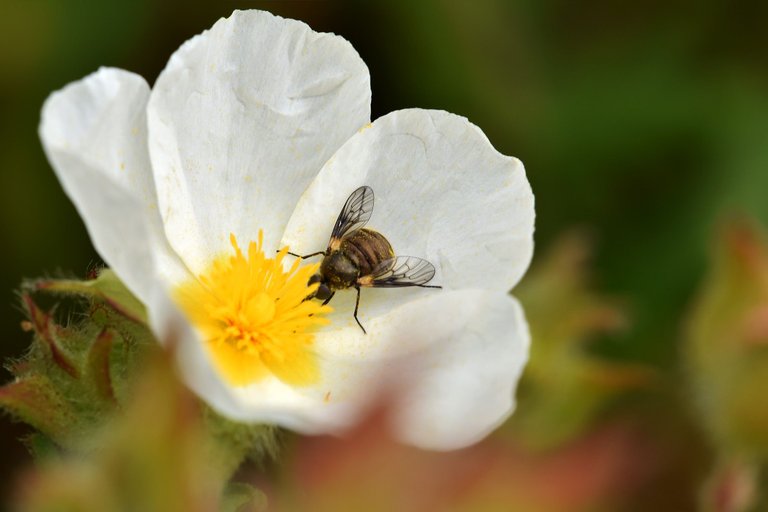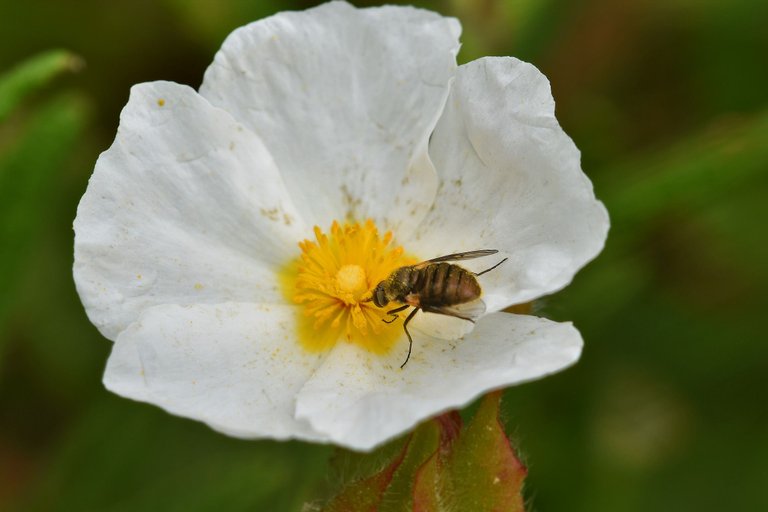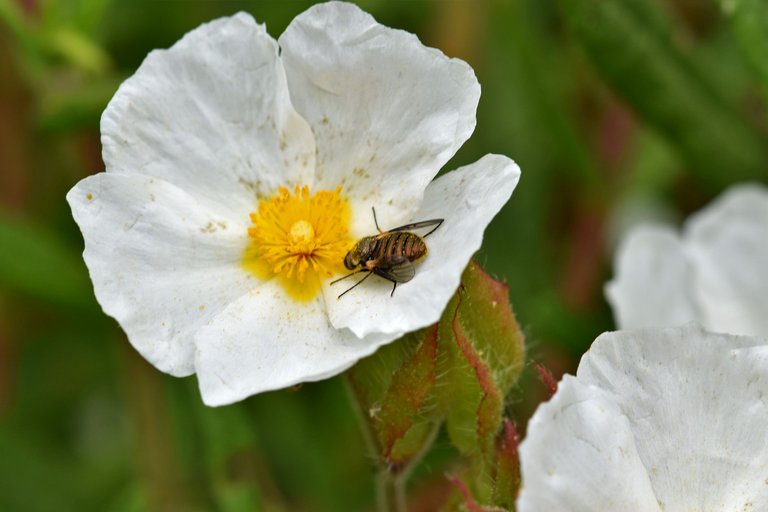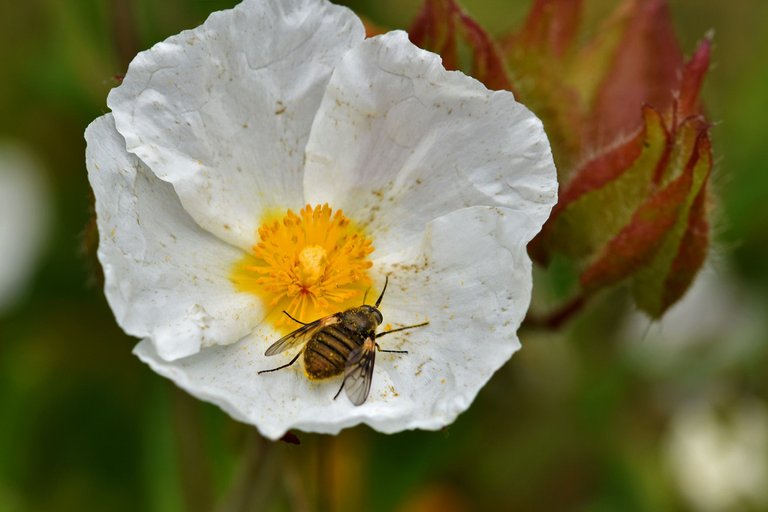 I haven't seen those before. Quite round with coppery-brown butts and small heads. I tried to ID, but no luck.
It's a fly :D
And after I spotted that one I started to see them all over the flowers. A field full of blooming Rockroses was like a paradise for all kinds of insects (and their predators too).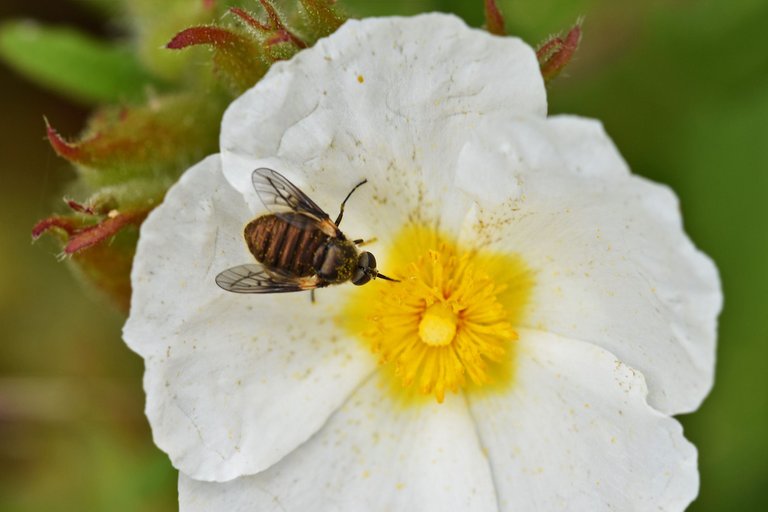 Sharing is caring :)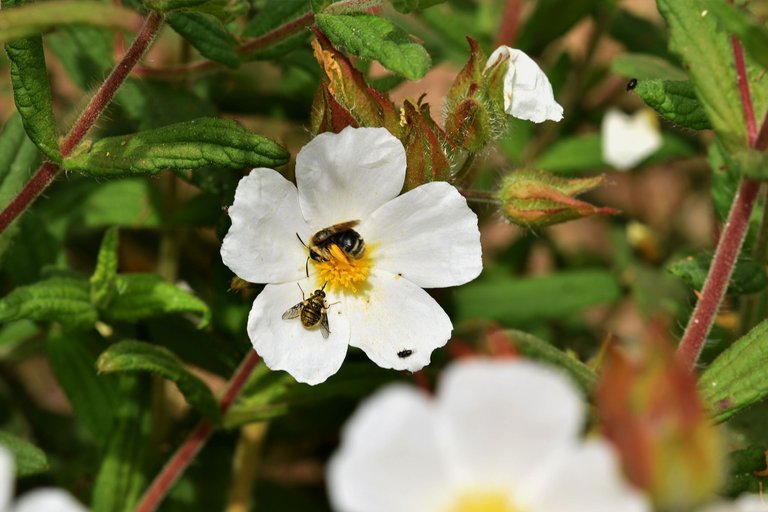 »«
Shot with Nikon D5500 + Sigma 105mm lens
All photos and text are my own.