Berghexe ■ The hermit
Chazara briseis (Linnaeus, 1764)
Die Berghexe ist ein Tagfalter aus der Familie der Edelfalter (Nymphalidae). Die wärmeliebende Art lebt auf geröllhaltigen offen Kalkmagerrasen. Während die Art im nördlichen Afrika häufig vorkommt, ist sie in Mitteleuropa nur lokal vertreten. Am Morgen kann man den Falter auf Blüten beobachten. Die meiste Zeit sitzt er allerdings am Boden und ist aufgrund seiner Färbung nur sehr schwer zu erkennen. Die Berghexe fliegt von Juli bis September in einer Generation.
The hermit is a butterfly from the family of Nymphalidae. The thermophilic species lives on open, limestone grasslands containing scree. While the species is common in Northern Africa, it is only locally represented in Central Europe. In the morning the butterfly can be observed on flowers. Most of the time, however, it sits on the ground and is very difficult to recognise due to its colouring. The hermit flies from July to September in one generation.
♂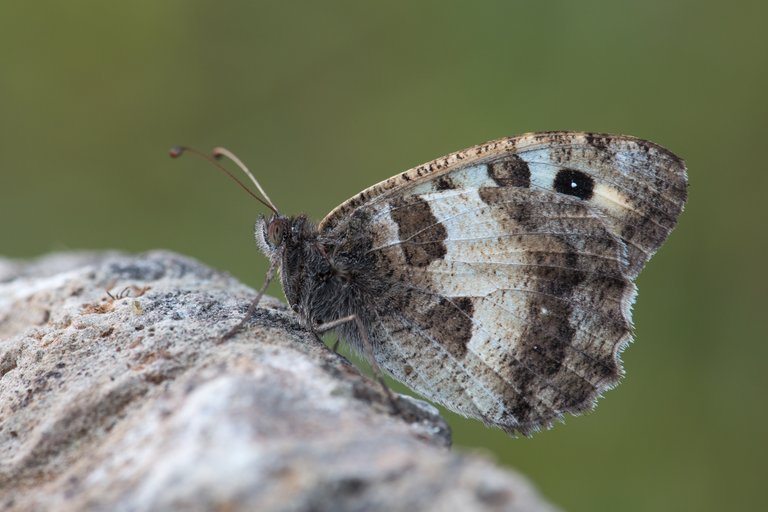 ▲ Click on the image for full resolution ▲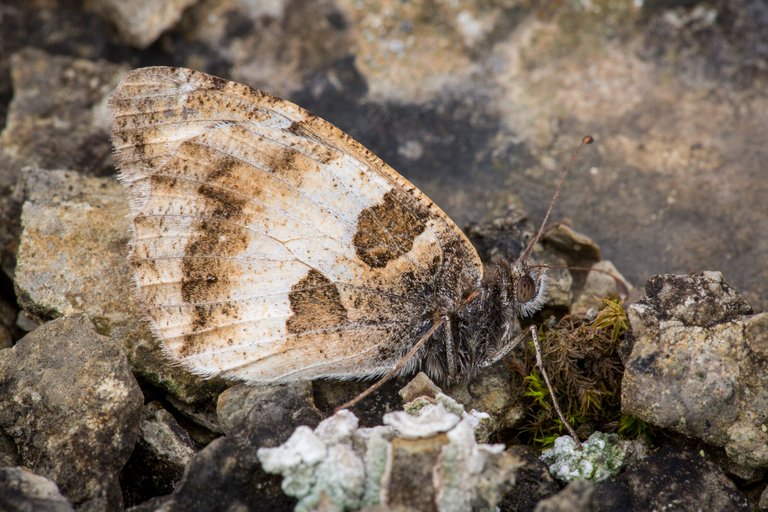 ▲ Click on the image for full resolution ▲
Das Weibchen legt seine Eier einzeln an trockene Gräser. Die jungen Raupen überwintern und verpuppen sich nach dem Winter in einer Erdhöhle. Die Berghexe ist in Deutschland und Österreich stark gefährdet. In vielen Regionen ist die Art bereits ausgestorben. Die wenigen verbleibenden Gebiete unterliegen einem Flächenmanagement, welches auf diese Art zugeschnitten ist. Der Falter ist in Deutschland, Österreich und der Schweiz streng geschützt.
The female lays her eggs individually on dry grasses. The young caterpillars hibernate and pupate after the winter in a burrow. The hermit is highly endangered in Germany and Austria. In many regions the species is already extinct. The few remaining areas are subject to land management which is tailored to this species. The butterfly is strictly protected in Germany, Austria and Switzerland.
♀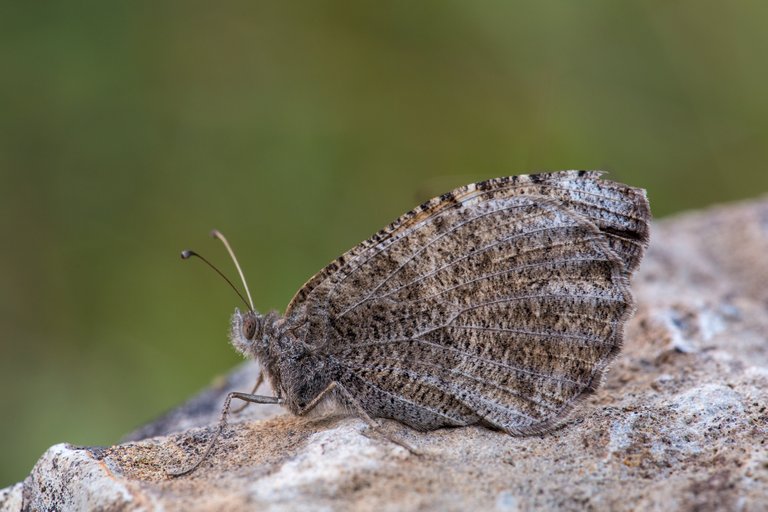 ▲ Click on the image for full resolution ▲
〰️
| | |
| --- | --- |
| Category: | Macro |
| Camera: | Canon 5D Mark III |
| Lens: | Canon EF 180 mm 1:3.5L Macro USM |
| Location: | Germany, Bavaria, Lower Franconia, Karlstadt |
Wenn dir mein Beitrag gefällt, freue ich mich über deine Nachricht.
Herzlichen Dank und viele Grüße vom @faltermann 🐛
If you like my contribution, I am looking forward to your message.
Many thanks and greetings from Germany 🦋
🔴 PeakD (Best user interface for the decentralized Hive Blockchain)🔴
🔴 [DE] HIVE FAQ German Community 🔴
🔴 Fascinating Insects Community 🔴